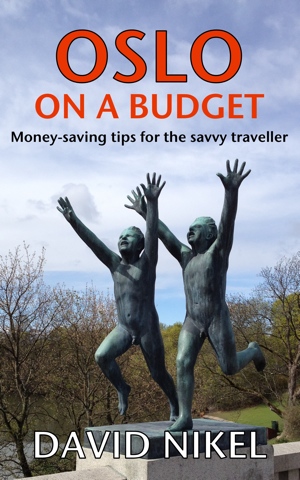 How to see the Norwegian capital without spending a fortune
Don't let the costly reputation put you off experiencing the Norwegian capital. It is possible to enjoy Oslo without spending a fortune, and I'm going to show you how!
Once a tired, run-down city, a mere shadow of its trendy Nordic neighbours Stockholm, Helsinki and Copenhagen, Oslo has undergone a dramatic renaissance in recent years.
Modern Oslo is reborn as a centre for business, art, culture and sport. There's no point hiding it though, the biggest reason keeping people away from the Norwegian capital is the cost.
Oslo Travel Guide
Unlike traditional travel guides, Oslo on a Budget focuses on the one thing you care about most: seeing the best Oslo has to offer while saving money.
Find out:
The best free attractions
The best value places to eat
How to save money on transport
Budget alternatives to hotels
Available now exclusively on Kindle
This is a short travel guide focused on budget travel and as such is priced at just $2.99 from Amazon.com, and also available in all other Amazon stores worldwide.
---
Excerpt from Oslo on a Budget
Most international travellers begin their journey in Norway at Oslo's Gardermoen airport, coded OSL. Avoid the expensive flytoget (Airport Express Train) and choose the local NSB commuter trains instead. They do take a little longer to reach Oslo but for almost half the price, it's a no-brainer and something many locals do.
The ticket machines of the heavily promoted Airport Express train are heavily promoted at the airport. Tickets cost 170kr one-way from the orange and silver machines. The journey takes around 20 minutes, but if you're happy with a 30-40 minute journey, you can pay less than 100kr and save money before you've even arrived in the capital. Choose the red ticket machines labelled NSB.
Just be wary that as commuter trains there isn't much space for luggage, so if you have a family of four with two suitcases each, this is not the best option for you. For backpackers or those with small cases, it's a good option.