Ah, København. At last, we meet!
I've passed through Copenhagen Airport many times over the past two years but never set foot on Danish soil. CPH is my preferred airport to change planes at, something you have to get used to when you live in a place like Trondheim. I frequently fly to Copenhagen before connecting on to Birmingham, or elsewhere in the Nordics.
Last week, thanks to some cheap January sale flights, I made my way down the "arrivals" staircase and boarded a train towards Copenhagen Central Station for the first time. And then I saw bicycles. So many bicycles.
The city of cycling
Nothing prepared me for this!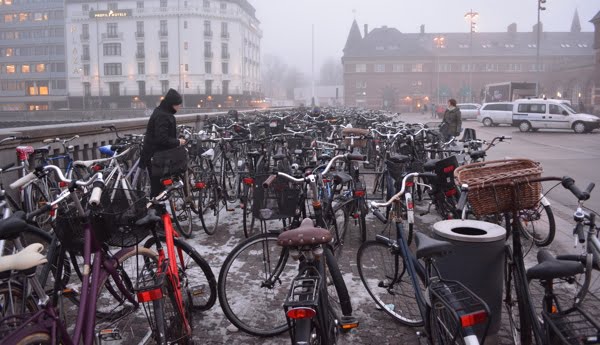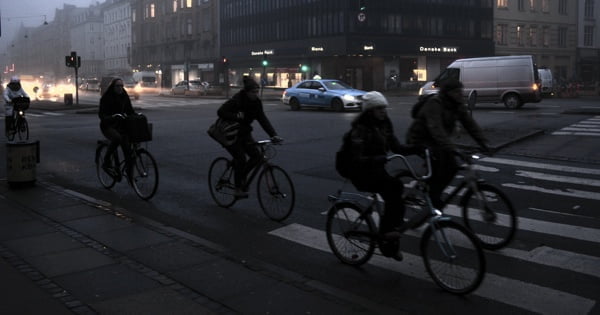 Rush hour just has to be seen to be believed, as cyclists outnumber cars on the major commuter routes. As great as it is to see, it doesn't half make life difficult as a pedestrian. Many of the wide avenues have cycle paths that look and feel like part of the pavement. It takes some getting used to!
Green Copenhagen
The cycling, the excellent integrated public transport network, and the wind farm I saw on approach to the Airport, all contributed to my total lack of surprise that Copenhagen is the European Green Capital for 2014.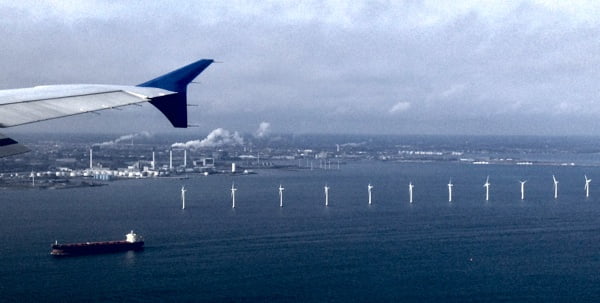 The jury singled out Copenhagen as a good model in terms of urban planning and design. It is also something of a transport pioneer, aiming to become the world's most practicable city for cyclists. Its goal is to have 50 % of people cycling to their place of work or education by 2015, helping the city reach an ambitious goal of being CO2 neutral by 2025 – European Commission
All this means I feel a little silly for declaring Trondheim to be a bike city last year. As impressive as Trondheim's cycling facilities are, just a small percentage of the city's residents cycle. Of course, the one big advantage held by the Danish capital is geography. The city is flat, which encourages many more people on to their bikes.
Exploring Copenhagen
February is a strange time to visit most cities, and Copenhagen is no exception. It's cold, wet, and the biggest attraction – Tivoli – is closed until April. On the flip-side, it's relatively tourist-free.
The centre of Copenhagen is made up of beautiful old buildings, narrow alleyways, open squares, a modern waterfront, canals, and the major shopping street Strøget. Must-sees are the colourful Nyhavn, vast Rådhuspladsen (City Hall Square), and the historic Slottsholmen.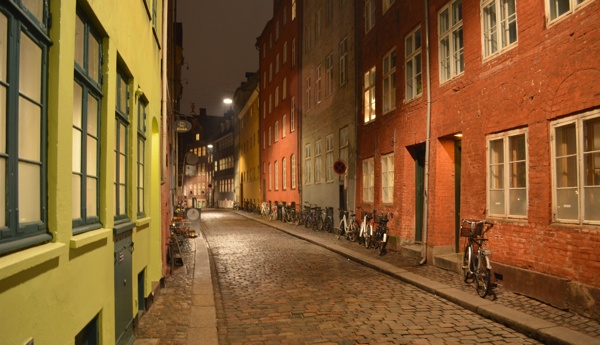 Becoming a Copenhagener
The first place I headed before I even checked-in to my hotel was the City of Copenhagen Museum. It's the one museum I always try to get to first wherever I am, as it helps me understand the history and culture of a city. Inside, there was a great exhibition about immigration over the years and the cultural diversity that now defines modern Copenhagen.
Reminiscent of the Destination X exhibition in Gothenburg, Becoming a Copenhagener told the story of various immigrants, both Danish and otherwise, through video, sound, and words. Of real interest was the story of immigration from Denmark's Jutland peninsular, and the local government's recent attempts to get them back.
Christianshavn & Freetown Christiania
South of the city centre lies the charming neighbourhood of Christianshavn, great for an afternoon stroll.
Christianshavn is also home to the fascinating Christiania:
Freetown Christiania is a self-proclaimed autonomous neighbourhood of about 850 residents, covering 34 hectares in the borough of Christianshavn in the Danish capital Copenhagen – Wikipedia
One of the local rules bans photography so I respected that as I strolled around the freetown. A dog ran up to me to say hello, a few local businessmen used the area as a short-cut, one stopping for coffee in a local shop. I couldn't see if he paid with Danish kroner, or the local Christiania currency.
Christiania is worlds apart from the rest of Copenhagen. Drugs are bought and sold openly despite still being illegal, almost 1,000 people live and work here, you can come here to get a bite to eat or even have your bike fixed. It's a society within a society that seems impossible in the modern world, yet three years ago the people of Christiania bought the area from Denmark, so the freetown is here to stay.
Østerbro
My last stop on my short tour of Copenhagen was the large residential suburb Østerbro, a short metro ride (or more appropriately, cycle ride) north of the city centre.
Memories of wandering around the Frogner and St. Hanshaugen in Oslo filled my mind as I strolled around, looking at the grand houses, cafes and parkland. I enjoyed an excellent lunch at Café Phønix before checking out the Brumleby estate.
Built in the 1800s, Brumleby is Denmark's oldest example of social housing. The rows of ochre and white terraced houses hark back to bygone days, yet the area is now a somewhat desirable place to live following internal improvements, and the cool playground. The estate is overlooked by FC Copenhagen's imposing Parken stadium.
I had a blast Copenhagen, but there's so much I didn't get to see! The Louisiana Museum of Modern Art, Visit Carlsberg, Planetarium, an FCK game, Tivoli Gardens, and of course, crossing the Øresund Bridge to Malmö.
So, I'll be back 🙂