It's been over a week since I packed my bags and left Oslo, so how am I settling into life in Trondheim? Pretty well, thanks!
It's not like Trondheim has been a massive surprise as I made six or seven trips here over the past two years. Despite having a good feel for the city, I'm well aware living somewhere is very different from visiting regularly, so I've made a real effort over the past week to get to know my new home.
First things first, the location. Trondheim is the most northerly of the "big four" Norwegian cities – Oslo, Bergen, and Stavanger being the others. It's by no means a northerly city though, in fact, it's considered by most to be the capital of Central Norway. It's 63.25 degrees north – that's the same latitude as St. Lawrence Island in Alaska, and a whopping 500km drive north from Oslo. Last but definitely not least, Trondheim is in northern lights territory, although weather conditions mean the tricky lady is still hard to spot.
It vies with Stavanger for the title of Norway's third city. With 170,000 inhabitations, the city of Trondheim is considerably bigger than the city of Stavanger (125,000), but the urban region surrounding Stavanger is bigger than Trondheim.
Trondheim is the epitome of an English market town. The greenery, the market square, the cobbled shopping streets, the churches, the list goes on. So from now I'll be referring to Trondheim as a town, because, despite the awesome cathedral, I feel ridiculous calling the place a city!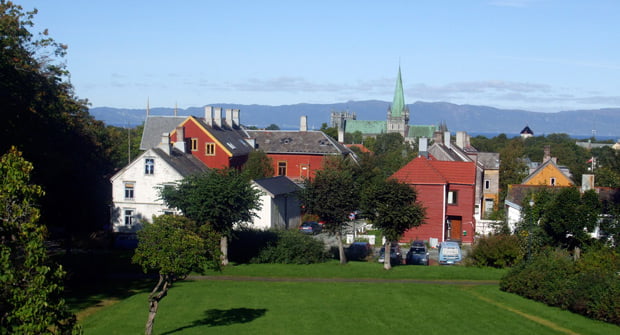 I can't write about the town for long without touching on academia. Trondheim is dominated by the Norwegian University of Science and Technology (NTNU), St Olav's University Hospital, and the SINTEF research group. NTNU alone has over 22,000 students and 5,000 staff.
Weather-wise Trondheim does have a summer but it's not as warm as Oslo – this is all relative of course!
The real difference is the winter, which starts earlier, ends later and is generally colder with more snow and ice. Although not exposed to the Atlantic, the town still suffers from the tail-end of the storms that batter Norway's west coast throughout the year. I was here for one of the worst in 2011, so I know what to expect. In case I was in any doubt, here's what greeted me last week: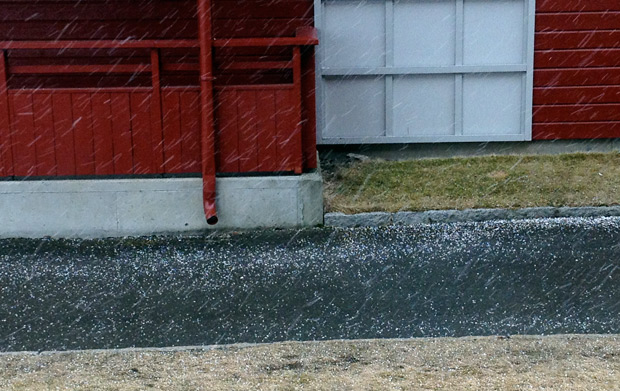 New boots and a rain-jacket are on the shopping list! I'll be writing lots more about Trondheim and the surrounding area over the coming months as I get to know my new home, so stay tuned.