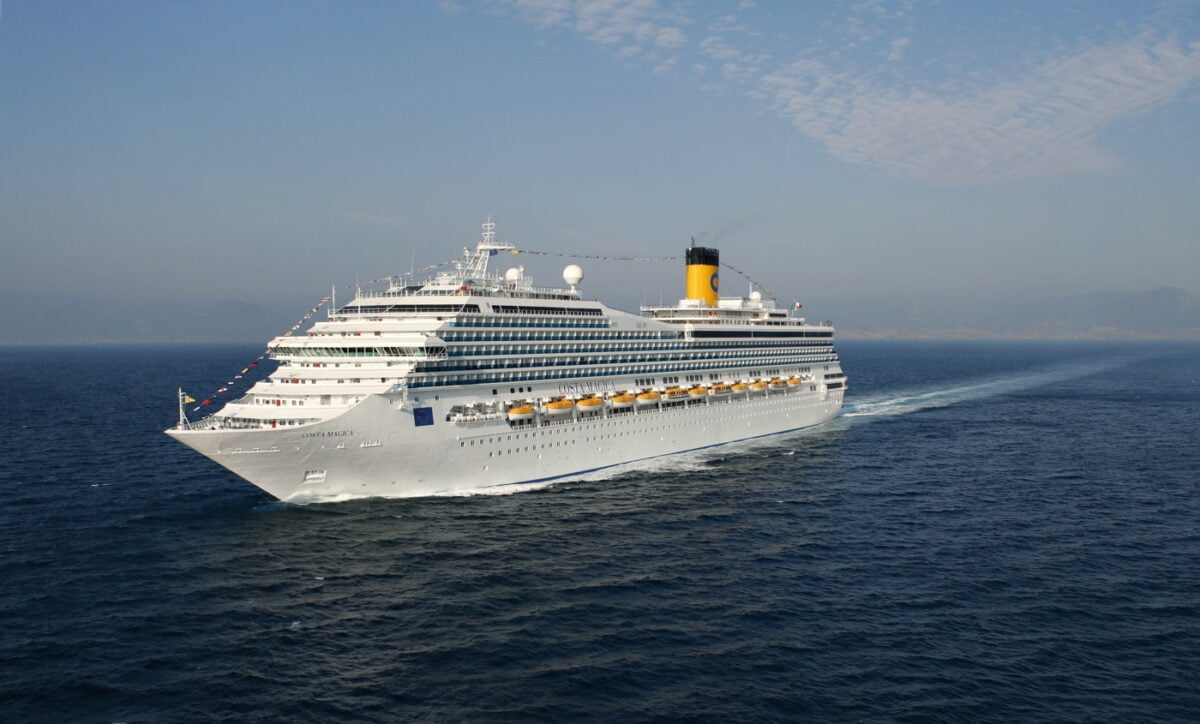 A growing number of residents of Norway are considering a cruise vacation away from Scandinavia.
A recent Scandinavian survey shows that Norwegian interest in cruise travel is increasing. The responses also show that Norwegians differ from Swedes and Danes as cruise tourists.
According to the cruise company's international organization (CLIA), around 26 million people worldwide will cruise in 2017. This is an increase of 45 percent since 2009, which means that cruising is the fastest growing holiday form worldwide.
Norwegian ports, such as Bergen, Geiranger, Flåm, Trondheim and more, receive ever more cruise ships and visiting cruise tourists, but there is also an increasing number of residents of Norway who wish to travel on a cruise holiday abroad.
One of Europe's largest cruise operators, Costa Cruises, has conducted an extensive survey of Norwegians, Swedes and Danes in the age group 30 to 65 years. In cooperation with the international agency NBTC NIPO Research, the Costa Group has examined Scandinavia's travel habits to gain a better insight into the market.
The survey shows that 53 per cent of Norwegians in the 30-65 age group are considering trying a cruise holiday. The high proportion shows significant interest from the Norwegian market and has aroused the interest of Costa Cruises.
This is what Norwegians want
A total of five percent of Norwegians who have participated in the survey say they have been on a cruise in the past. Of those, most have previously travelled to the Mediterranean, while the Caribbean is second most popular. However, the Caribbean tops the list of desired destinations for the future.
Some of the most important findings in the survey show that Norwegians are most concerned with good comfort and the quality of service and facilities, and less with the cost, compared to our neighbors in Denmark and Sweden. In addition to good comfort, Norwegians are also most concerned with, and willing to pay for, holidaying in a safe environment. 20 percent of respondents from Norway said that safe surroundings and a low risk environment is important.
The survey shows that Norwegians are the most concerned that their holiday meets their expectations and requirements. They also think it's important to completely disconnect to recharge their batteries. 28 percent of Norwegians say that this is important to them when they are on holiday.
Cruises suit Scandinavian needs
Compared to Danes and Swedes, Norwegians usually want to be in the same place throughout the holiday. 11 percent of respondents from Norway say that this is an important point when it comes to the ideal foreign holiday. The findings show that Norwegians often want to travel on a combined sun and city holiday, with good facilities and a varied offer nearby, which fits well with the concept of a cruise vacation.
"We already knew that the global growth of cruise holidays had reached the Scandinavian countries, but the fact that so many Norwegians are interested in this kind of vacation comes as a surprise. It shows that the potential is definitely present and confirms that the time to invest in the Norwegian market has come," said Ralph Remkes, general manager of Costa Cruises in northern Europe.
In an attempt to increase market share in the Nordic region, Costa Cruises has now decided to use the findings in the survey to implement a completely new pricing structure, as the report shows that Scandinavians want better cost transparency.
Costa Cruises will therefore start offering all-inclusive packages. Furthermore, Costa Cruises plans to put Danish, Swedish, Finnish and Norwegian personnel on cruise ships with a large number of Nordic guests.