I keep my eyes on the major concerts, festivals and other big events happening around Norway so you don't have to!
Whether you're a resident of Oslo or planning a trip, check out this guide to make the most of your time.
The Holmenkollen March
Saturday 7 February
visitoslo.com
56km classic ski race through the forests of Oslo.
Human Rights Human Wrongs
10 – 15 February
hrhw.no
Documentary film festival, including debates, talks, lectures, workshops, theater, art exhibitions and concerts.
---
Oslo on a Budget
Get your hands on this money-saving guide for the savvy traveller, exclusively from the Amazon Kindle store.
How to see the Norwegian capital without spending a fortune.
Don't let the costly reputation put you off experiencing the Norwegian capital. It is possible to enjoy Oslo without spending a fortune, and I'm going to show you how!
---
By:larm
4 – 7 March
bylarm.no
The SXSW of Norway! An ambitious festival comprising music, conference and interactive elements. This year's new conference area is the bustling Vulkan area, a rapidly developing community by the Aker River.
Oslo International Church Music Festival
6 – 17 March
kirkemusikkfestivalen.no
Oslo International Church Music Festival is held for 10 days each March. The festival's concerts are held in the churches of Norway's capital city, with Oslo Cathedral as the main venue.
Holmenkollen Ski Festival
13 – 15 March
skifest.no
The world's largest ski festival, incorporating FIS World Cup events in ski jumping, Nordic combined and cross-country.
Melodi Grand Prix Final
Saturday 14 March
nrk.no/mgp
Oslo Spektrum hosts the Melodi Grand Prix, at which Norway's entry for the Eurovision Song Contest will be selected. NRK are rumoured to be putting on a bigger and better show than last year to celebrate the 60th anniversary of the Eurovision Song Contest.
Inferno Metal Festival
1 – 4 April
infernofestival.net
Enslaved and Polish legends Behemoth headline the 15th anniversary of Inferno, which draws metal lovers from all over the world to Oslo's Rockefeller.
Norway Constitution Day Parade
17 May
visitoslo.com
The annual children's parade through the streets of Oslo. Not to be missed! Up to 100,000 people, many dressed in national costumes, travel to the city centre to participate in the main festivities.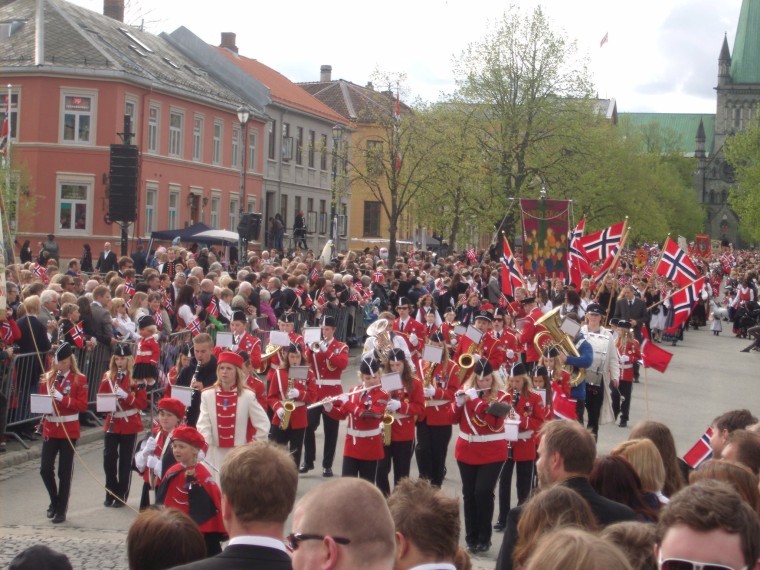 Oslo Medieval Festival
29 – 31 May
oslomiddelalderfestival.org
Medieval experiences for people of all ages, with activities for children, wandering jugglers, market stalls selling crafts and food, and much more. Held at Akershus Fortress.
Mini Øya Festival
30 – 31 May
minioya.no
The annual Miniøya festival for children and youth is held in Tøyenparken. Music is the main element of the festival, which also features art, dance and theatre. The main target group for Miniøya is children ages 4-12, but this is a family event, and everyone is welcome.
Nor-Shipping
2 – 5 June
messe.no/nor-shipping
The 50th anniversary of Nor-Shipping, where the maritime world will meet once again to discuss the future of the industry. Over 6,000 students will attend the Ocean Talent Camp as part of the event.
National Music Day
6 June
musikkfest.no
Musikkfest transforms the capital city into one big concert venue, with up to 30 outdoor stages spread across Oslo. Always a fun day.
Norwegian Wood
10 – 13 June
norwegianwood.no
Annual rock festival held at Frogner Park, this year featuring Patti Smith, Jackson Browne, Calexico, and Mark Knopfler.
Bislett Games
11 June
bislettgames.com
Annual athletics meet at Bislett Stadion, part of the IAAF Diamond League. The Bislett Games has been hosted every year since 1965.
Oslo Gay Pride
19 – 28 June
oslopride.no
Following last year's EuroPride, Oslo's annual event returns with a parade, concerts, shows, parties, debates, workshops and lectures.
Norway Cup
26 July – 1 August
norwaycup.no
An international football tournament for children and youth ages 10-19, attracting over 30,000 participants from around the world.
Oslo Jazz Festival
10 – 15 August
oslojazz.no
The one-week festival includes about 80 events, this year featuring Gregory Porter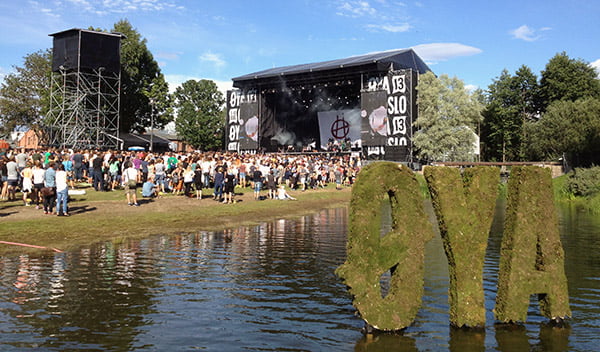 Øya Festival
11 – 15 August
oyafestivalen.com
Florence & The Machine and The War on Drugs play the annual music festival at Tøyenparken.
Mela Festival
14 – 16 August
mela.no
Annual multicultural festival at Rådhusplassen, one of the largest events of its kind outside the Asian subcontinent.
Oslo Chamber Music Festival
15 – 22 August
oslokammermusikkfestival.no
Concerts with Norwegian and international top artists are held at Oslo's best concert venues, including the Royal Palace, The Opera House, Akershus Fortress, Oscarshall and Oslo Concert Hall. This year's international highlights include the British pianist Paul Lewis, tenor Werner Güra from Germany, and the Japanese violinist Mayuko Kamio.
Granitt Rock
11 – 12 September
granittrock.no
The free festival in Eastern Oslo has no age limit, no alcohol and plenty of room. Up to 20,000 people attend daily.
Akerselva River Walk
24 September
visitoslo.com
One of the things I miss most about Oslo! Held annually on the autumnal equinox, the river walk takes you past light sculptures, dance, music, art installations and more.
Oslo Marathon
19 September
oslomaraton.no
The first Oslo Marathon took place in 1994. The distances are marathon, half marathon, 3k and 10k.
Films from the South Festival
8 – 18 October
filmfrasor.no
The festival presents the best films from Asia, Africa, Latin America and the Middle East.
Oslo Innovation Week
12 – 16 October
oiw.no
The largest innovation conference in Europe, aimed at entrepreneurs, investors, creatives, developers and visionaries across an extensive variety of sectors.
CODA Oslo International Dance Festival
14 – 24 October
codadancefest.no
Norway's largest international dance festival, with performances, courses, workshops and seminars.
Oslo World Music Festival
27 October – 1 November
osloworld.no
Featuring artists from all over the world, many of whom are in Norway for the first time. This year's theme is "Soundtrack of a Nation".
Oslo Innovation Week
13 – 17 October
oiw.no
A collection of innovation-themed events in the Norwegian capital.
Oslo World Music Festival
29 October – 3 November
osloworld.no
Your opportunity to hear fantastic voices from all corners of the world.
—
Woah. Quite a year ahead! Did I miss anything? Contact me.