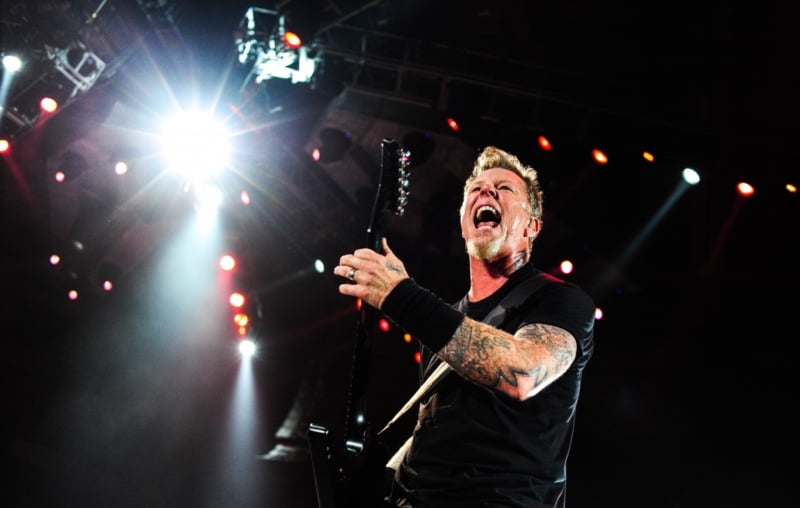 Scroll down to watch video of this summer's live concert in Trondheim from one of the world's biggest ever heavy metal bands.
Since 2016, Metallica have been touring the world with their WorldWired tour. Formed in 1981, the California heavy metal band have fans all over the globe, but especially in Norway where the genre enjoyed its heyday in the 80s and 90s.
Trondheim transformed for the day
Earlier this month, the band stopped off at Trondheim's Granåsen Arena. Trondheim, normally empty in the middle of July, was full!
The city's hotels were full and fans filled the bars and cafes for the hours before the show. Then the city emptied, as tens of thousands of people took shuttle buses up to the arena, which normally hosts some of the world's best ski jumpers!
Local newspaper Adresseavisen reported that an incredible 35,000 litres of beer were sold at the arena!
A surprise in the set list
The band played a mix of songs from their latest album, "Hardwired… To Self-Destruct", which came out in November 2016.
To the delight of many Norwegian fans, the band also snuck in a cover of the "classic" Norwegian song "Forelska i lærer'n" from The Kids, originally released in 1980.
The full set-list was as follows:
01. Hardwired
02. The Memory Remains
03. Ride The Lightning
04. Harvester Of Sorrow
05. The Unforgiven
06. Here Comes Revenge
07. Moth Into Flame
08. Sad But True
09. No Leaf Clover
10. St. Anger
11. One
12. Master Of Puppets
13. For Whom The Bell Tolls
14. Creeping Death
15. Seek & Destroy
Encore:
16. Spit Out The Bone
17. Nothing Else Matters
18. Enter Sandman
Watch the full performance
The entire two-hour performance is available on YouTube thanks to the folks at Metallica Music&Videos. The video includes every song from the setlist including the Kids cover. We've included the video here for you to enjoy!