One week ago, Norwegian life was turned upside down by the actions of one man. It's not an exaggeration to say the last seven days have been some of the most traumatic and emotional of my life, and I've only been living in Oslo for three months.
What it must be like for everyone else I can only begin to imagine. But today I want to write about the remarkable way in which Norway and Norwegians have coped.
A rose tribute
On Monday night a rose tribute was held on Rådhusplassen, in front of the city hall. I posted some photos even though I couldn't find the words to accompany them. The numbers vary in media reports but it seems up to 200,000 people were on the streets of Oslo that night, at moments in silence, at moments singing softly, and at moments raising their roses to the sky. It was the evening Oslo came together not to grieve, but to show respect, show unity, and begin the recovery.
Since that night, everywhere you walk in Oslo you see a tribute of roses, candles, cards and other such like. I mean quite literally, everywhere. In fountains, in front of buildings, on statues, pinned to trees, on lampposts, absolutely everywhere. It is quite a sight and one that will stay with me for the rest of my life.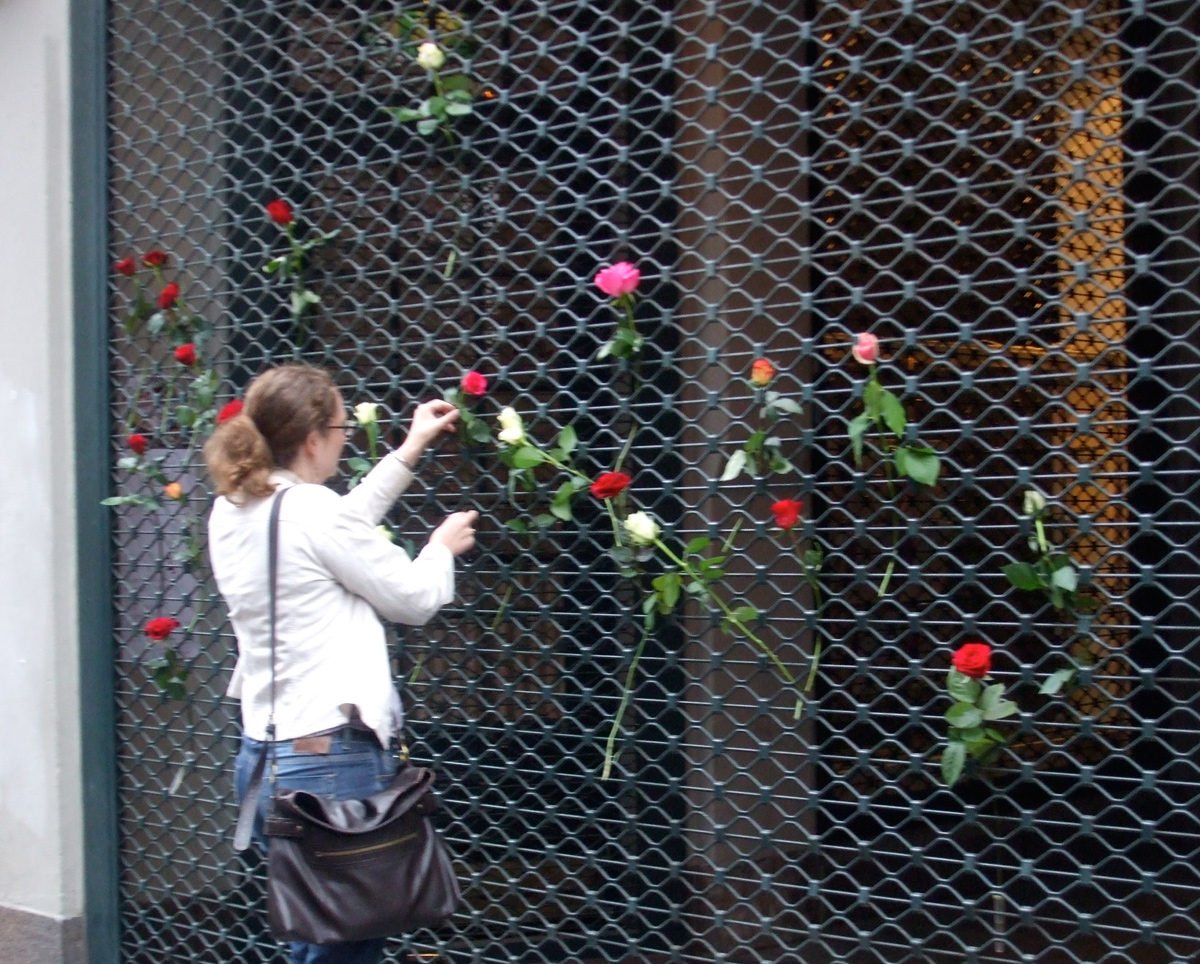 Back to normal
Life in Oslo has returned to normal. People are back to work, shops and businesses are trading once more.  Every Norwegian I have spoken to expresses their confusion and sadness at what happened. But not really anger. More a determination to ensure the unique society, the "Norwegian way", is not disrupted and does not change.
We've been blessed with beautiful summer weather for the last few days, in fact as I write this (sat outside on my balcony) it is 27 degrees. This has meant residents and visitors alike have been out on the streets in great numbers.
It's been wonderful to see the city streets full again, yet the constant sight of roses a poignant reminder that although Oslo is already moving on, it will never forget.