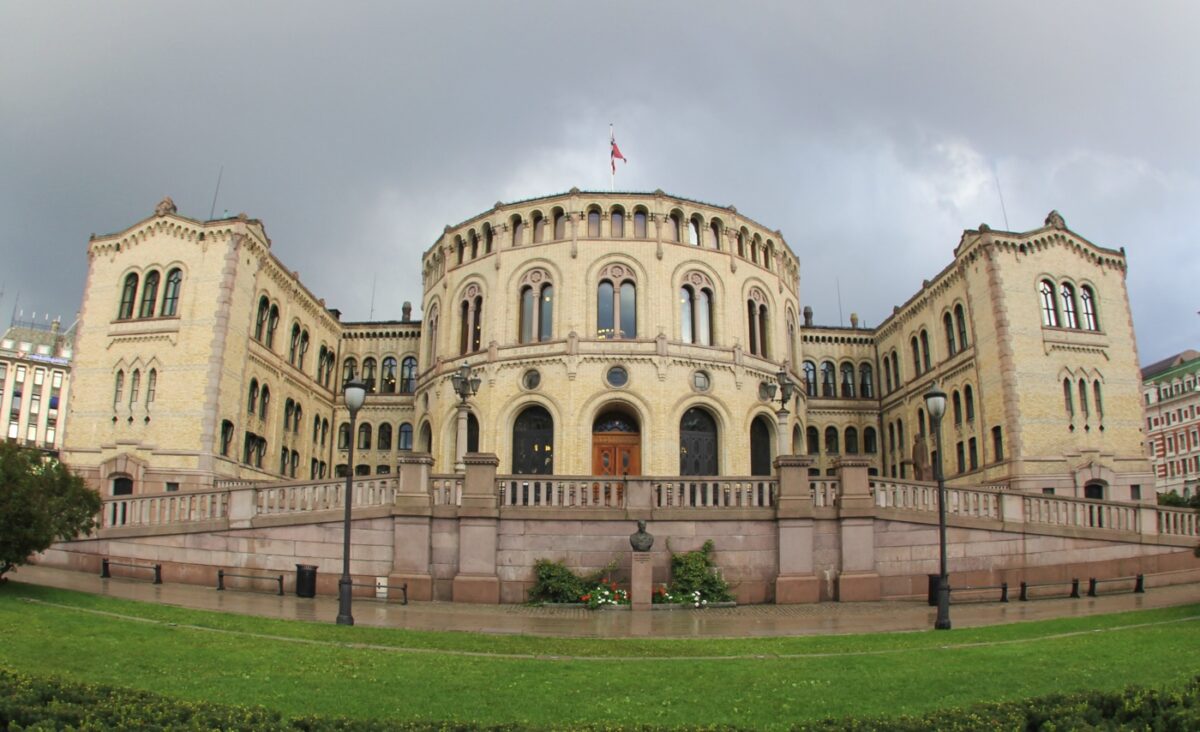 Since last autumn we've had a centre-right coalition governing in Norway. Although the Labour party won the popular vote, their former coalition partners lost support and so they were unable to garner enough support from the left or centre of the Norwegian political spectrum to remain in power. The Conservative Party (Høyre) and Progress Party (FrP) came together to form a Government, with the support of the Christian Democrats (KrF) and Venstre (Liberals).
Despite predictions of doom and gloom from many, not a great deal has really changed in the past year. But this week, the coalition presented their first budget under their control, so we can finally see what changes might be in store. Here's a run-down of the major talking points.
Less reliance on oil
It's impossible for Norway to a more diverse economy overnight but the reliance on oil is at least starting to be recognised.
Those following Norwegian news regularly (readers of my Norway Weekly newsletter, for example!) can't have missed the drastic decline in the oil industry. The price of oil has plummeted during 2014, so much so that Norway's iconic Statoil have announced plans to cut almost 2,000 jobs. It's not just Statoil struggling. Many of my former colleagues in oil, gas and associated industries report similar stories.
Although the oil industry is experiencing tough times, it's a different story for the Norwgian Oil Fund, which continues to grow. A clear strategy of this coalition was to change the investment policies to encourage more competition (between brokers) and thus a higher return. While these changes are for the long-term, Finance Minister Siv Jensen announced the 2015 budget will use an extra 17.3 billion kroner ($2.7 billion) from the oil fund.
Infrastructure and tax cuts
Much of the extra money will be spent on infrastructure projects and tax reliefs in a bid to stimulate the non-oil based economy.
It's a move that divides Norwegians. Many feel using the country's vast wealth to stimulate other industries is the only route away from oil, whereas others seem concerned the money is not being used in the right places.
I write regularly about Norwegian innovation and I know the high taxes on corporations and especially employment drive many entrepreneurs across to the UK or mainland Europe in search of better financial conditions to grow a business. Fixing this problem to enable Norwegian businesses to compete globally should be a priority for the Government, but it's a delicate balancing act with no easy answers.
Rather than a straight cut in corporation tax (one of Jens Stoltenberg's last acts as Prime Minister was reducing the rate from 28% to 27%), Jensen's budget provides incentives for wealthy entrepreneurs to invest, such as a reduction in wealth tax, although her critics claim this is simply a straightforward tax cut for the rich.
Elsewhere in the budget:
The VAT-free limit for importing goods will rise from NOK 200 to NOK 500. This is designed to simplify and reduce bureaucracy, however critics argue it will be harder for Norwegian retailers to compete against cheap online competition from overseas
The Norwegian armed forces, the Royal Family, aid to third world countries, Child Protection Services and the healthcare system all receive an increase in budget
An increase in tax on alcohol, tobacco and sugar
The basic allowance for pension increases from 27% to 29%
A significant reduction and simplification in car taxes
The final point has caused controversy amongst environmental groups, who accuse the Government of going back on their word to shift towards a more environmental-based tax system.
Much of this budget was expected and it's actually some of the smaller changes (such as the increase in the VAT limit on imports) that could end up having unintended bigger impacts. Watch this space.