Norway is planning to sell its sustainable solutions in the areas of energy and ocean to the world's second biggest country.
The Norwegian government's new strategy 'Norway-India 2030' was launched by the Ministry of Foreign Affairs and Innovation Norway at Litteraturhuset in Oslo.
To help launch the strategy, the Norwegian Prime Minister Erna Solberg will visit India in January 2019 along with a business delegation from key Norwegian industries.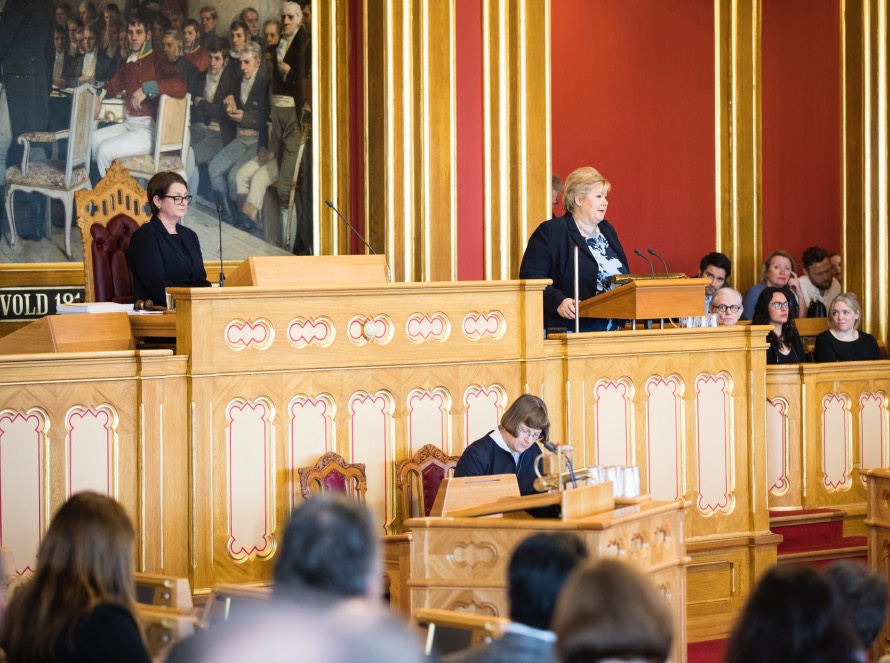 "Developments in India will greatly affect whether the world reaches global sustainability goals and climate goals. With this in mind, the Government wishes to strengthen Norway's bilateral relations and economic relations with India", said Norway's Foreign Minister Ine Eriksen Søreide at the launch.
Why India?
It's sometimes easy to forget, but India is the world's second most populous country after China. More than one billion people live there, so the market opportunity is immense.
The predominant language of India is Hindi but about 10% of the population speak English. While this doesn't sound like much, it's actually more than 100 million people. English is also the language of higher education and in some areas of the Indian government. Norwegians, of course, speak fluent English.
For India, the relationship is an attractive one too. With such a huge population comes major challenges, something that Norwegian experience can help with.
Despite its small size, Norway has a world-leading position in the adoption of electric car infrastructure, hydropower, and other environmental technologies, especially in the shipping and related ocean industries.
Helping India to go green
The strategy is really a formalisation of what has already been happening.
India's transport sector is set to grow tremendously, with passenger cars predicted to more than double by 2030. The Indian government has publicly stated its desire to go all-in on electric technology.
Read more: How to save the fjords of Norway
Back in 2017, the Norwegian Embassy in New Delhi organised a seminar that aimed to explore and identify opportunities for greening the sector.
"Right now, over one third of all new cars sold in Norway are electric vehicles. Valuable lessons for India and Indian companies may be drawn from understanding customer behavior in such a market", said Nils Ragnar Kamsvåg, the Norwegian Ambassador to India, at the seminar.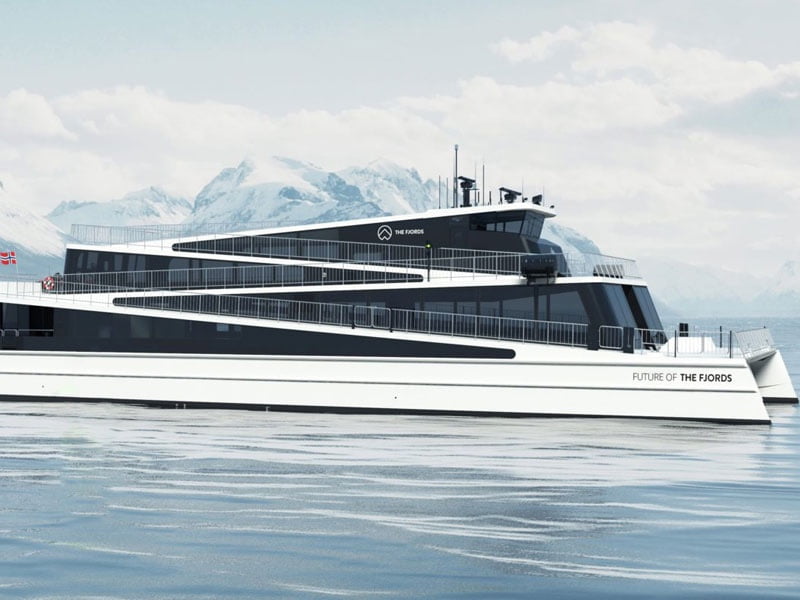 "We also have state of the art technology in green shipping with the world's first battery driven ferry in operation and the world's largest fleet of LNG ships. What we don't have, are the orders of magnitude. The numbers that may completely transform the market for green transport solutions, and usher in a new age of zero emission transportation", he added.
What's in the strategy?
The focus areas of the strategy are based on Norway's national and global interests, Norway's competitive edge, and the priorities of India. There will be an emphasis on political contact and government-level cooperation, business cooperation, and research cooperation.
The four priority areas identified in the strategy are:
Democracy and a rule-based world order
Ocean
Energy
Climate and environment
The Ministry of Foreign Affairs will be responsible for following up the strategy with specific action plans. The Norwegian Embassy in New Delhi, and the recently reopened Consulate in Mumbai will have critical roles to play.
The full strategy can be downloaded and read (in Norwegian of course) here.
How Norway can succeed in India
There are stepping stones available to Norwegians looking to do business in India. A good first port of call is the Norway-India Chamber of Commerce and Industry (NCCCI), which promotes business relations between the two countries and encourages networking between companies, organisations and authorities.
The current NCCCI chairman Per Reinboth had a lot to say on the strategy. "It is not easy to succeed in the Indian Market. It requires a lot of preparation, knowledge, stamina, patience and a long-term perspective".
He pointed towards Innovation Norway, the Norwegian Embassy in Delhi and the Consulate General in Mumbai as key Norwegian resources that can give companies valuable and necessary operative help on ground in India.