A win in Cyprus sees Norway win promotion from League C of the first Nations League.
The format may have left fans across Europe scratching their heads, but fans of the Norway men's national football team don't care as they finally have something to celebrate.
They are promoted to League B for the next Nations League tournament in which they could face the likes of Germany and World cup finalists Croatia, who were relegated from League A.
But perhaps more importantly, Norway – who have not qualified for a major tournament since Euro 2000 – are guaranteed a spot in the qualifying play-offs for Euro 2020 even if they fail to qualify from the group. In those circumstances, they will most likely face off for a place in the tournament against the other group winners from League C: Serbia, Finland, and Scotland/Israel.
A crucial win in Nicosia
Two goals from LA Galaxy striker Ola Kamara secured a 2-0 win for Norway, a result which saw them top their four-team group C3 to win promotion.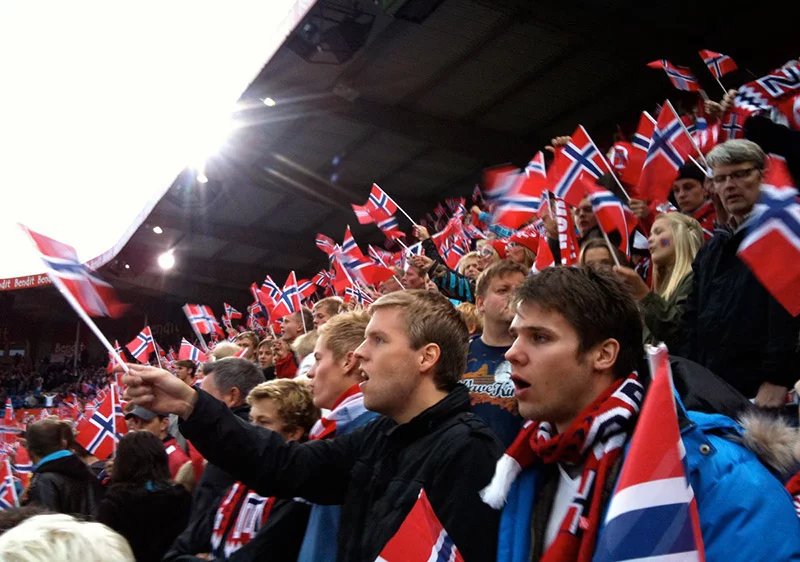 Ola Kamara provided that very rare sight in a Norwegian national team: an in-form striker. After a successful season in the MLS which saw him bag 14 goals, Kamara scored the goals to send Norway through.
The goals also took his tally to five in four international games. Neither finish was especially memorable but his positioning is the sign of a striker with confidence.
Bulgaria – who needed to better Norway's result to deny them top spot – could only manage a 1-1 draw with Slovenia. Substitute Galin Ivanov's first international goal gave Bulgaria a deserved lead midway through the second half but Slovenia's Miha Zajc equalised just a few minutes later to knock the stuffing out of the hosts.
Success for Lagerbäck at last
A lot was expected of Swedish coach Lars Lagerbäck following his appointment in early 2017 but signs of progress had been slow. The Swede famously guided Iceland to the quarter-finals of Euro 2016 and was seen as the ideal man to turn around the fortunes of Norway.
But the success in the Nations League group makes Lagerbäck one of the team's leading managers in terms of points-per-game.
Of course, promotion from League C wasn't the most difficult of tasks given that Norway were only in League C because of their poor form over the past years. But winning a four-team group is still something to be pleased with given how the team have struggled against footballing minnows in recent qualifying tournaments.
The sensible Swede admitted that there would be "some ice in the glass" after the most important victory of his reign so far. He also diverted attention from himself, praising the "whole bunch" of great players and support staff.
Norway's possible routes to Euro 2020
The 2020 UEFA European Football Championship is the first to be spread across the continent. 12 different countries will host games, with London's Wembley Stadium playing host to the semi-finals and final.
By winning their Nations League group, Norway's task of qualifying has been made easier. Easier, but not easy! They have two routes to qualify:
1: If Norway finish in the top two places of their qualifying group, they win a place in Euro 2020. Winning the Nations League group means Norway will receive a higher seeding, which in theory means an easier group although that's not always the case!
2: If Norway fail to qualify as above, they enter a four-team play-off system by virtue of having won their Nations League group. They will play the other group winners from League C for a place in the tournament. If one of the group winners qualifies through the regular qualifying tournament, they will be replaced by another team from League C.