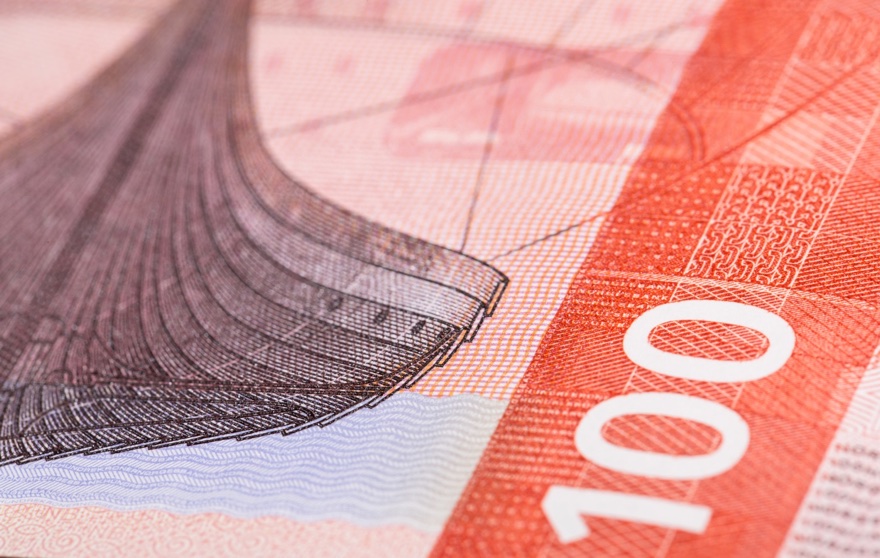 All you need to know about the currency of Norway: The Norwegian krone.
The currency used throughout Norway is the Norwegian krone. It is also informally accepted in many shops in Sweden and Finland that are close to the Norwegian border.
The currency is also informally accepted in certain tourist shops in Hirtshals and Frederikshavn, both popular ferry ports in Denmark.
When speaking to foreigners, Norwegians sometimes refer to their currency by its English translation, the crown: "That'll be one hundred Norwegian crowns, please!"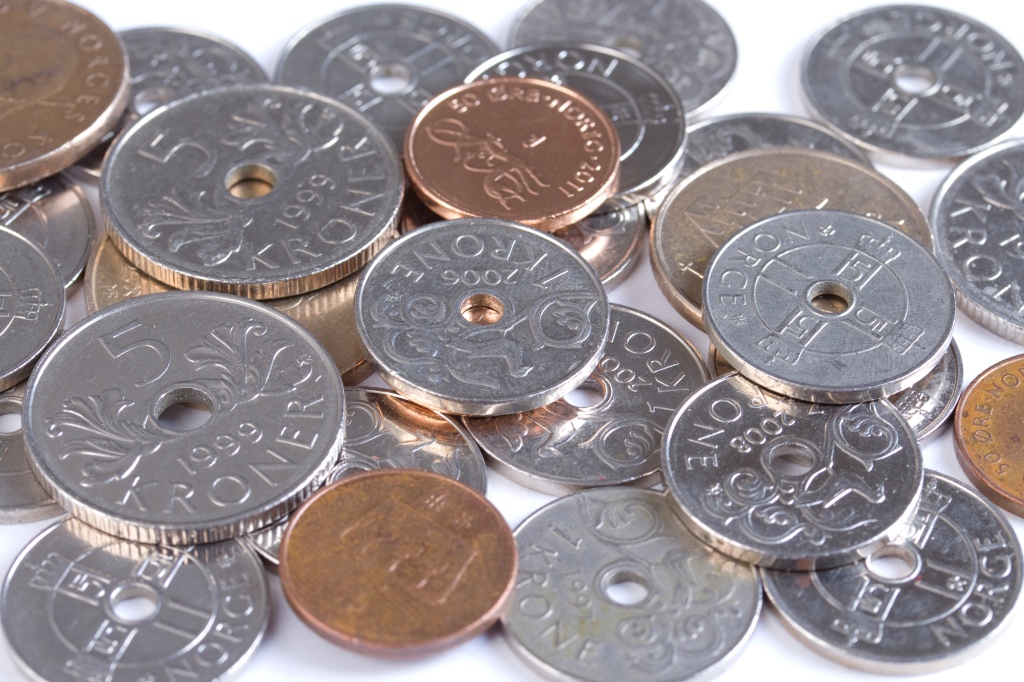 How the krone works
One krone is split into 100 øre (100 øre = 1 krone) although because of the small value of the øre, it is now only used for electronic transactions. Cash transactions are rounded up/down to the nearest krone.
The currency is produced by Norges Bank, the Bank of Norway. It is currently available in the following denominations: Notes: 1000, 500, 200, 100, 50. Coins: 20, 10, 5, 1. Check out the awesome new Norwegian banknotes that entered circulation in the summer of 2017!
Minibanks (cashpoints/ATMs) are common around the country. To find one simply ask a local or look for the sign mini bank outside stores. The most likely place to find one is in one of the convenience store chains, such as Narvesen, Deli de Luca, or 7-Eleven.
You will be charged to use a minibank in Norway, but if you are using a foreign card the actual rate of currency conversion tends to be fairly good.
Mobile payments in Norway
Debit and credit cards are accepted almost everywhere, even for the smallest amount of money.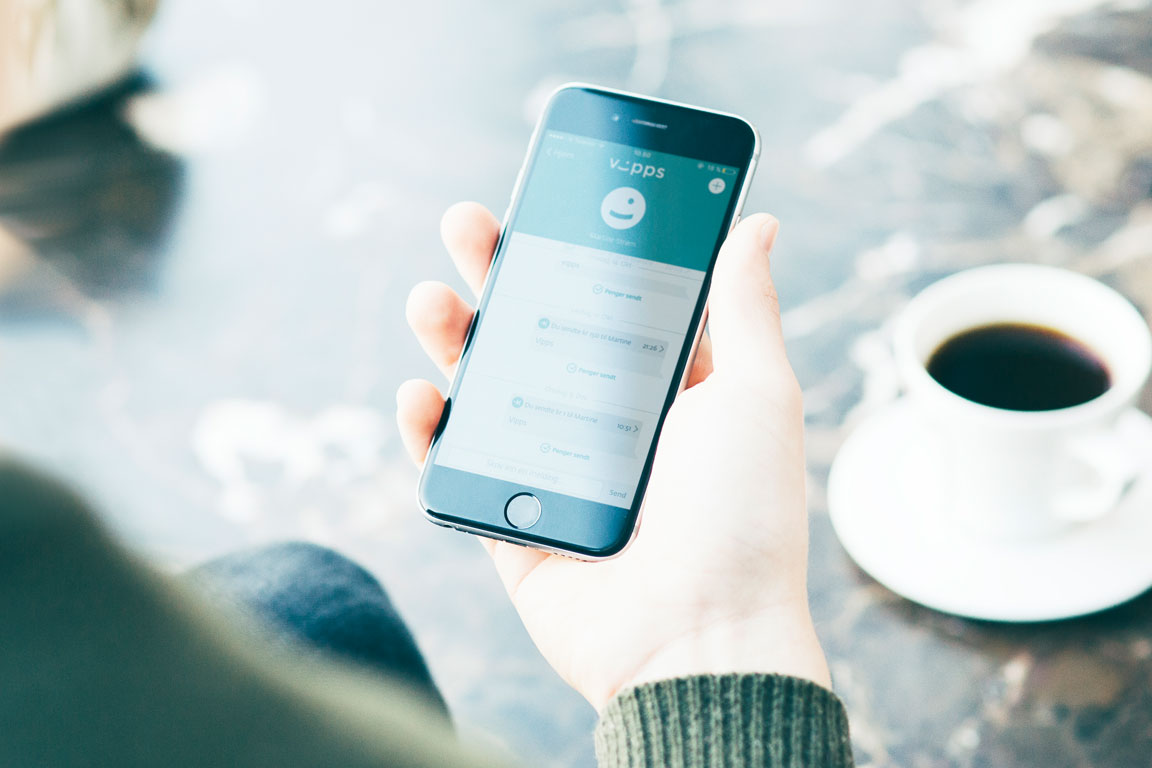 However, be aware that some shops will only accept Norwegian debit cards, so it's always best to keep some cash on you if you only have international cards.
If you are in Norway for an extended period of time and have a Norwegian bank account, it's well worth downloading one of the mobile payment apps that can be used to pay in a rapidly increasing number of stores.
The krone was introduced to the country in 1875 as Norway joined the Scandinavian Monetary Union, which had been founded two years previous.
After the Union dissolved in 1914, the three Scandinavian countries (Denmark, Norway, and Sweden) all created their own currencies. All three kept the krone name.