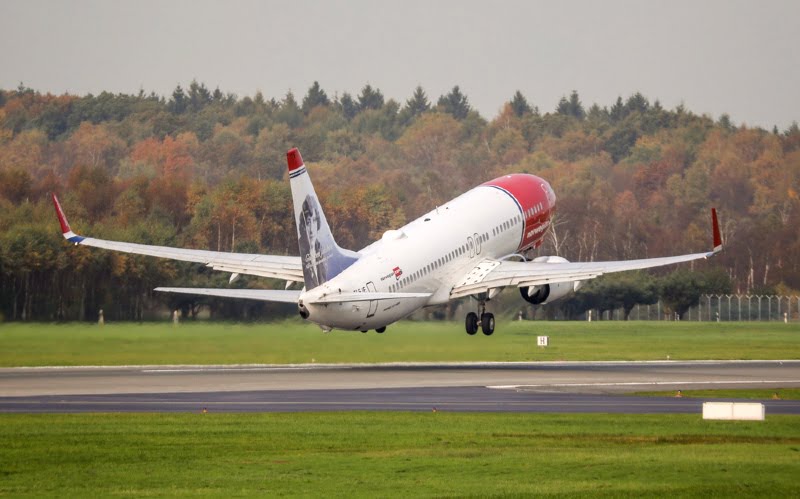 The low-cost airline uses Swedish weather technology to optimise flight paths and reduce emissions.
No one claims aviation is a green form of transport. Although direct emissions from aviation account for less than 2.5% of global emissions, they are growing.
However, progress is being made to reduce emissions. KLM is experimenting with replacing a short-haul flight with a train connection. SAS and Widerøe are among the airlines investigating the feasibility of electric-powered planes. Meanwhile, Norway has introduced a requirement for a biofuel blend aviation fuel.
A fuel-efficient fleet
Norwegian's fleet is one of the youngest and most fuel-efficient in the world. In 2018, the airline was named the most fuel-efficient airline on trans-Atlantic routes. The analysis by the International Council on Clean Transportation compared 20 leading airlines flying between the US and Europe.
Read more: The Tail-Fin Heroes Of Norwegian Air
Now the airline claims the new version of its weather data technology can save an additional 15,000 tons of CO2 emissions per year, on top of existing savings.
"In the past few years, Norwegian has taken several steps to contribute to a more sustainable aviation industry and when combined these initiatives contribute to an annual CO2 reduction of up to 200,000 tons," claims the airline in a press release.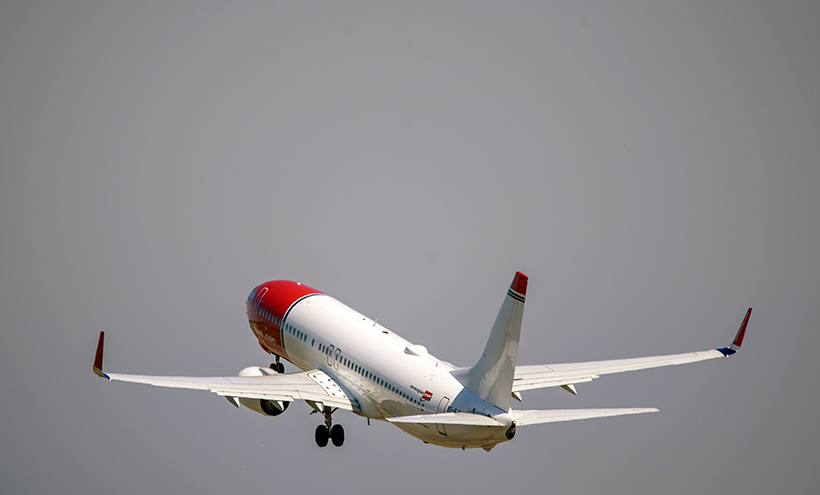 Cutting CO2 emissions with weather tech
The upgraded weather service used by Norwegian comes from AVTECH Sweden AB. AVTECH's weather service gives pilots access to advanced weather data, allowing them to optimise flight paths to save fuel.
Norwegian claim the partnership has cut its CO2 emissions by 16,000 tons per year since it began in 2018. The new product, which has been installed on Norwegian's entire fleet of 118 Boeing 737-800 aircraft, can further reduce CO2 emissions by 10,000-15,000 tons per year.
Read more: Domestic Flights in Norway
The improved system, Aventus Cruise Optimizer, analyses more data than the previous version, including the number of passengers, distance, altitude and speed. It calculates the most fuel-efficient altitude depending on the prevailing winds and aircraft performance. Pilots also receive real-time weather data.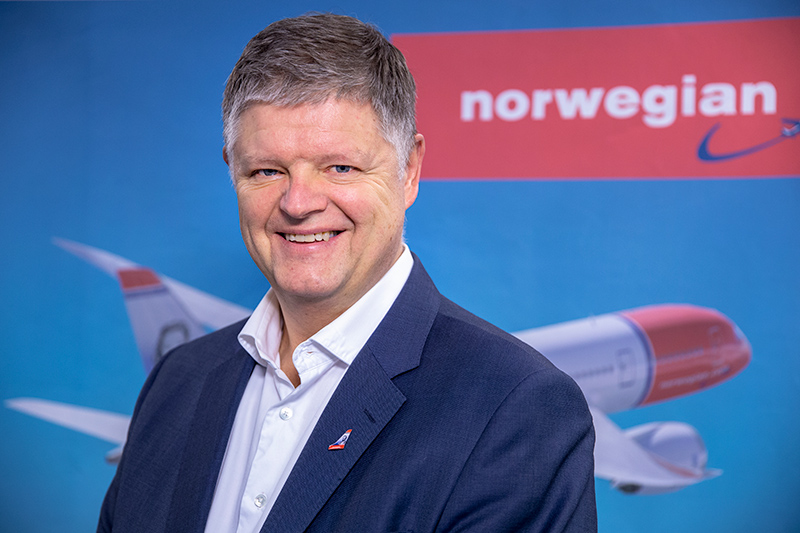 Improved flight path planning saves fuel
Stig Patey, Norwegian's Manager of Fuel Saving, says marked efficiency improvements in flight path planning were see during testing: "Each kilogram of fuel saved makes a difference. At Norwegian, we're actively working to implement new technology in our modern and fuel-efficient fleet to continue reducing emissions."
Read more: Norwegian Launch Seven New Routes From Norway
"We're very pleased that our cooperation continues to benefit Norwegian by reducing both fuel consumption and emissions. We look forward to future cooperation with more innovative projects," says David Rytter, CEO of AVTECH Sweden AB.
Other optimisation measures to cut emissions
Other fuel-saving measures helping Norwegian cut emissions include the use of modern lightweight interiors and winglets designed to reduce drag.
The carrier has also seen benefits from the implementation of another operations tool, SkyBreathe. Developed as part of the EU-funded research programme Clean Sky, the tool uses Big Data algorithms to automatically analyse the large amount of available data in flight data recorders to assess flights' efficiency.