Back in May I described the early stages of my Norwegian travel bug, including several places I'd like to visit. Since then, I've chalked up Bergen, Tromsø, Lillehammer, several visits to Trondheim and of course many of Oslo's nooks and crannies.
But where next?
I have several thoughts, but after successfully crowdsourcing ideas for my Tromsø trip on Twitter, I've decided to ask for your input! If there's somewhere you think I must go next, please leave a comment below, or on my Facebook page. Here's some places I'm already considering, but don't limit yourself to this list.
Røros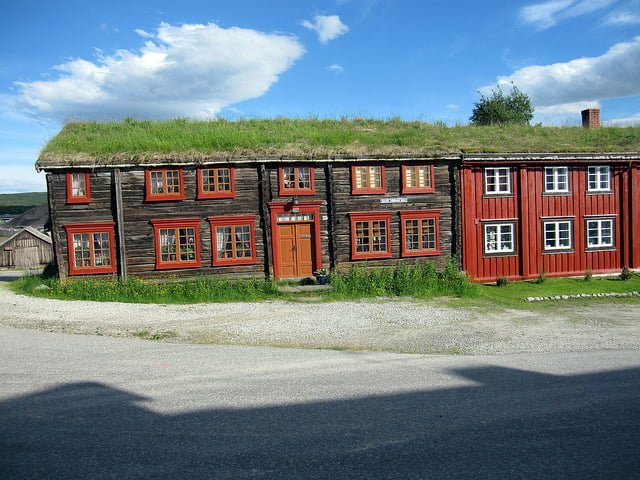 An old mining town about two hours train ride from Trondheim. Famed for its fantastically preserved wooden, almost medieval looking houses, the whole town is designated a UNESCO World Heritage Site. There is one disadvantage of going here in the next few months. It's one of the colder parts of Norway and temperatures below -20C will be a possibility, if not likely!
Svalbard
Speaking of cold, how about the archipelago of Svalbard, a mere four-hour flight from Oslo (!) and the most northerly permanently inhabited place in the world. Believe it or not, I'm well up for visiting here!
Horsing around on snowmobiles, the Russian settlement of Barentsburg, trying the local speciality (seal!), the chance to see one of Svalbard's 500 polar bears… there's plenty to see and do here despite (and because of) the harsh environment. Also the vodka is duty-free 🙂
Ålesund & the Geirangerfjord
My desire to visit the Art Nouveau west-coast town of Ålesund and the famous Geiranger Fjord remains strong. The reason? I'll let my good friend photography explain: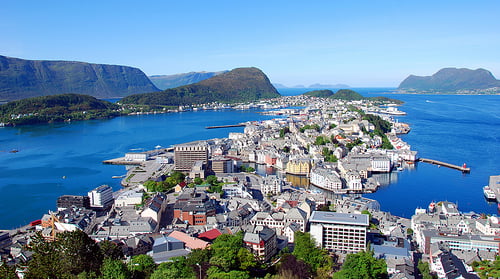 Yep, it's one of the prettiest parts of Norway.
Stavanger
Norway's oil-capital has grown rapidly and the region is now the third biggest urban area in the country after Oslo and Bergen. Despite its reputation as the home of black gold, I'm told by many it has a unique character and is worth a visit.
This seems to be backed up by its 2008 European City of Culture honour (a title shared with Liverpool). Maybe I should visit and see for myself?
Nordkapp
Nordkapp is the most northerly (almost) point on the Norwegian mainland and therefore Europe. Another long trip, this would involve a flight to Tromsø or Hammerfest, a second flight to Honningsvåg, followed by a long bus journey or cycle ride to Nordkapp itself. Perhaps a hike in the summer might be a possibility? Your choice!
Kirkenes & The Russian Border
I never realised Norway shared a border with Russia until I moved here. The town of Kirkenes is typical of border towns around the globe, demonstrating strong influences from both countries and a confused yet unique identity. Road signs in Norwegian and Russian, the Border Country Museum, hiking to the Russian border, king crab fishing in the Barents Sea, a World War II bunker… a visit to Kirkenes is sure to be a unique cultural experience.
The town is twinned with the settlement of Nikel, just inside the Russian border. Nikel is known for its heavy-polluting smelting plant and absolutely nothing else, but it happens to be my surname. So… if it's possible to get a Visa and cycle/drive/bus from Kirkenes to Nikel, then it has to be done! From there, I believe a train to Murmansk is possible.
Göteborg
Yes, Sweden! Göteborg (or Gothenburg as I used to know it) is actually closer to Oslo than all the main Norwegian towns of Stavanger, Bergen and Trondheim. There's an express bus that could whisk me off to "The Paris of Sweden" in a mere three hours.
I've never been to Sweden, so this one is high on my own wish list. Would you be interested in hearing my impressions of a Swedish city after spending nearly nine months in Norway?
Now… Vote!
You are free to pick any of the above or somewhere different. Just please be sure to give a reason. So ladies and gentlemen, boys and girls… cast your votes!