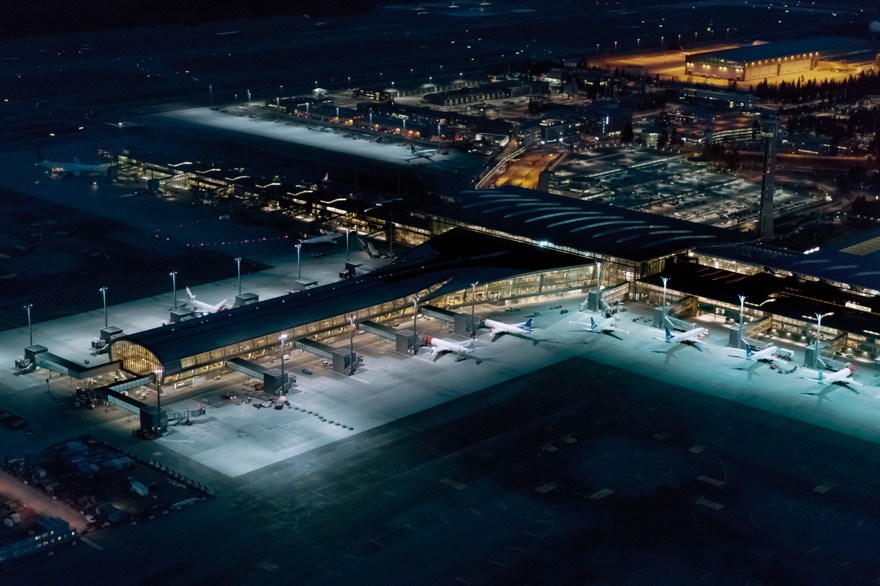 More international flights from outside the European Schengen area will be on the cards once the latest expansion at Oslo Airport is complete.
It's been only a year since the new pier at Oslo Airport opened to significantly increase capacity for both domestic and international flights at Norway's biggest airport. Now, a project is underway to increase space for non-Schengen flights.
The European Schengen area is an zone comprising 26 European states that have officially abolished passport and all other types of border control at their mutual borders. This means that most major airports are split into domestic and international, but also into Schengen and non-Schengen.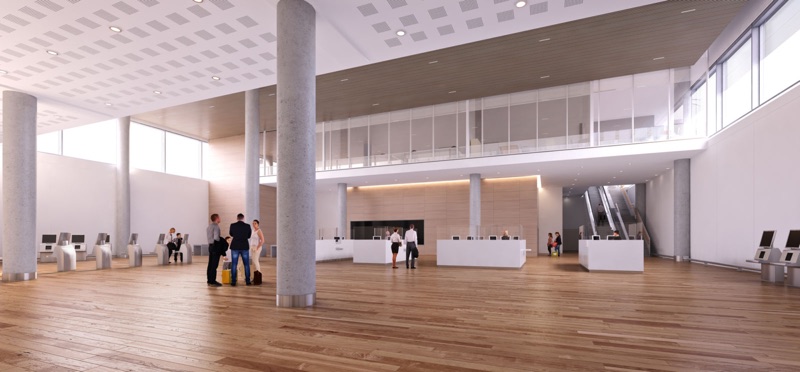 Increased international demand
Oslo's Schengen area lies at the very end of the international terminal and is accessed via passport control booths. The problem is that Oslo Airport is attracting more and more international routes to and from non-Schengen countries, and the non-Schengen area at the airport is simply too small.
Qatar Airways has increased the frequency of its flights to Doha, as has Emirates with its flights to Dubai. Both routes offer Norwegians connections to otherwise hard-to-reach places in Africa, Asia and Oceania. Airport bosses remain tight-lipped on potential new destinations, but further routes to the USA and new direct routes to China seem most likely.
The non-Schengen expansion
Nordic Office of Architecture have carried out the scheme design phase for the Non-Schengen project, which is an extension of pier east at Oslo Airport. This space is restricted for passengers travelling to outside the Schengen area, and the security demands are higher than for the rest of the airport.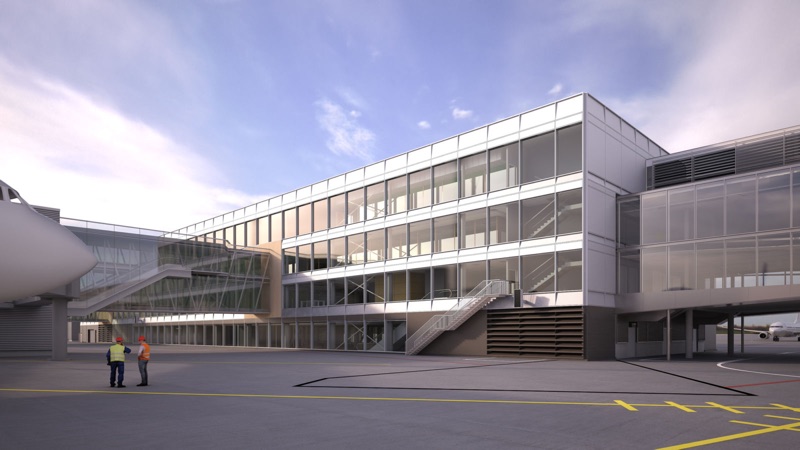 The architects have released images of the design for the expansion, which will include new departure gates, retail outlets, offices, baggage handling and other operations. The project also includes extended taxiways and aircraft parking areas.
A pre-clearance facility for travellers heading to the USA will also be part of the expansion, which should make Oslo of more interest to US carriers.
The original expansion
When Oslo Airport needed to increase capacity to accommodate 35 million passengers per year, the winning bid also came from Nordic Office of Architecture. The project running from 2009 to 2017 involved planning and designing airside and landside areas, expanding the existing terminal building, and adding a new pier.
The pier is the main new design feature at Oslo Airport. Constructed with curved glulam beams and cladded with oak, the pier creates an efficient and flexible passenger flow by siting domestic and international areas one on top of the other, allowing all travellers to use all gates.
Environmental concerns
Airport bosses are defending claims that the expansion will lead to more emissions. Dag Falk-Petersen from Norway's state-owned airport authority Avinor, told Norwegian press that the expansion will lead to more direct flights from Oslo, meaning that many future passengers will be taking one flight instead of two or more.
Works on the new expansion will begin later this year and is planned for a summer 2022 completion. The total project cost is NOK 3.3 billion, which at the time of writing is around USD $405 million.