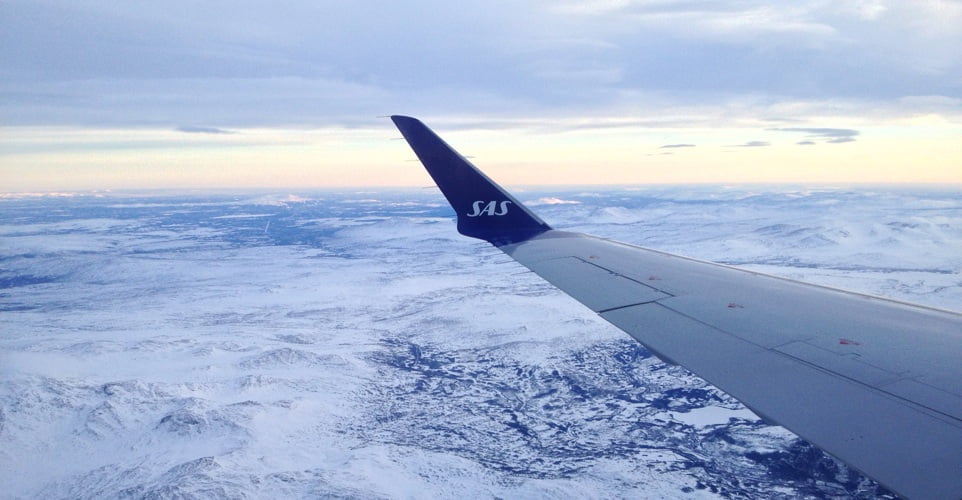 It's that time of the year when we all take stock of what we achieved in 2014 and begin to plan for the year ahead. It's sometimes easy to forget things that happened just 12 months ago, so this is an activity I really look forward to. Inspired my successful review of 2013, here comes my review of 2014.
If this sort of thing floats your boat, sign up to my Norway Weekly newsletter, where I review the past week, every week.
Enjoy!
January
With the Sochi Olympics fast approaching, I penned a piece on Lillehammer's Olympic Legacy for SCAN Magazine. I also looked at Norway through the eyes of Google, which asks such questions as why do Norwegians look Asian?
Fire tore through the wooden houses of Lærdal. It was revealed Norway has the second biggest underground economy in western Europe, while Norwegian footballing hero Ole Gunnar Solskjær was unveiled as the new boss of Cardiff City. He didn't last long.
February
Winter Olympic month, and in Norway that means life stops and everyone is glued to their TVs. Unfortunately, Norwegian skiers struggled to make their mark in Sochi amid comical ski wax excuses, but the team still ended the event with their best medal haul since the home soil Games of 1994. Elsewhere, the Rector of Bergen's University admitted students were spied on, while Elon Musk hosted a dinner for the thousands of Norwegians who bought his Tesla electric cars.
A prolific month for me! I profiled the emerging coworking space 1724 in Valdres for Arctic Startup, stoked the fire about what is the capital city of Scandinavia, took a quick trip to Copenhagen and discussed the infamous Norwegian phrase "we are born with skis on our feet".  Somehow I also found time to check out the Trondheim Calling festival, where I interviewed Death by Unga Bunga and Rumble in Rhodos. Phew!
March
Sticking with the winter sports theme, I was honored to meet and interview British Olympic skier Andrew Musgrave who lives here in Trondheim. I labelled Bergen's Flesland as Norway's worst airport, before travelling (from a different airport, naturally) to Tallinn, Estonia's medieval capital city. I also covered the Melodi Grand Prix, where Norway selects its Eurovision entry, for SCAN Magazine.
The Economist ranked Norway the best country in the world to be a working woman, it was announced former Prime Minister Jens Stoltenberg would take over as the new NATO chief, while plans for a striking memorial for the victims of the Utøya tragedy was unveiled to a mixed reaction.
April
I also took readers of the Norwegian American Weekly on a walking tour of Trondheim, continued by Baltic tour in Riga, and profiled Norway's Slow TV phenomenon.
I helped with the communications work at the Technoport 2014 innovation conference and Live Crowdfunding Experiment. Norway became champions of the world at men's curling, and it was revealed that Norwegian jobseekers are encouraged to learn German as a second foreign language (after English) instead of Spanish.
May
I took some much deserved time off work in May and welcomed my parents to Norway. We explored the island of Averøy and were briefly caught on camera by TV2's Fly Med Oss on the Atlantic Road. I was honoured to win the "Best Startup Journalist of the Year" in Norway at the Nordic Startup Awards.
Syttende Mai took on extra meaning this year as the 200th anniversary of the Norwegian constitution. Norwegian skiing hero Petter Northug was arrested for drink-driving following a car crash in Trondheim, while parts of eastern Norway were hit by serious flooding.
June
As always June brought seemingly endless days, allowing lots of time to travel to Kristiansand and across the border to Åre in Sweden.
Former Minister of Foreign Affairs Jonas Gahr Støre took over the leadership of Norway's Labour Party, while Strømsgodset manager Ronny Delia left the Norwegian Champions to join Celtic. Norway's Parliament debated a ban on street begging.
July
Despite the summer holidays and the World Cup, I still found time to write in July! I introduced DIGS, the coworking space where I spend my days, and talked about how Norwegians chose festivals not fear after a new round of terrorism warnings. I also spent a pleasant few hours on the island of Munkholmen outside Trondheim.
WIRED reported that engineers in Norway are experimenting with a use for the carbon dioxide captured from power plants: feeding it to fish. And could Norway become cashless by 2020?
August
As SAS launched its business-class only route between Stavanger and Houston, I introduced readers of the Houston Chronicle to Stavanger's best after-work options. New columnist Cristina talked about the culture shock in moving from Ecuador to Stavanger, while I investigated the reasons behind the large population of Norwegians living in Spain.
Norwegian was voted Europe's best low-cost airline for the second year running, Nico & Vinz stormed to top of the UK music charts, the Oil Fund spent $576m on London property, while much of western and southern Norway was drenched courtesy of tropical storm Bertha.
September
I taught you how to play chess like a viking and how Norway has five distinct seasons, before visiting the next generation of Norwegian entrepreneurs at eMax in Lillehammer.
Budding entrepreneurs in Stavanger received a boost as Mess & Order opened its doors, while a Norwegian weather forecaster broke the World Record for continuous broadcasting.
October
Two researchers from Trondheim's NTNU,  May-Britt Moser and Edvard I. Moser, shared a Nobel Prize with John O'Keefe for their "discoveries of cells that constitute a positioning system in the brain". Attention then turned to the far north of Norway, where PM Erna Solberg and King Harald attended the 70th anniversary of Russia's liberation of East Finnmark from Nazi occupation.
Residents were evacuated as a major landslide was feared, but never materialised, in Romsdal. The world's design communities cooed as Norway's new banknotes were unveiled.
Meanwhile on Life in Norway, I shared my thoughts on the Great Norwegian Adventure, aka Alt for Norge, Cristina discussed the challenge of learning Norwegian, and Whitney brought us a great interview about buying a house in Norway as a foreigner.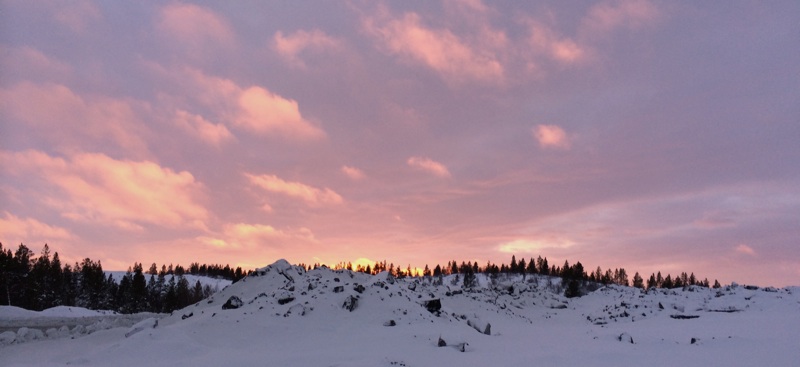 November
Hot on the heels of the cool new banknotes were the even cooler passports. Bloomberg reported Norway's high-earning oil workers mean the country is highly exposed to the plummeting price of oil, and it was revealed Norway's richest man earned almost 10 kroner a second during 2013.
I interviewed the new CEO of Innovation Norway Anita Krohn Traaseth, celebrated my 33rd birthday by bringing you the Norwegian birthday song, and visited the remote Arctic wilderness in and around Kirkenes.
Molde beat Odd 2-0 in the Norwegian Cup Final to complete a League and Cup double and continue their recent dominance of Norwegian football. Bergen's Brann were relegated.
December
Thoughts turned to Christmas and so I published my first Kindle book, Christmas in Norway, to answer some of the most common questions I get about the festive season. I also curated a Christmas Gift Guide for those struggling to find presents for their Norway-loving friends and family.
I wasn't the only one with the publishing bug though. Regular columnist Whitney Love published her cookbook Thanks for the Food, about her culinary experiences as an American in Norway.
Meanwhile, it was revealed that MPs and the Prime Minister are being monitored by means of secret spying equipment near Oslo's Parliament building.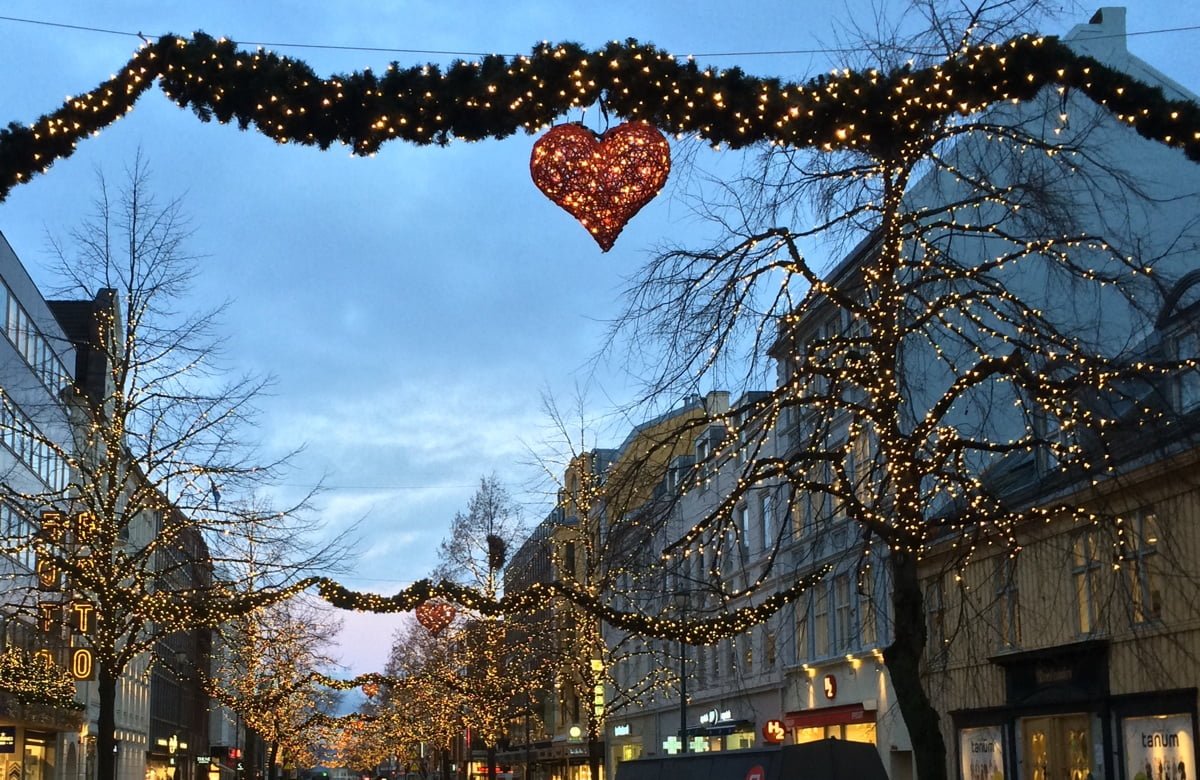 I'd like to take this opportunity to say TUSEN HJERTLIG TAKK to all the regular readers of both my blog and the Norway Weekly newsletter. It's been a great year.
What do I have planned for 2015? Stay tuned to find out!