I've written elsewhere before about the future of print guidebooks vs apps, but now I'm actively writing a print guidebook perhaps it's time to take a closer look. I'll start with Stay.com, a startup based right here in Norway but with clear global ambitions.
The travel app is a free download from the iOS AppStore and Google Play. On opening the app you're presented with a list of cities ready to browse. The list is extensive but not exhaustive. Oslo, Bergen and Stavanger are the only Norwegian destinations, but those heading to Spain can choose from Barcelona, Madrid, Malaga, Alicante, Granada, Valencia, Seville and Benidorm, plus guides to the islands of Tenerife, Gran Canaria, Fuerteventura, Lanzarote and Mallorca. Phew!
Explore a city your way
Once you open up a city, the blank guide can be populated in one of two ways. You can be inspired by a curated list of sights, sounds and tastes from local experts, or explore the city to build your personal guide.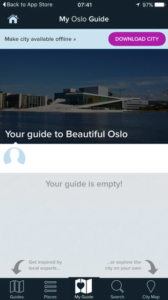 Having lived in Oslo for two years I was keen to see who their local experts were, especially as I'm currently writing the Oslo chapter for Moon Norway. Had I missed anything?
Towards the top of the list were coffee guru Tim Wendelboe's "Guide to Coffee in Oslo" and somewhat surprisingly a friend of mine, British baker Dave Tippet with his "Sweet Treats in Oslo" tour, two people I would definitely listen to on their respective topics. We were off to a good start!
Satisfying my sweet tooth
Scanning Dave's list of recommendations, I noted a few places I'm already a fan of such as Fuglen, Cafe Laundromat and Liebling, plus his recommendations for the best cafes in Oslo. This must be a real challenge for visitors as there's a bakery or cafe on practically every corner. Each recommended venue has its own listing page with a review by the person or people who recommended it, plus other users of the app. Opening hours and contact information are listed along with a map.
To start creating a personalised guide, you need to create an account at this stage or you can just login with Facebook. Tap "I've been here!" to review the venue or "add photo" to, well, um, add a photo. Once you've curated your own guide, you can view it in list form or on a map. Now, the coolest feature of the whole app, you can then download your guide to your phone, which includes the mapping functionality. No more obscene data charges!
Of course, you are reliant on information (opening hours, contact info, location) being correct in the app, but the crowdsourced nature of the app should ensure that this stays accurate over time. That's a key element to the success of this app. The more people that actively use it, the less chance the biassed opinion of one person (a restaurant owner?) will have of unfairly influencing a traveller.
You are also free to allow others to collaborate on your guide (perhaps a company guide to their own neighbourhood?) and make your guide public or private.
As I writer, I love taking a good guidebook on a trip with me but not because of the listings. I really enjoy reading the history, culture and society sections, which helps to place the listings of sights and food etc in context. However, the functionality of Stay.com enhances the experience of finding bars and places to eat that you are most likely to appreciate. It wouldn't surprise me at all if one of the major travel publishers swoops in for Stay.com over the coming years to enhance the information in their own printed guidebooks.
I'm heading to Tenerife later this year and even though I've been several times before, I'll definitely be creating a Stay.com guide before I travel to test drive the app "on the road."
Will you?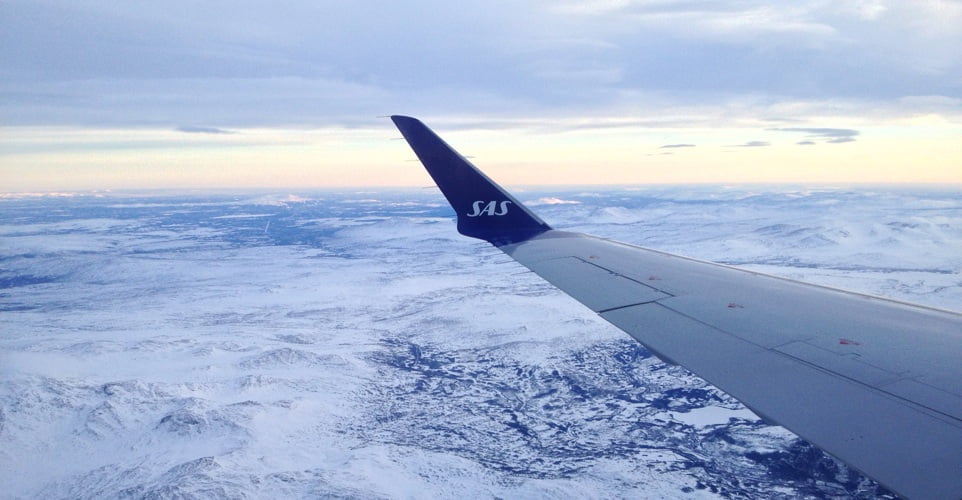 —
This post was sponsored by Stay.com but was editorially independent.