Following a breakdown in the original sale process, this rare island property returns to the market.
The 146-acre island 'Sakrisøya' on the Helgeland coast of Norway is once again for sale after 'rogue buyers' pulled out of the purchase process. The island was first put up for sale in April, and is now available again.
Island dream for under 2 million
The isolated property is far from people and includes a 90-square-metre house, its own pier and floating dock. It is listed for the same price as before, 1,950,000 kroner. At the time of writing, that works out to be around $230,000 US Dollars, or €200,000 Euro.
Read more: Buying a house in Norway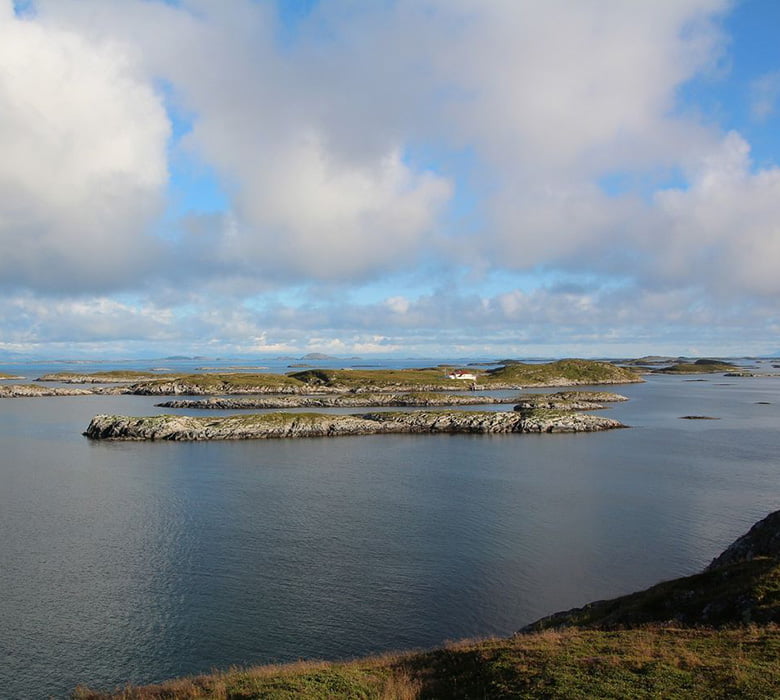 Location, location, location
The views from the island are outstanding, and include the famous Seven Sisters (de Syv Søstre) mountain range. The isolation could be a problem for some, however.
To see the property, you'll have to travel 18 nautical miles with self-organised boat transport. At a speed of 20 knots, the trip from Sandnessjøen takes about one hour.
Despite the remote location, the house is reasonably self-sufficient. It has its own power supply from a wind turbine and solar cell installation. The ad listing says the property and surrounding area is an 'eldorado' with opportunities for hunting, kayaking, diving, fishing and other activities.
The property
The sale consists of the 5-room house, main island, and several smaller islands and islets at a total of 146 acres.
The listing says the house has been completely restored with new cladding, windows, bathroom, kitchen, insulation and terrace. However, some interior work is needed to bring the house up to a "beautiful" standard. This includes the entrance and wood-fired sauna in the annex. The pipework in the main building also needs to be replaced.
The property has been restored with a view to possible commercial use, which can be discussed with serious buyers.
Serious buyers only
Current owner Sven Roger Nordberg, who is selling the property himself, told e24 that he wants only buyers with serious intent to make content.
"There have been two buyers who have said that they will have the island, and they have not been able to obtain the right financing. This time I will not say yes before there is a financial certificate."
Banks commonly issue such certificates during the house purchase process to show that a buyer has access to a pre-approved amount for a housing loan.
A quick sale hoped for
Despite the breakdown in the original sale, Nordberg doesn't expect the island property to be on the market for long.
He has already contacted those who previously showed an interest. Several of those were interested after he had already signed the original deal. Serious bidders will be invited to a private showing at the end of July.