Trondheim's main tourism centre has had a long-overdue makeover.
The old centre on Torget was small, cramped, and not well advertised. The new premises on Nordre gate is light, airy, and somewhere you actually want to spend some time. Its highly visible position on one of Trondheim's main shopping streets is closer to the train station and importantly the cruise ship port. Many of Trondheim's visitors are day-trippers from ships, and this location is an ideal first port of call.
Unusually for a tourism office, it's located on the second floor above a TGI Fridays and a sandwich shop, but this is actually a benefit. An inviting entrance with escalators leads up to the centre with floor-to-ceiling windows, ideal for eye-catching displays.
Inside, the centre is split in two. To the right you'll find a set of touch-screen displays offering information, offers, and an interactive map in both English and Norwegian. Those of you used to swiping and pinching Google Maps on tablets and phones will feel right at home! The system also allows you to email yourself information you select.
I'm told this is very much "phase 1" of the interactive elements, and future developments will be directed by visitor feedback. It's a great start!
The other side of the centre is devoted to products from around Trøndelag, as the centre doubles as the home of the wider Central Norway region.
So in addition to the usual troll fridge magnets and Norwegian flag scarves, you're able to buy the truly delicious butter from Røros, handcrafted soap from the nuns of Tautra, felt mats from local producer Tuva Tøv, and of course, a Trondheim Monopoly set. A tourism centre as it should be!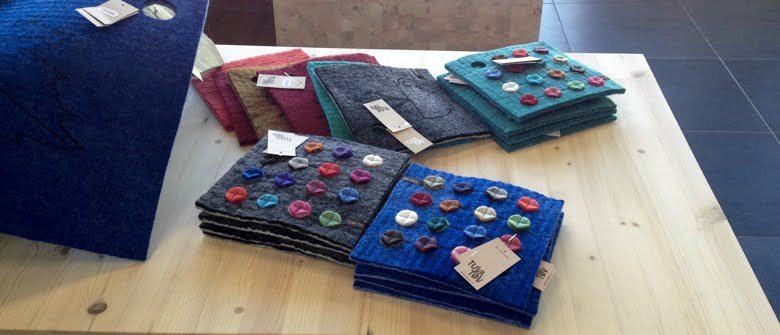 If you visit Trondheim any time soon, be sure to call in to Nordre gate 11 and say hello.