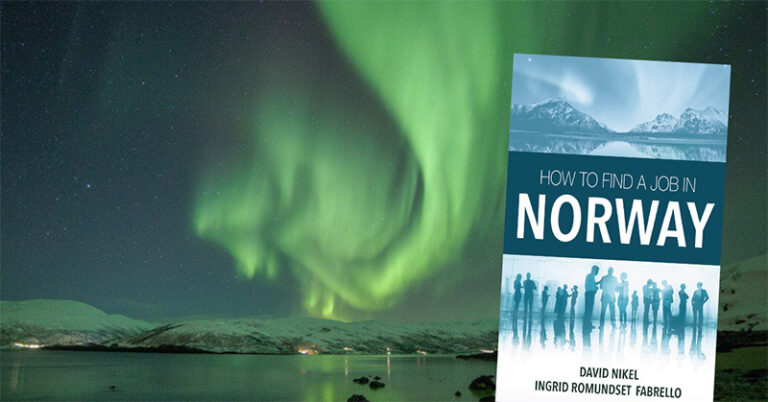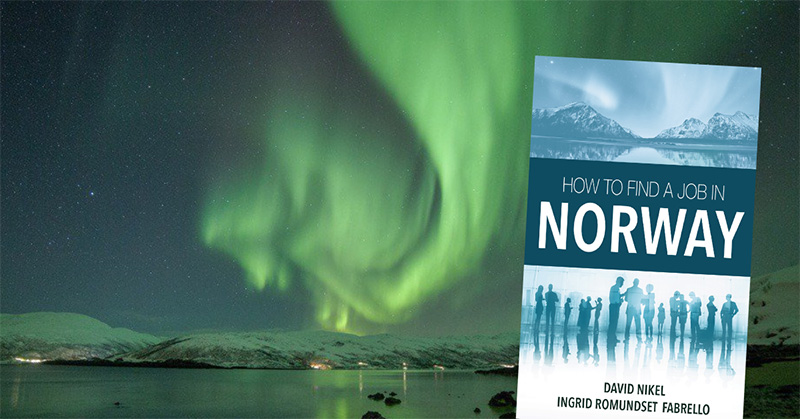 In this Life in Norway publication, learn a proven process for landing your dream job in Norway.
Landing a job in Norway is the most difficult hurdle to overcome as a newcomer to the country. Even the most experienced expat has to compete against a highly educated workforce with near-native English language ability.
But there is a way through!
By following a proven strategy, this book will help you to:
Understand the job market in Norway
Find the job vacancies best suited for you
Discover what Norwegians are looking for in an employee
Succeed with the job interview by knowing exactly what to expect
Avoid the most common mistakes made by foreigners
Buy the eBook:
Buy the Paperback:
---
Who we are & why we can help you
Norwegian employment and recruitment expert Ingrid Romundset Fabrello has years of experience leading workshops and one-on-one consulting to help English-speaking foreigners in Norway land a job.
She shares her expertise and very best advice from helping a diverse range of foreigners into the Norwegian job market.
Her co-author David Nikel has spent seven years running this very website for foreigners in Norway, and has been through the recruitment process himself several times.
He receives questions and hears stories from his fellow expats on a daily basis, so understands exactly what the challenges are.
The challenges we cover in the book include:
The Norwegian job market
You'll learn about:
Working conditions in Norway
The top industry sectors in Norway
The country's biggest employers
Working for startups and small businesses
Working for the public sector
The job search
We'll answer these key questions:
Can I find a job from outside the country?
Where are job vacancies advertised?
Do I need Norwegian language skills?
The application process
Once you've found the ideal job opportunity, we move on to the application process. We reveal all the secrets that Ingrid used to charge hundreds of dollars to reveal on a one-to-one basis.
You'll learn about:
How to structure your CV and application
How to prepare for the job interview
What to expect at the job interview
If and when to follow up
How to talk about money
Of course, we can't guarantee you'll get a job by buying this guide. But we can say you'll be giving yourself the very best opportunity.
Whether you're a single professional dreaming of a new life in Norway, or a trailing spouse looking to fill your days, How to Find a Job in Norway will help you hit your employment goal.
Buy the eBook:
Buy the Paperback:
---
Frequently Asked Questions
Is the book available from other retailers?
At the moment, we have published the book on Amazon, Kobo, Apple Books, and Nook. More bookstores will be coming!
Will there be a paperback?
Yes, but producing a paperback takes a bit more work and a lot more time. We want to get the book into the hands of as many people as possible, as soon as possible, so we have decided to launch the eBook version first.
Will I get a job?
The book is based on an in-person training program that's worked for many newcomers to Norway over the years, several of whom are quoted in the book.
While we of course can't promise you a job, we'll give you a detailed strategy specifically designed for English-speakers in Norway.
Can I help promote the book?
That would be awesome! Simply sending a link to this page to any of your friends and family moving to or thinking of moving to Norway is the best thing you could do. You could also pin the book cover on Pinterest.