Travelling to Norway without a suitable travel insurance policy is just not worth the risk. Here's what you need to know about travel insurance along with our recommendations.
No-one wants to think about the potential for things going wrong on vacation. But purchasing travel insurance before your trip is an essential step for anyone planning a trip to Norway.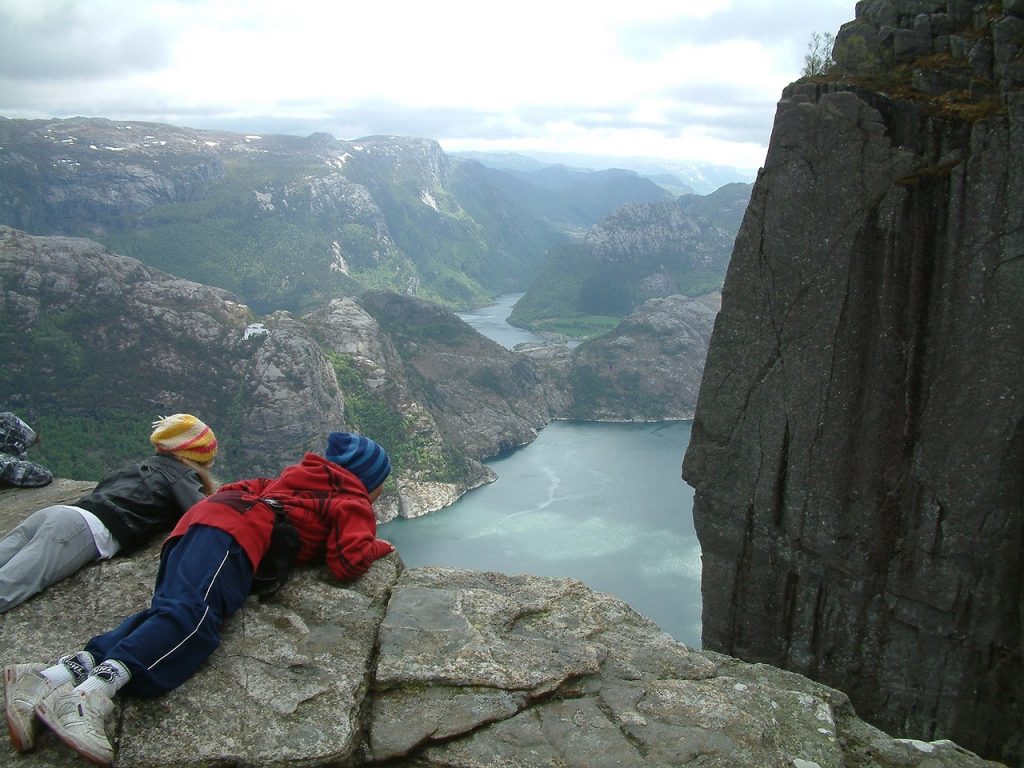 As with other forms of insurance, travel insurance makes sense if you want to protect the amount of money you've laid out for your vacation. But it's about much more than money.
Falling seriously ill on vacation or having your plans changed due to circumstances beyond your control can be extremely stressful. Travel insurance offers peace of mind and some very practical benefits should things go wrong.
Our recommended travel insurance: We recommend World Nomads for frequent world travellers and SafetyWing for digital nomads.
However, not all policies are the same. Many offer varying levels of cover and excess payments, while some cover specific geographic areas. You can also choose to purchase a one-off policy for a single trip. But if you take more than one international trip per year, an annual policy is a wise investment.
Why take out travel insurance?
Medical Emergencies: While Norway has a good healthcare system, medical expenses can be very expensive, especially for tourists who don't have access to the national healthcare system. If you get injured or become seriously ill while traveling in Norway, travel insurance can cover the cost of medical treatment, hospitalization, and repatriation if necessary.
Trip Cancellation or Interruption: Travel insurance can protect you if unforeseen circumstances force you to cancel or interrupt your trip to Norway. This can include events such as illness, injury, or death of a family member, natural disasters, or strikes.
Lost or Stolen Belongings: Theft is rare in Norway, but it can happen. If your luggage or personal belongings are lost, damaged, or stolen during your trip, travel insurance can cover the cost of replacing them.
Travel Delays: Weather conditions or other unexpected events can sometimes cause travel delays or cancellations. Travel insurance can help cover the cost of additional expenses such as accommodation, meals, and transportation if you are delayed for a significant amount of time.
We recommend both World Nomads and SafetyWing. Here's what you need to know about both options.
Travel Insurance from SafetyWing
Many ordinary travel insurance policies aren't suitable for people who travel extensively. They can place limits on the number of days travelling over a year or in a single trip.
SafetyWing is different. It offers the world's first international travel medical insurance developed to meet the needs of entrepreneurs and remote workers travelling or living abroad, worldwide. It includes travel and travel medical cover:
Travel medical: Access a qualified global network of hospitals and doctors for unexpected medical problems and accidents. This includes coverage for doctors, hospitals, and emergency medical evacuation.
Travel: Includes coverage for travel delay, lost checked luggage, emergency response and natural disasters, and personal liability.
You can sign up for SafetyWing's nomad insurance even if your journey has already started, or plan ahead by selecting a future start date. You pay monthly, and policies are automatically extended every 28 days until you pick an end date, so you can be flexible.
After being abroad for 90 days, you keep your medical coverage for 30 days in your home country if something happens while you're there (15 days in the US).
Travel Insurance from World Nomads
World Nomads has been offering global travel insurance policies aimed at frequent travellers for many years.
Designed for adventurous travellers with cover for overseas medical, evacuation, baggage and a range of adventure sports and activities, World Nomads travel insurance is available to people from over 150 countries.
From skiing and snowboarding in New Zealand to whitewater rafting in Colorado, World Nomads covers a range of adventure activities, giving you peace of mind to get the most from your travels.
Change of plans are no problem. You can extend your policy or claim online while you are still away. You can even buy a World Nomads policy if you're already travelling.
Our recommended travel insurance: We recommend World Nomads for frequent world travellers and SafetyWing for digital nomads.