Discover more about Norway with our range of books and eBooks.
Life in Norway founder and editor David Nikel has written several books about Norway over the years.
From a travel guidebook aimed at first-time visitors to a helping hand finding a job, we present the must-read books about life in Norway. Enjoy!
---
How to Find a Job in Norway
Landing a job in Norway is the most difficult hurdle to overcome as a newcomer to the country. Even the most experienced expat has to compete against a highly educated workforce with near-native English language ability. But there is a way through! Click here to read more.
---
Moon Norway
Your ultimate travel companion
Travel writer and Trondheim resident David Nikel shares his expert perspective on Norway's best, guiding you on a memorable and unique experience around this very special corner of Scandinavia.
Whether you're hoping to see the famed northern lights, explore Norway's dramatic fjords and mountains, or visit its beautiful and historical cities, Moon Norway has recommendations for every traveler. Read more about Moon Norway, or order now:
Book Depository Amazon Barnes & Noble Indigo (CA) Norli (NOR)
---
Moon Oslo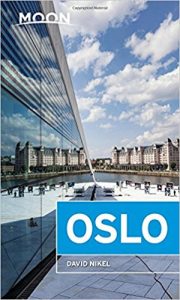 Your guide to the capital
One of Europe's fastest growing cities, Oslo offers visitors a perfect mixture of art, culture, and wilderness. Discover Norway's vibrant capital with Moon Oslo.
With Moon Oslo's practical tips, myriad activities, and an insider's view on the best things to do and see, you can plan your trip your way.
Read more about Moon Oslo, or order now:
Book Depository Amazon Barnes & Noble Indigo (CA)
---
eBook: How to see the Northern Lights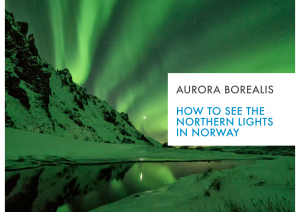 Thousands of people from all over the world travel to Norway every year with the hope of seeing the magical aurora borealis.
But when is the best time to go? And where gives you the best chance? What should you pack? Don't waste time and money chasing the northern lights without knowing these secrets!
---
eBook: Explore the Geirangerfjord
Join me on a trip to Norway's most famous fjord with this exclusive photo eBook, designed to look great on tablets and smartphones.
Whether you use this eBook as a guide for independent travel, a useful accompaniment to a cruise stop, a memento from a trip you've already taken, or simply to transport yourself to Geiranger from the comfort of your lounge, it's my aim to inform and inspire.
---
eBook: 17th of May in Trondheim
Learn about Norway's most celebrated day with this exclusive PDF e-book, designed to look great on tablets and smartphones.
Come with us on a stroll through historic Trondheim and find out what syttende mai is really like!
---
Kindle Books