What's on in Bergen: The biggest festivals and events taking place throughout the year in Norway's second city.
Are you planning a trip to the west coast of Norway in 2021? I know from the emails we get here at Life in Norway that many of you are. There's plenty to see and do whenever you visit, but perhaps you want to experience something a little different?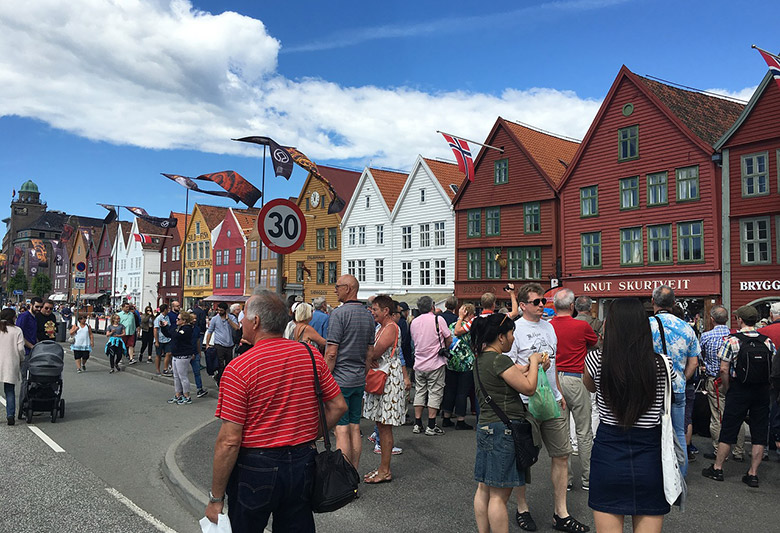 If you're starting or ending a Hurtigruten or fjord cruise in Bergen, then why not time your visit to coincide with a special event or music festival?
Interested? Then you're in the right place! That's because we keep our eyes on the major concerts, festivals and other big events in and around Bergen so you don't have to. Whether you're a local or planning to visit, check out this guide to make the most of your time. Don' forget to bookmark the page, as we'll keep it updated throughout the year.
Important note on events in Bergen
Of course, it won't have escaped your attention that public events are off the table right now, not just in Bergen but all around the world!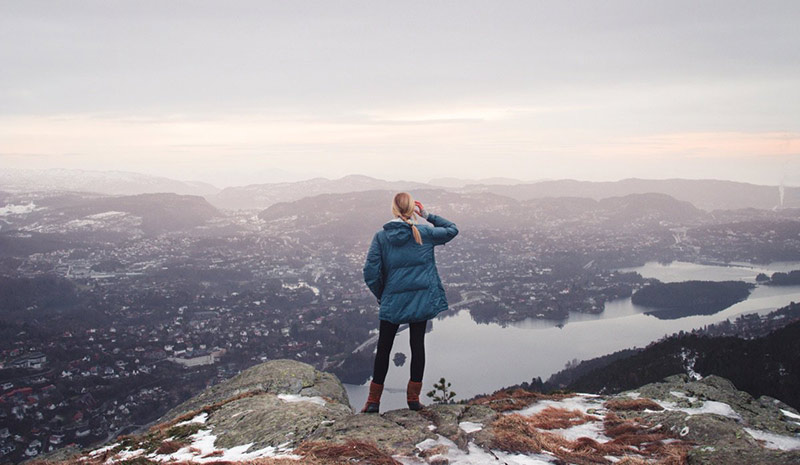 Coronavirus restrictions continue in Norway, although some events are slowly returning. However, with travel restrictions also still in place, many event organisers have taken the difficult decision to cancel their plans for 2021.
This means that at the time of writing, this page is NOT updated with the latest information. It's simply too difficult to keep track of everything.
We plan to overhaul this page with what's on in Bergen in 2022. In the meantime, we have left previous events in place to give you an idea of what to expect when you do eventually get to visit Bergen! With that in mind, read on…
Bergen Whisky & Beer Festival
31 January – 1 February: Hear experts from around the world share their knowledge at lectures and masterclasses, or simply try something you've never tasted before. Held over two days at Grieghallen. A two-day pass costs 675kr, which includes a tasting glass and thirty vouchers for "tastes."
Borealis
4 – 8 March: Borealis is a festival for contemporary music and experimental listening. Although sound and music are at the heart of Borealis, the festival also features talk, cinema, literature and visual arts events, as a way of expanding the conversation about music and its place in our lives. Early bird festival passes are available now at 875kr.
Read more: Fun Facts About Bergen, Norway
Bergen City Marathon
25 April: For the ninth year running, a marathon will be staged through Bergen's city streets. It's a great occasion for participants and spectators, with the start and finish line at the iconic Bryggen.
Thinking of taking part? It's not the flattest marathon route, but participants do get to enjoy views of the city from Fjellveien. Registration is open now. If a marathon is a bit much for you, there's various shorter distances available too.
Nordic Media Festival
6 – 8 May: Nordiske Mediedager is the most prominent and largest media-focused conference in the Nordic region. 1,800+ delegates attend from across the media world.
While the focus is on northern Europe, there's often speakers and attendees from the likes of Netflix and the New York Times. The festival ends with the prestigious Gullruten award show, the Norwegian equivalent of the Emmy Awards.
Norwegian Constitution Day
17 May: Join Bergen's locals to celebrate the biggest day in Norway on the city streets. Watch the parades throughout the morning and listen to the marching bands before fireworks round off the day an hour or so before midnight. Never attended a syttende mai before? To get an idea of what to expect, here is Norway's National Day in pictures.
Bergen International Festival
20 May – 3 June: The Nordic art community descends on Bergen for two weeks every year. This is the largest event of its kind in the region. The Bergen International Festival presents art in all its guises – music, theatre, dance, opera and visual art – at more than 150 individual events.
More than 40 events have already been programmed for the 2020 edition of the festival. They include Lazarus, a unique musical based on David Bowie's creative universe.
Read more: Bergen Travel Guide
Natt Jazz
22 – 30 May
The longest jazz festival in Northern Europe hosts concerts that blur the lines between jazz, rock, ethno and electronica. Artists already announced for 2020 include Ghost-Note, Jonas Alaska, Jaga Jazzist and Mathias Eick. Early bird passes are available now.
7-Mountain Hike
31 May: As the name suggests, the annual 7-mountain hike sees keen participants hike the seven mountains that surround Bergen. The whole day can be used to complete the 30km course which includes a total ascent of 2,200m.
Is that a bit much for you? I can't say I blame you! You could always try the 15km four-mountain hike instead. Alternatively, there's no shortage of great hiking opportunities in the city if you're visiting at another time.
Bergen Gay Pride
Early June: The Regnbuedagene festival offers political debates, art shows, concerts, youth-events, film screenings, a colourful parade and different social events throughout Norway's second city.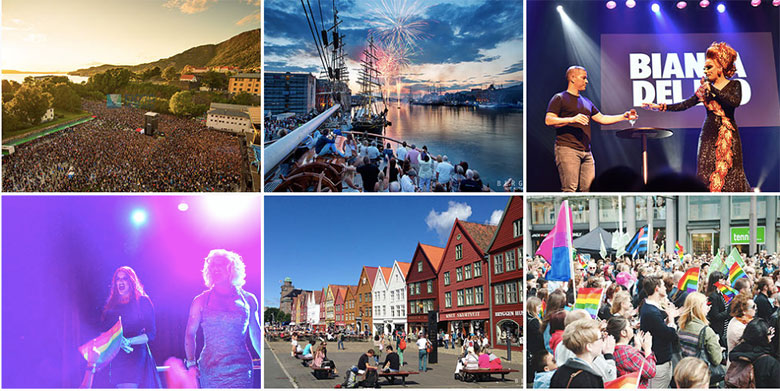 Bergen to Voss cycle race
6 June: The 'west Norway classic' is one of the country's best-known cycling events. It also happens to be one of the most scenic tours in Europe. Cyclists of all abilities take part in this unique annual event. The 170km route follows fjords and mountains from the coastline of Bergen to the ski and extreme sports resort of Voss.
Bergenfest
10 – 13 June: In recent years Bergenfest has firmly established itself as a modern music festival of both national and international interest. Day tickets or festival passes covering all four days are available now. Artists announced for 2020 include Robyn, the Specials, Lucinda Williams and Michael Kiwanuka.
Read more: Things to do in Bergen when it rains
Bergen Food Festival
28 – 30 August: Farm-based food businesses from the counties of Hordaland and Sogn & Fjordane promote their products to locals and visiting tourists alike in the bustling centre of Bergen. As an added bonus, there is an adjacent beer festival! Day passes to both cost 150kr, or just 100kr for one of them.
Mountain Race
25 – 26 September: Billing itself as the 'world's steepest race', Stoltzekleiven opp is not for the inexperienced. For forty years now Bergen's toughest and fittest competitors have taken part. The goal? To be the first to make it up the rough stone stairway from Fjellveien to Sandvikspilen.
Bergen International Film Festival
Late-Sept / Early-Oct: In 2020, BIFF will mark its 21st year of presenting films from around the globe to a local audience of cinema lovers. It has become one of the biggest and most important cinema events in Norway. Plans for the 2020 event are still to be confirmed.
Pepperkakebyen
December: Pepperkakebyen is one of the world's largest gingerbread towns, and it's right at the heart of Norway's second city. Kindergartens, schools, businesses and thousands of individuals have contributed to the annual event since its creation in 1991.
What can you expect? Bergen in sweet miniature, and a whole lot more! There's houses, trains, cars and ships made from real gingerbread. Of course, it goes without saying that there's plenty of opportunity to buy gingerbread too.
Did I miss anything? Let me know!
If you enjoyed this post, why not share it on Pinterest so that others can find it too? We've got just the pin for that: