Life in Norway is an online magazine focused on expat living and travel. It's written for foreigners living and working in Norway, and those considering moving here. The editor is David Nikel, a freelance journalist and entrepreneur originally from the UK.
---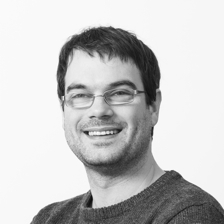 Hei! I'm David Nikel, editor of Life in Norway. Originally from the UK, I now live and work for myself in beautiful Trondheim, Norway.
Through this website I take you on a whirlwind tour of Norway. You'll see the sights I see and read my thoughts and observations on Norwegian life, along with my struggle to learn Norwegian. I'll also be exploring the wider Nordic region, including Sweden, Denmark and Finland.
Since starting this blog I've been featured in or written for National Geographic, Finnair's Blue Wings, SCAN Magazine, Startup Norway, Air Baltic's Baltic Outlook, Canada's Globe and Mail, the Norwegian American Weekly, and Arctic Startup.
I also work with Norwegian companies as a freelance journalist and English language communications consultant.
My story
I moved to Norway in 2011 almost by accident. As an IT contractor I was lucky enough to be offered several jobs abroad and I couldn't resist the pull of Scandinavia.
After a while, the same questions kept popping up:
"What is Norway really like?"
"What are Norwegians like?"
"Does everyone has blonde hair and blue eyes?"
"Is it really that expensive?"
And so, Life in Norway was born!
It began as a personal blog, but I soon realised I was attracting a wide audience of fellow expats and people from all around the world interested in Norway. The success of this blog was one reason for my decision to quit my job and launch a freelance career.
I aim to build this website into a comprehensive guide to everything you need to know to thrive in Norway. If you'd like to make a suggestion or write an article, I'll be delighted to hear from you. Let's talk!
The Best of Life in Norway
The trouble with blogs is some of the best content can disappear into the archives, never to be seen again. I did a quick count and realised something shocking… since starting Life in Norway back in April 2011, I've published over 300 posts! As much as I'd love it if you read all of those, I thought it would be useful to round-up what I consider to be the best posts, right here, to bring you up to speed.
Thanks… and enjoy
My story so far
My (old) life in Oslo
My (new) life in Trondheim
Exploring Norway
Understanding Norwegians and the lifestyle
Beyond Norway
---