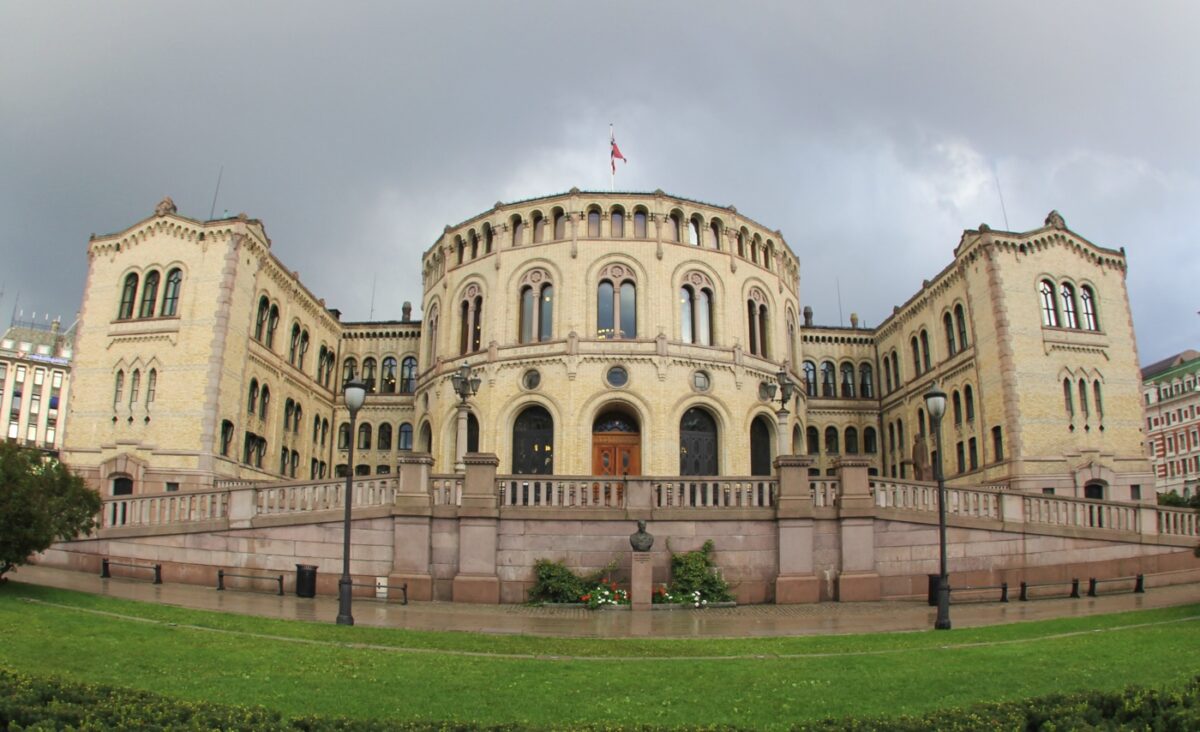 Learn about politics in Norway as you explore one of Oslo's finest civic buildings.
Escape the hustle and bustle of the busy shopping street Karl Johans gate and step inside one of Oslo's impressive civic buildings built in the 19th century.
Stortinget (The Norwegian Parliament) is the centre of political decision-making in Norway, and it's possible to visit the interior albeit only on selected days and via a guided tour.
In 1866 the Storting was constructed with the main chamber facing away from the old city, towards the Royal Palace and what would become the "new" Oslo.
The curved windowed room at the front of the Storting is actually the main chamber where MPs sit. Locating the chamber there was quite a political statement at the time and from inside the chamber looking out towards the Royal Palace, you really get a sense of what they were trying to achieve.
From the windows, you can clearly see the Royal Palace, National Theatre and various buildings belonging to the University of Oslo.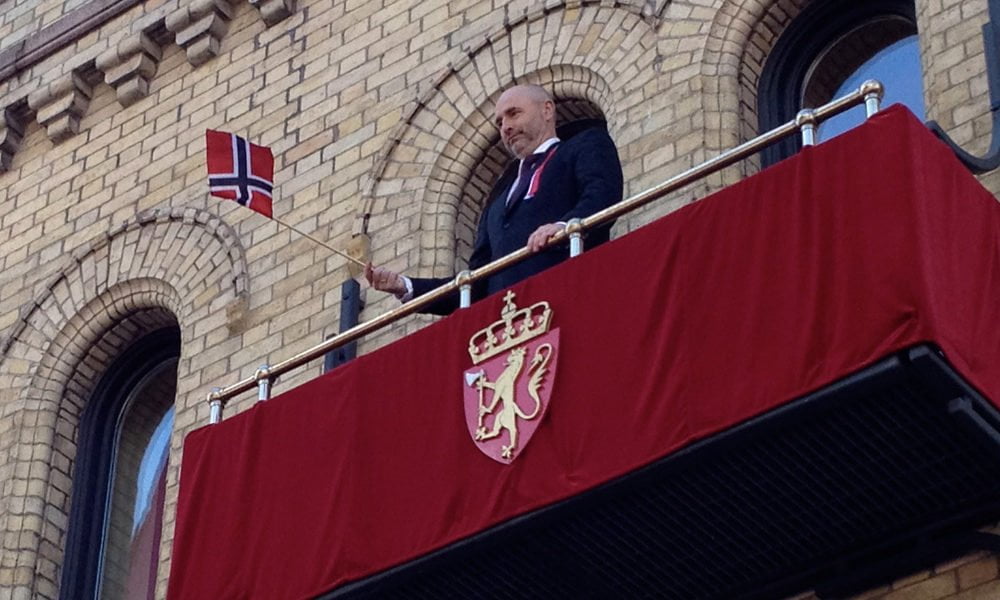 Without getting elected to Parliament, the only way to get inside the building is on a tour. Free one-hour guided tours are held in English ever Saturday morning at 11.30am on a first-come first-served basis, with weekday tours added during the high-season of July.
On the tour you'll learn about both the building and how politics works in Norway. You'll get to walk inside the main chamber and hear how debates are held and votes are cast. As you might expect if you know anything about the history of Scandinavia, there's plenty of good-natured humour about the Swedes and the Danes!
As the building is an active government facility, it's advisable to check the Stortinget website or the tourist information office (inside the Østbanehallen building next to Oslo Central Station) to confirm a tour is going ahead on your specific day of interest.
Bookings are not possible except for groups, so wait in line outside the rear entrance on Akersgata and as long there's not 30 people (the maximum allowable) in front of you, you'll be fine. It's best to leave bags in your hotel as you can expect airport-style security as you enter.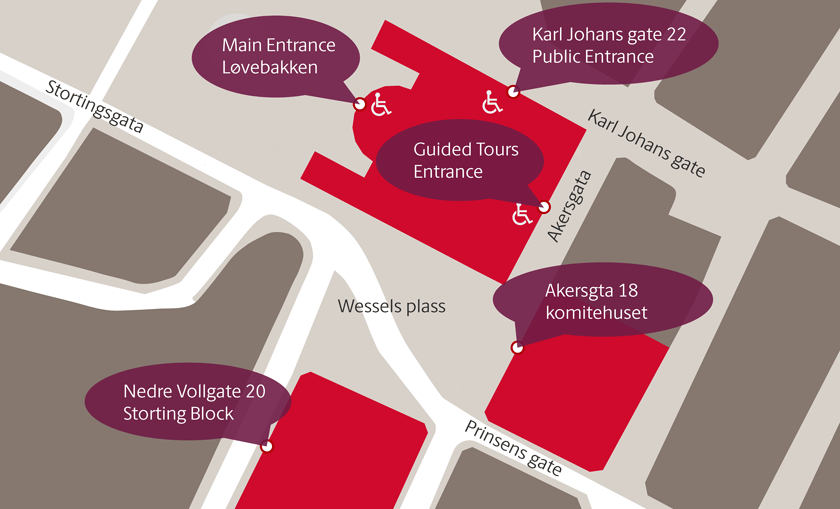 —
Map courtesy of Stortinget