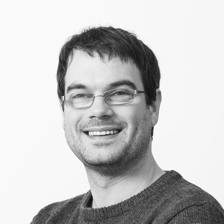 I'm David Nikel, founder and editor of the Life in Norway blog.
Originally from the UK, I now work for myself as a freelance journalist and consultant in beautiful Trondheim.
My aim for this publication is simple: to show you what it's really like to live and work in Norway. You'll see the sights we see, read our thoughts and observations on Norwegian life, follow along as we all try to learn Norwegian, and more. From time to time we spread our wings and cover stories from the wider Nordic region, including Sweden, Denmark and Finland.
In addition to editing and writing for this website, I've produced articles about Scandinavia for the Telegraph, National Geographic, Computer Weekly, Finnair's Blue Wings, SCAN Magazine, Startup Norway, Air Baltic's Baltic Outlook, the Norwegian American Weekly, and Arctic Startup. I've been featured in Canada's Globe and Mail, and interviewed live on BBC Scotland and Finnish radio.
See a list of media appearances
How it all began
I moved to Norway in 2011 almost by accident. As an IT contractor I was lucky enough to be offered several jobs abroad and I couldn't resist the lure of Scandinavia.
After a while, the same questions kept popping up:
"What is Norway really like?"
"What are Norwegians like?"
"Does everyone has blonde hair and blue eyes?"
"Is it really that expensive?"
And so, Life in Norway was born!
It started off as a simple personal blog. As more and more people became interested in my stories, thoughts and observations, I expanded the site to include several other voices. You won't find a more diverse collection of writers anywhere online! The success of this website was a contributing factor in me quitting my job to launch a freelance career.
If you'd like to make a suggestion or write an article, please do get in touch.