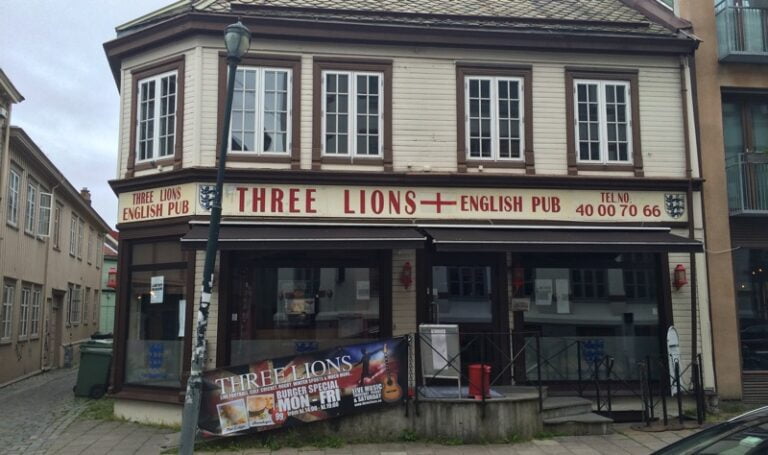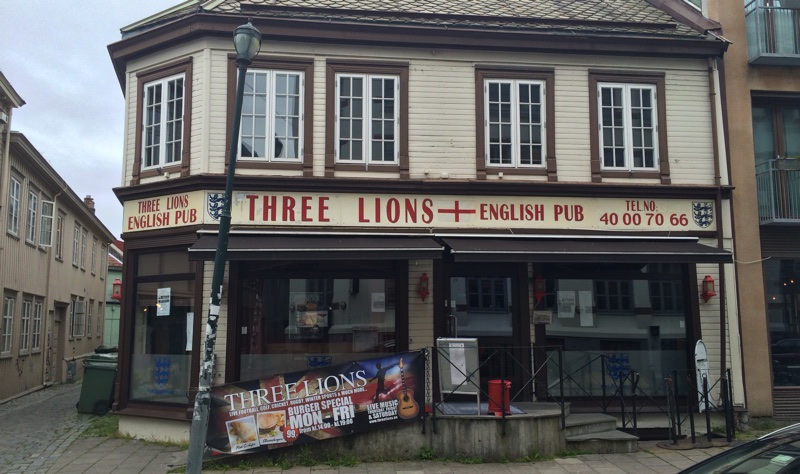 Even a town as small as Trondheim has room for an English pub.
Peterborough native Adrian Douglas (Dougie) runs the Three Lions pub in Trondheim. With only a few hundred Brits calling Trondheim their home, the pub has to do far more than just cater to expats. Despite positioning itself as a football pub, the Three Lions draws a variety of patrons.
"Our regulars are mostly Norwegians," says Douglas.
"Those expats who do come here treat it as their local, even if they live on the other side of town. We are also home to a lot of Norwegians who have studied or worked in Britain. They've experienced the atmosphere of an English pub and don't get the same feeling from a Norwegian bar."
The Norwegian government imposes high taxes on alcohol and also bans promotions, so you'll find no Happy Hour at the Three Lions. Dougie says the cost isn't so much of a problem.
"For our Norwegian crowd cost is irrelevant, you've grown up with high prices. If anything it puts expats off because you have to limit your time going out for meals and drinks. Another big problem for expats is the lack of local pubs in the suburbs of Trondheim, they just don't exist. You have to come into the city centre for a beer, and that creates a different relationship."
Q&A on running a pub in Trondheim
I'm an occasional visitor to the Three Lions, more for the burgers as I tend to watch football at home. On a recent visit I caught up with Dougie and he was kind enough to answer a few questions about living and working in Norway.
How did you get involved in the pub trade?
My story goes back to when I moved to Spain in 1989. I was one of those pilgrims who did the inter rail ticket. I went off with my best mate to France, northern Spain, Italy, Portugal. and we ended up in Fuengirola near Malaga. We were watching the Everton v Liverpool 1989 cup final and met a bunch of lads from Torremolinos.
They asked if we were interested in working in the town and as we had no ties we decided to give it a go and began working there in the summer and travelling in the winter. It wasn't financially viable for us long-term but then one of the guys offered us 50% in the business, so between 1993-97 I was running a pub in Spain.
In 1997 I met a Norwegian girl. We moved to England in 1998 but she wanted to come home to Trondheim to be closer to her family. I was 31 then, playing semi-pro football and working as an advertising salesman for a golf magazine. It was a great life but I chose to follow my love to Norway.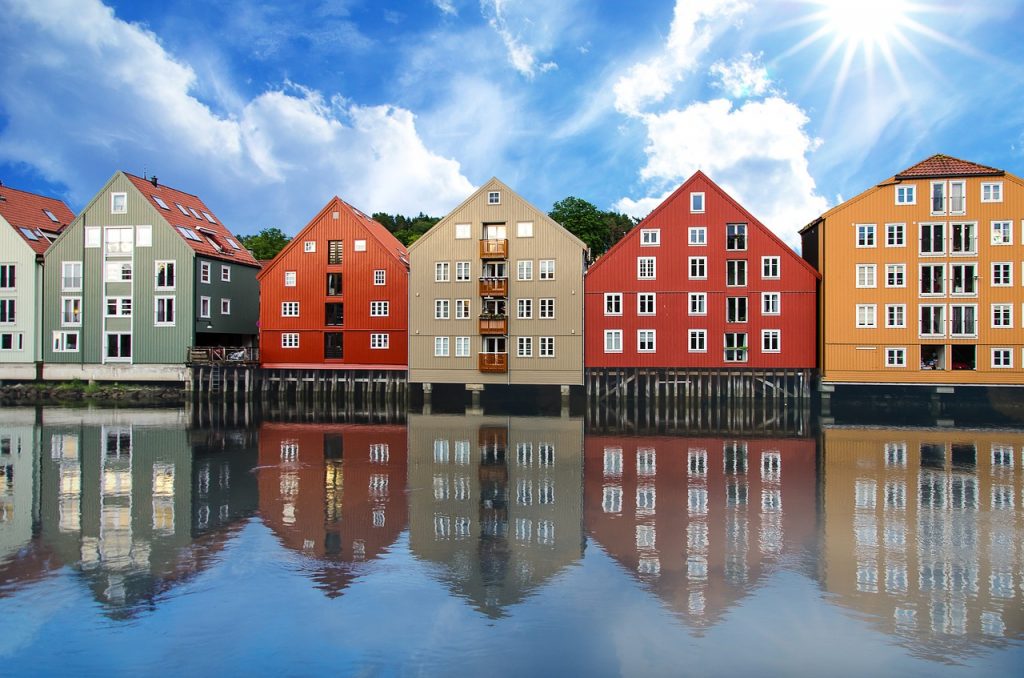 How did the Three Lions come to be?
In 1999, I started work at a piano club in the city. It was a very different place in 1999, there was nothing here for expats at all. If you didn't speak Norwegian you didn't stand a chance. I must've gone to the same places four or five times, but there was no work because I didn't speak Norwegian. It's not quite the same now.
Since then I worked in the Irish pub then became the manager of the Scottish pub Macbeth, then they asked me to move to Kings Cross at the top of Nordre gate. I was headhunted by the owners here ten years ago, by two Norwegian lads who are silent partners. It was a shell of a pub then, a very minimalistic student bar. A lot of the customers followed me from my previous pubs and that helped to get the atmosphere going. It did take time though. Atmosphere can't be paid for, you have to work at it over time.
What are the challenges of running a pub in Norway?
I set out with two niches in mind, football and the general "pub" feeling from England. After three or four years I started to realise there has to be more then one niche in a pub now.
There has to be live music, football, quizes, food, and so on. I don't think any pub can survive with just one thing. It's not like the old days when you could just open the doors and people come in. It's the same back in my home town of Peterborough.
Convincing Norwegians that you can come out for a social drink without overdoing it or staying all night is tough. A lot of younger Norwegians travel a lot, so they are used to the culture in Britain, Australia, and they have brought it home.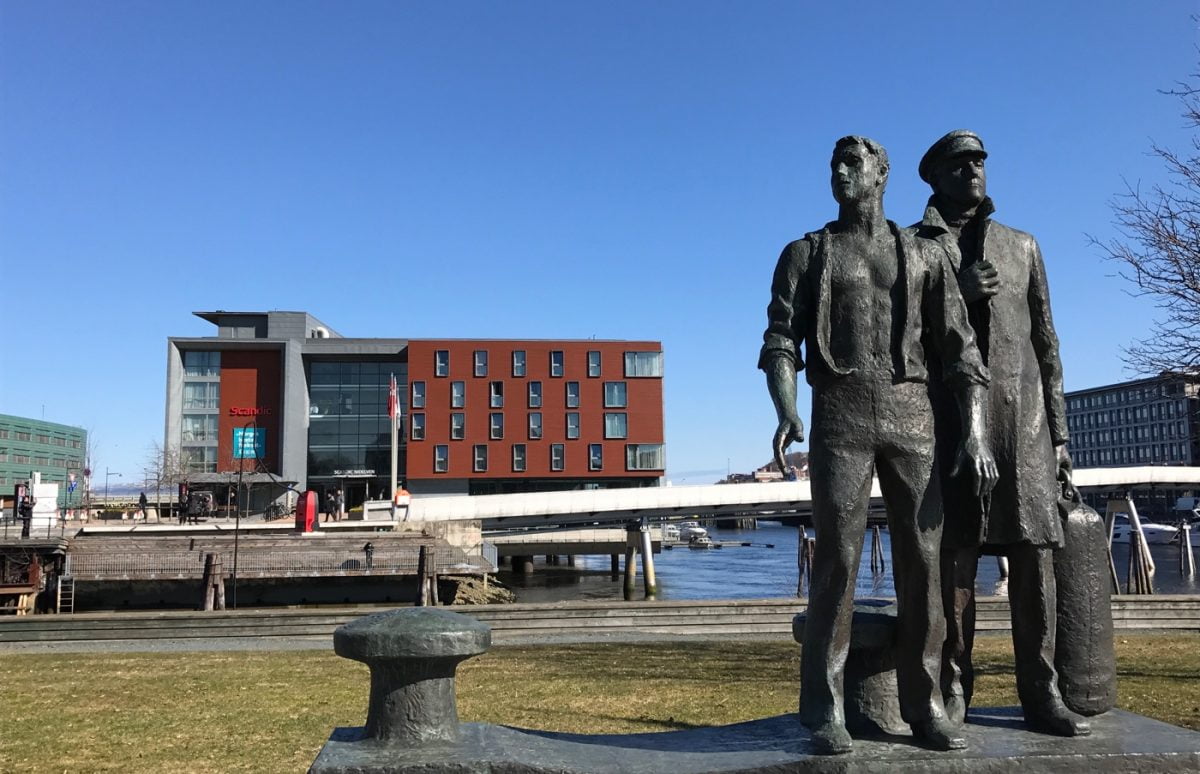 Is Trondheim home for you now?
Oh yes, absolutely 100%, but I have been here for fifteen years now! I have three beautiful kids and they're fully integrated into the Norwegian school system and I'm even coach of my oldest son's football team. They quite like having an English influence in their team!
Do you speak Norwegian?
Yes, but I'm not fluent. I was terrible to start with because I was working late-night in pubs and missing the courses in the morning. It got going when the kids were around 4 years old and started to get homework, things began to click. All in all it took six years for me to get to a decent standard.
The thing is, every Norwegian who comes into an English pub watching English football wants to speak English. That's the concept we're looking for. I employ people who aren't so good in Norwegian because it's not so crucial in this environment. I do think English people in general aren't so great at languages.
What's funny is people think I don't understand Norwegian now in the pub. I listen to conversations right in front of me and surprise people when I respond!
You now also run the cafe at Byneset Golf Club in Trondheim, can you tell me a bit about that?
It's the same concept as the pub really. We provide a service-focused cafe with quick food because of the environment. People are keen to get out on the course, or home to their families. We've given it an English golf club feel.
We have a lot of retired people up there who are nice folk and of course that's improved my Norwegian because they don't speak so much English as the younger generation.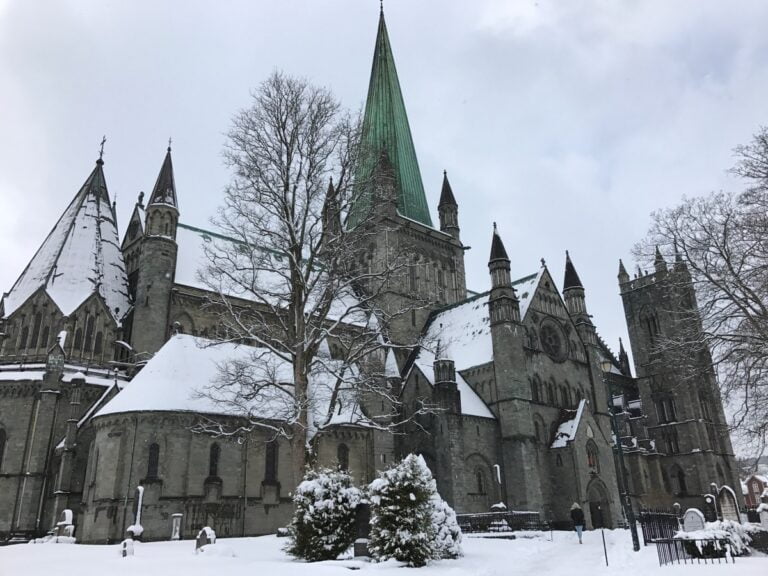 What do you miss most about UK?
Although Trondheim is my home, I do go back to the UK about four times a year and my parents come over twice a year too. I do miss the day to day banter with a lot of English people even though I get it to a certain extent here.
What would you say to a Brit with a dream of running a pub overseas?
Absolutely do your market research. I lived in Spain for nine years and saw so many people lose a lot of money. If you're gonna invest the rest of your life into something as big as that then spend the time looking for the right place and the right people.
Also, be sure you are the right person to run a pub. It's a 24/7 way of life. You can't get someone else in, you have to be an owner-manager because the markups aren't big enough. We don't make a fortune here but it provides a steady wage.
Did you enjoy this interview? If so, why not share it on Pinterest? We've got just the pin for you: