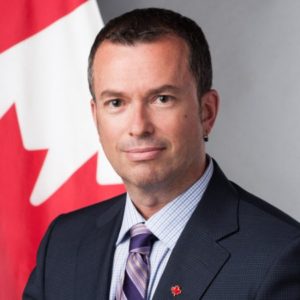 Ambassadors and consulates conjure up images of a secretive world of closed-door meetings in lavish houses. So when Artur Wilczynski, the new Canadian Ambassador to Norway, started his job with an open and honest sharing of information on Twitter and YouTube, it naturally piqued my interest.
He was born in Poland, grew up in Montreal and spent most of his professional career in Ottawa. Artur now lives in Oslo and works as the representative of Canada in Norway and serves the few thousand Canadians living and working in Norway. He spoke to me about the role, his views on Canadian-Norwegian relations and his use of social media.
Good discussion with @trondhell about Canada-Norway relations and cooperation. Looking forward to working together. pic.twitter.com/ub2YwAz5ZJ

— Artur Wilczynski (@Arturmaks) January 7, 2015
What exactly is the role of an Ambassador?
It's a very good question and you're not the first person to ask me that! There's both a formal and informal role. On the formal side, it's about providing services to Canadians – whether businesses or individuals – so they can access their Government in a foreign country. Consular services include passport services and responding to questions about citizenship. It's also about the relationship between the two Governments, making sure there are smooth communications, working through any issues that need to be resolved. I am a formal spokesperson for the Government of Canada to the Government of Norway.
On the informal side I am a facilitator to make connections between Canadian and Norwegian businesses, promoting trade and people-to-people connections and explaining to as many Norwegians as possible what Canada is all about, and what we can offer.
How have you found the role so far?
It's been great! Everyone has been so welcoming, but it's only been a few weeks since I arrived and I only presented my credentials (another formal part of the role!) to the King on 11th December. I've already travelled to Trondheim and I'm travelling to Tromsø this week for Arctic Frontiers. A big part go the work between Canada and Norway is of course Arctic issues, so I hope to get around the country as much as possible.
How did you become the Ambassador and is this something you've always wanted to do?
It's my first posting abroad and something I've wanted to do for a long time now. I've been interested in global relations for many years and my career has always been internationally focused. My masters degree is in international affairs with a focus on counter-terrorism, and I also worked as Director General of International Relations at the Department of Public Safety.
I remember in high school when I travelled internationally for the first time I thought "this is very cool!" I've always had an international outlook and the opportunity to serve my country overseas is great. In Canada the process of assigning ambassadorial assignments is complicated, it's about finding the right person for the right country.
Norway is a great fit for us. I am here with my husband, which was one of issues in where I could be posted. It's a NATO partner and dealing with security issues is part of my background, so there's a lot of shared interests relevant to me. But the process is complicated and entirely at the Government's discretion.
I was humbled and honored to be asked to represent Canada here in Norway.
How does Norway compare with Canada?
The climate springs instantly to mind, but so do the icons. I saw more moose motifs here in Oslo than i ever did back home!
We're both northern countries and we have comparatively large geographies, with small populations spread across that large area. Both are very engaged and active in the outdoors, are active winter sports nations and of course we usually compete for the top of the podium at the Winter Olympics!
Economic issues bind us together too, with important petroleum sectors and an informal, egalitarian people. I feel very comfortable here in Oslo and already feel like I'm in home.
An important public policy question is how we deal with diversity. Promoting equality and fairness is something we both agree with.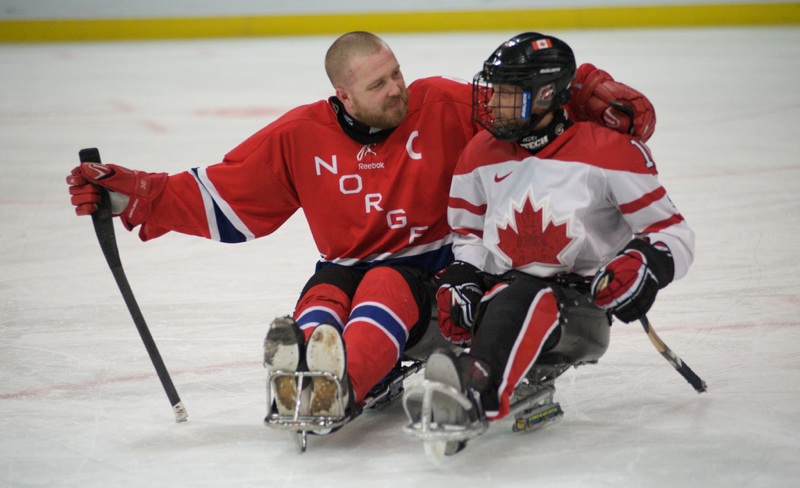 What happens to both countries when the oil runs out?
Both Canada and Norway are modern western pluralistic economies. While natural resources are an important part of our eocomies, it's not as big a proportion of GDP as you might think. In Canada we are heavily invested in manufacturing and the service industry. Canada has an interesting dynamic, some parts like Alberta and Newfoundland are closely linked to oil extraction, but others are more economically diverse. Some economic analysis shows as oil prices drop, manufacturing grows. The extraction industry will continue to be an important part of both economies, but alongside other sectors such as services, manufacturing, culture, tourism, health and more.
Is your interest in using social media personal or Government guidelines?
A little bit of both. The Government of Canada encourage diplomats to be active on social media to reach out to as broad an audience as possible, but the extent to which we do that and the content is very much up to us. My Twitter account is a personal account and not representative of the Canadian Government, but of course I'm accountable for what I put out there.
Are there any security issues for diplomats using social media?
Ironically enough I was the departmental security officer for the Ministry of Foreign Affairs. Security in some parts of the world is an issue, so you have to understand that people will know where you are. You have to weigh the benefits against the risk of something happening. I compare Oslo with Ottawa as they are very safe cities, but i recognise that all western diplomats are of interest to people and we have to be aware of the risks. I think the rewards of engaging on social media, especially with Norwegians, outweighs any possible risks.
Are you learning Norwegian?
i am! I have På Vei right here. I've only had three lessons so far, so I can say God dag and Jeg heter Artur. This will be my 5th language so I'm sure I'll get there!
Do you have a New Year message for Canadians in Norway?
I just want to tell the Canadians that I am here and I am so excited to meet them as and when I visit different parts of the country, or virtually if they want to connect through LinkedIn, Twitter or Instagram. I'm keen to get to know all the Canadians that are living here, working here or visiting.
—
Photo credits: Ann Kathrin Hanestad, John Biehler