Bear Island is a classic tale of adventure on a mysterious Arctic island, from the acclaimed master of action and suspense.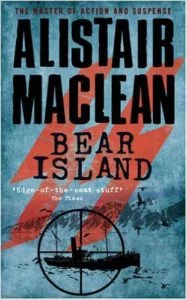 A converted fishing trawler carries a production crew across the Barents Sea for some on-location filming, but the script is kept a secret, known only to the producer and screenwriter.
On the way to the remote Arctic island, members of the crew begin to die under mysterious circumstances. It seems that nearly everyone in the crew had secrets and were not who they claimed to be.
The story is told through the voice of the on-board doctor, and his efforts to unravel the truth become ever more complicated as the ship reaches Bear Island.
Bear Island is written in first-person, written with the ubiquitous dry wit found in MacLean's other novels. A gripping and entertaining read.