The supermarket is just one option for getting berries in Norway.
Summer is sadly approaching its end, but of course I still have my fingers crossed for a heatwave in September. The days are undeniably getting shorter and the crowds are flocking back to the city once again.
As I am discovering, every season in Norway has its charm and this in-between summer and autumn period is not lacking either, for there is wonderment to be found.
In people's gardens, in the woods and fields around me – there is what I can only describe as a berry explosion!
Everywhere I look berries are sprouting from trees and bushes and even cracks in the pavement. All shades of red, purple and black are comandeering the green foilage and weighing the boughs of brambles, bushes and trees with loveliness.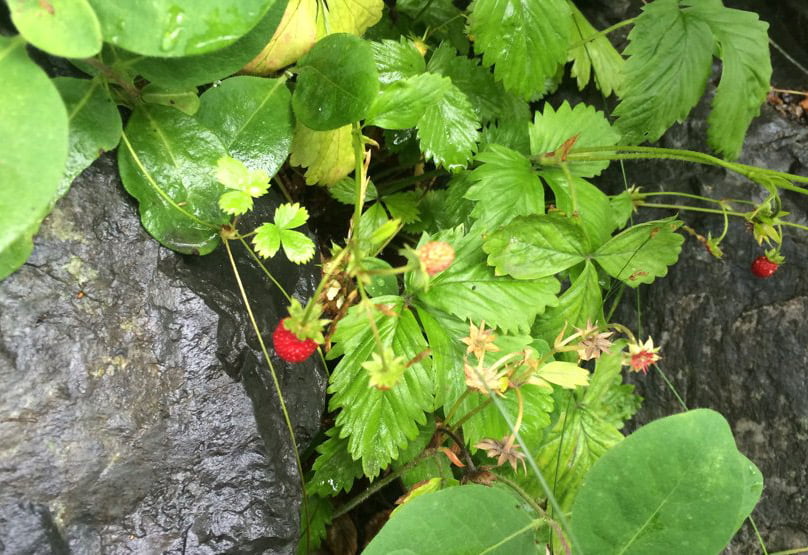 This explosion is music to my berry loving ears. I have a myriad of joyous moments that flicker through my mind when I think of berries. I remember strawberry picking with my family in England as a child – with red stained faces and hands.
We ended up eating more than we took away with us, as you do! I remember spotting blackberry brambles when playing at the cricket pitch in Hinckley and stopping to have a quick handful of berries in between our running around.
Also how could I forget those hours in school spent analysing Blackberry-Picking by Seamus Heaney. We revelled in the imagery and emotion of the poetry and missed the taste of those berries that were thousands of miles away from the heat of Cyprus.
Read more: Norwegian cloudberries
Now I find myself in the heartland of berries. Berry heaven! Who doesn't love a good berry, and even more so when you come upon them in the wild.
A few weeks ago on an afternoon stroll we came across a cluster of raspberry brambles. Tiny wild and sweet raspberries in abundance, so we spent the better part of an hour picking away and left with almost a kilo, if not more. Pure joy!
Not much fruit grows naturally in Norway becuase of the long winters, but berries, however, thrive. Blåbær or in English bilberries (i.e. arctic blueberries – like blueberries but smaller) are padding out the forest trails as we speak.
My neighbour's garden is full of raspberries and just a few sprigs have migrated to our side of the fence with enough berries for my porridge… thank you neighbour! The teeny tiny wild strawberries markajordbær are scrumptious too.
Better than a normal strawberry in my opinion, and a personal favourite. I have not spotted any blackberries yet but I am keeping my eyes peeled.
And these are just the berries I know and can identify. There are of course more: cranberries, redcurrants, blackcurrants, morello cherries to name a few are springing up all throughout August and September.
I am honing my berry skills at the moment – learning to spot the treasure from afar, attempting to identify my own secret spot, I am even debating buying my very own bærplukker (berry picker) – then there is no stopping me! I see a future of pancakes and jams and smoothies galore.
So my advice to all you berry lovers out there is get out for a walk, look high and low and head out armed with tubs and pots for that bounty!
—
Photo credits: regan76 & Eleni Simeou