Discovery's latest 'Marooned With Ed Stafford' episode (that aired in Norway on 24 August 2016 but may be aired later in other countries) was set in Bindal, the southernmost municipality in Nordland, Norway.
I've lived in Bindal for nearly 8 years now and I can recommend it as the perfect location for a weekend adventure for people living in nearby cities such as Trondheim and Steinkjer. This beautiful municipality is rich in local history and adventure possibilities to suit your budget. Bindal is part of the Trollfjell Geopark, which is hoping to become a UNESCO World Heritage Site in 2017.
Here are some activities to try:
Winter
Bindal has a population of less than 1,500 so excellent Northern Lights viewing locations away from city lights abound. The night sky needs to be clear and temperatures are usually cold so do all your preparations in advance. If you don't manage to see the Northern Lights, you most likely will still feel uplifted by the stars.
There are several cross-country ski tracks in Bindal including the lit tracks in Terråk, Åbygda and Kjella and up into some of the mountains. More information is available from Terråk Idrettslag, Åbygda Idrettslag, Kjella Idrettslag, Kula Idrettslag or Bindal kommune.
The Plahte Estate also offers cross-country skiing as well as ice fishing and guided tours in nature. Choose the right cabin and you could come back to a wood-heated sauna. Choose a different cabin and you could be given a ride on a snowmobile to get there.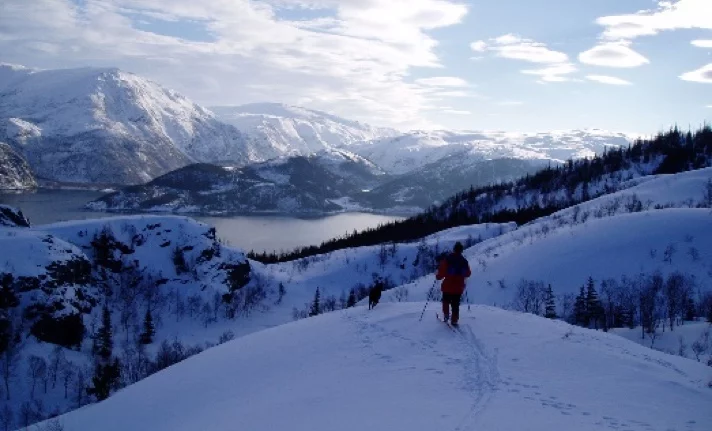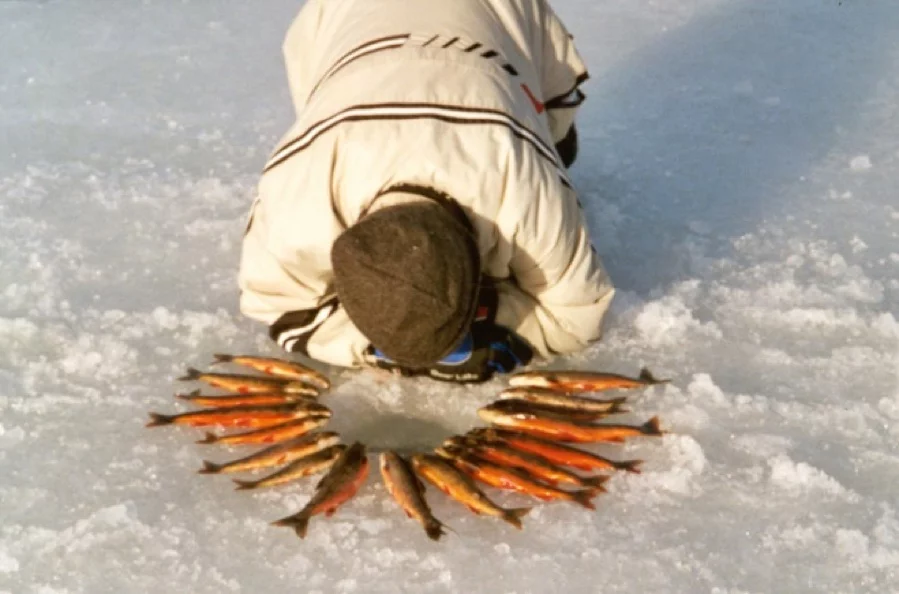 Spring
Elk and reindeer are often spotted in Bindal. I've found elk in the garden on several occasions and I still get very excited at every sighting. Åbygda is a beautiful place to go on a safari.
It wouldn't be uncommon to see these beautiful animals on the roads as well, so drive carefully and don't get too close.
We love making our way down to a beach by the fjord and easily occupy ourselves for an afternoon making beach art, skimming/skipping stones, fishing, paddling in our wellies, or making sandcastles. Remember a bucket and spade for the kids.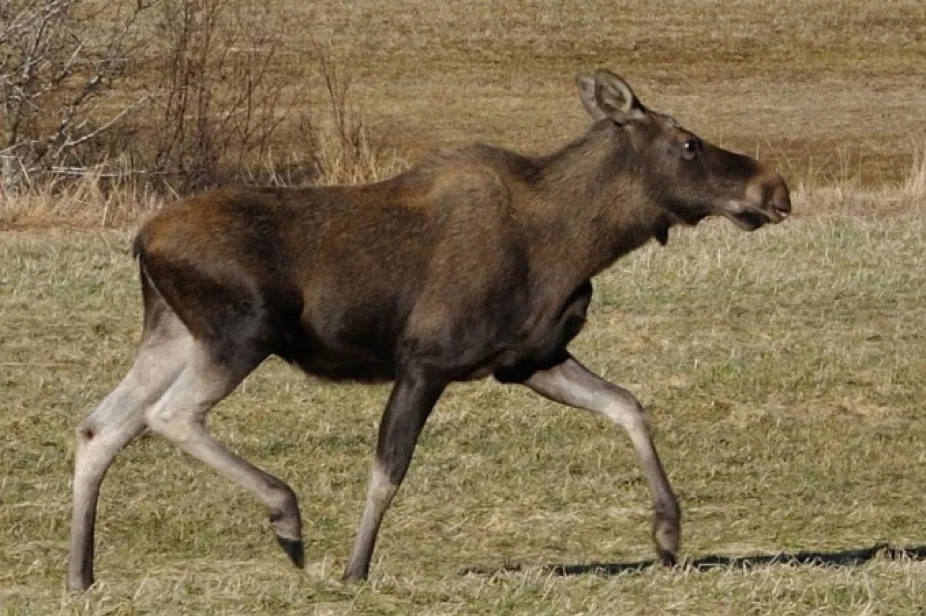 Summer
The boatbuilding tradition in Bindal is probably at least a thousand years old and is based on techniques from the Viking Age. In Bindal Museum you can learn about the 'færing', the four-oared boat, and on the last weekend of June, the Nordland Boat Regatta takes place in Terråk. In recent years this has included the opportunity to sail across the fjord in one of the larger boats.
Bindal is the home of the granite mountain, Heilhornet. Its peak is 1,058 metres above sea level – compare that with Snowdon in Wales at 1,085 m and Ben Nevis in Scotland at 1,345 m. The rocks are remnants of island arcs in the Iapetus Ocean and formed 450–430 million years ago (Ramberg et al., 2008). Heilhornet is the highest of Bindal's 'Topp 10' hikes, and has a marked trail to the top from the car park on RV17. It provides fabulous views and is one of the Helgeland coast's highest and finest mountains. From the peak on a clear day you are supposed to be able to see the spire of Nidaros Cathedral in Trondheim as well as e.g. Børgefjell, Leka and the Seven Sisters.
An equally beautiful panorama can be found at the top of the much smaller Mulingen, just outside Terråk. After a 40-minute hike to the top, you can treat yourself to lunch at the Mon Amour café, a short drive away in Bangstad.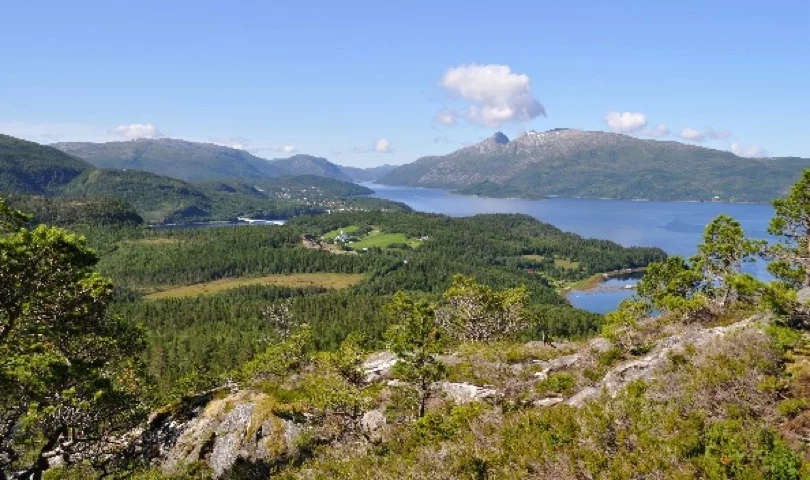 You could also cool off by having a swim in one of Bindal's swimming lakes – Fallbekkvatnet, Aunvatnet, Bøkestadvannet – or by jumping in the fjord (away from strong currents and rocks of course). We've found bathing shoes to be very useful in the fjords.
The possibilities for fishing are endless in Bindal, whether you prefer freshwater or seawater fishing. The following well-established enterprises can help arrange an exciting stay and help you with permits: Plahte Estate, Fuglstad Lakse Vald, and Horstad Gård.
To learn more about local history, you could follow a cultural monument trail (kulturminneløype) at either Vassås or Holm. To give you a taste of the things you will find, I can tell you that the second post in the Vassås trail is a burial ground from the Iron Age containing both round mounds and boat-shaped mounds, and another post is Bindal rural museum (bygdetun) that was first registered in the early 1800s.
Autumn
The Norwegian sailor and Arctic explorer Otto Sverdrup was born at Horstad (also spelled Hårstad) Farm (Gård) in Bindal in 1854, and it is now possible to stay in the refurbished farmhouses there. A round, early Iron Age unburned burial mound with a man placed in a boat has also been found there. There are also many Viking burial mounds along the 'main road' near Fuglstad – the area in and near Åbygda used to be the most important boatbuilding area in Bindal.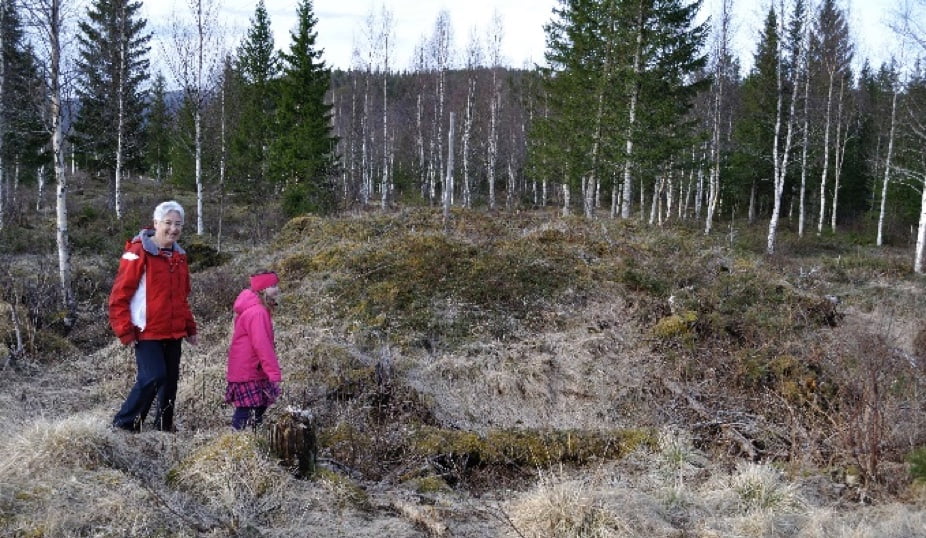 In a good berry season, Bindal has almost limitless blueberries. It also has cloudberries and mushrooms if you know where to look. Just make sure you don't pick any poisonous mushrooms.
Before elk hunting season begins (usually late September) and the temperature begins to fall, we like to visit our cabin and also camp one last time. This is a great time of year to be outdoors. The changing colour of the trees rolls across the forests like a new duvet cover being pulled up over your bed, and the sunsets are magnificent. The absence of the seagulls, biting bugs and light warm nights also allow you to snuggle down and get a great night's sleep.
In England I grew up anti-hunting and still would rather cuddle a soft toy elk than trudge across a wet mountain to try to shoot one. However, I'm told that there are very good reasons for elk hunting (such as disease control and of course as a source of food). Elk hunting is regulated in Norway and you should follow the relevant guidelines. Plahte Estate, Fuglstad Lakse Vald, and Horstad Gård all offer hunting possibilities.
Numerous other adventure possibilities exist such as cycling (road and mountain), kayaking, ice skating, sledging or visiting a cave, e.g. Jenshola near Terråk, or Johan Blank in Otervika. The story goes that a Johan Blank used to live in the cave and robbed passing ships, and it was also a hiding place after a murder on a nearby island.
How to get to Bindal
To reach Bindal take the train from Trondheim to Grong and then the Kolvereid, Brønnøysund, Rørvik bus from the train station. Alternatively, rent a car and enjoy the scenic drive north from Trondheim, or south from Bodø or the Lofoten Islands.
—
References: Ramberg, I. B., Bryhni, I., Nøttvedt, A., Rangnes, K. (eds) (2008) The Making of a Land: Geology of Norway. English translation by R. Binns and P. Grogan. Trondheim: The Norwegian Geological Association.