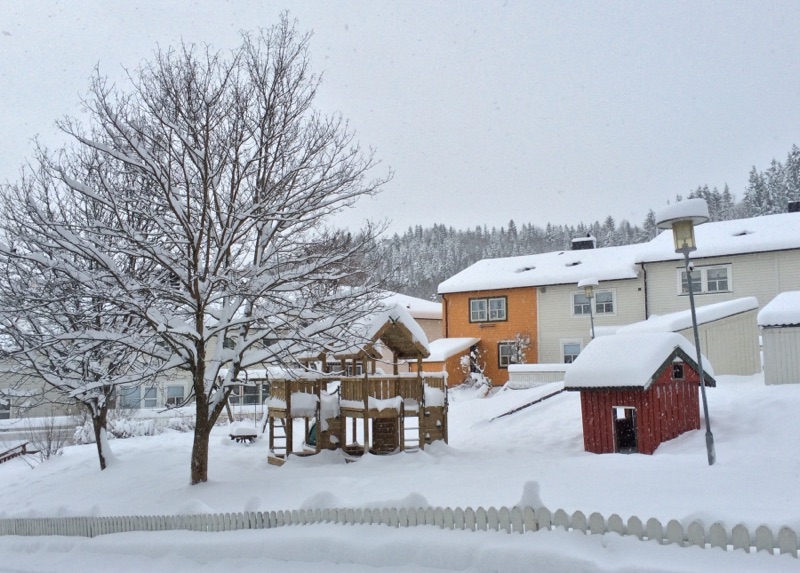 The bid has been accepted. What's next?
So after several viewings and the strange (at least for me!) and stressful bidding process, we successfully bought a house. I still can't quite believe it, even though I'm typing this post from my brand new home office!
As I mentioned last time, we managed to find a place that ticked all our boxes and we bagged it for the asking price. It's a bit further out of Trondheim than we were before and set in a quiet residential area next to the river.
The 110m² space is spread over the top two floors of a four-storey development of (rekkehuser) townhouses.
The entrance hallway leads on to a sizeable kitchen and great L-shaped lounge, with a good-sized balcony overlooking the estate. Up a spiral staircase are three bedrooms, a bathroom and separate utility room.
The dining table set including a small sofa and three chairs, one double bed, and a large chest freezer were included in the deal. To top it off, we also have access to three storage rooms (boder) in the building and a space in the parking cellar.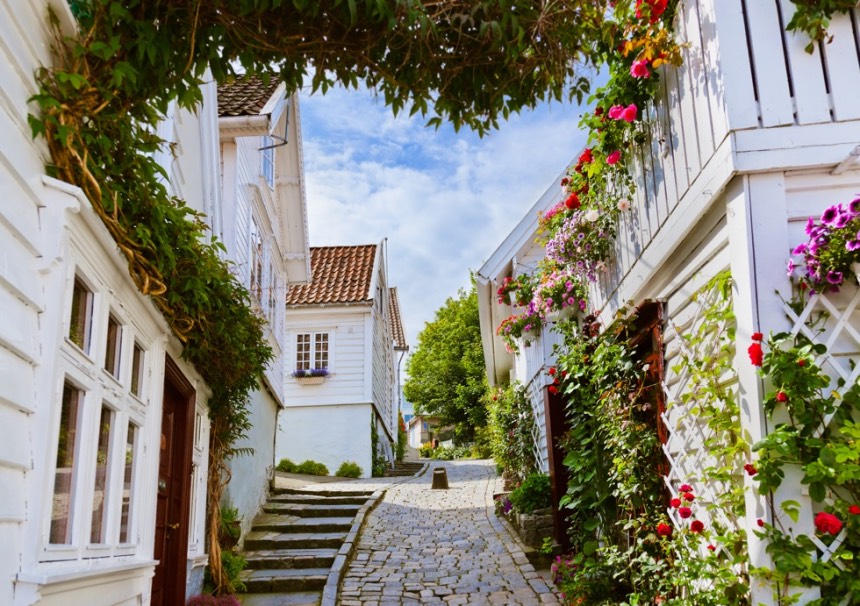 And we got change from 3 million kroner. Phew!
Mortgage confirmation meeting
Once the deal was confirmed by text message, we were asked what date we wanted for completion.
We went for the suggested date that was around two weeks ahead and were then emailed a draft contract. That gave us enough time to return to the bank and confirm the details of our mortgage.
Because we'd already had pre-authorisation for an amount in excess of what we ended up spending, the mortgage process was straightforward.
We just had to decide on the length of the loan (20 years), whether we wanted a fixed rate, and what insurances to take out. We also opened a joint account from which the mortgage payments will be taken.
Insurances
The bank also offered us various types of insurances, as follows:
Uførhet Total – Disability insurance lump-sum
Uførerente – Disability insurance monthly payments
Kritisk Sykdom – Critical illness cover
Dødsfall – Death cover
It took quite a while to understand the differences and which ones we needed given our specific circumstances, but once that was done (and the accompanying health screening forms filled out), we were on our way.
Signing the contract
We attended a completion meeting at the offices of the real estate agent, together with the couple who were selling the house.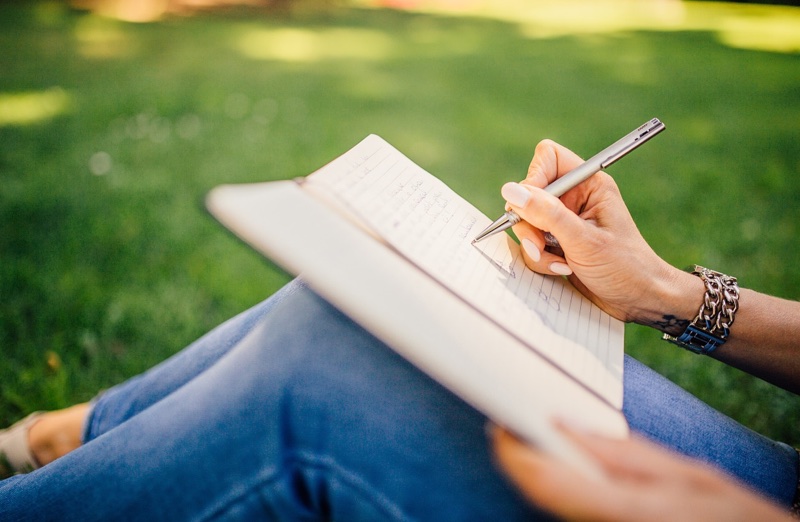 Together we went through the draft contract to confirm a few details (as everything is in Norwegian, this was a vital part of the process!) and make some minor amendments.
It was a strange mix of formal and informal and the whole occasion kind of overwhelmed me a little, as the reality of what we were about to finally hit home.
Shortly afterwards, the bank took the total amount of our deposit plus the 2.5% stamp duty (dokumentsavgift) from our account.
Getting the keys
Shortly after signing the contract, we met the previous owners at the property to give it a quick once-cover and collect the keys.
As much as I was looking forward to this day, I was extremely nervous walking up the stairs in case we arrived to find an utter mess, or things we'd not spotted during the 30-minutes or so viewing time. Luckily, all was well!
Once we received the keys from the former owner and exchanged some final paperwork, we spent an hour or so exploring every room in detail and planning what furniture we needed to buy.
Moving in
By the way, moving was an absolute nightmare. Moving house in Norway in January was never going to be easy, but thanks to a late snowstorm it was made even more difficult.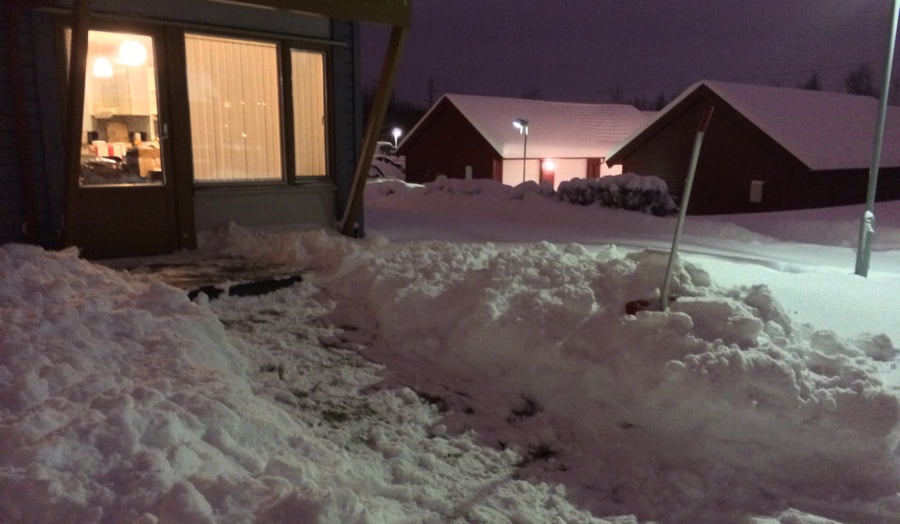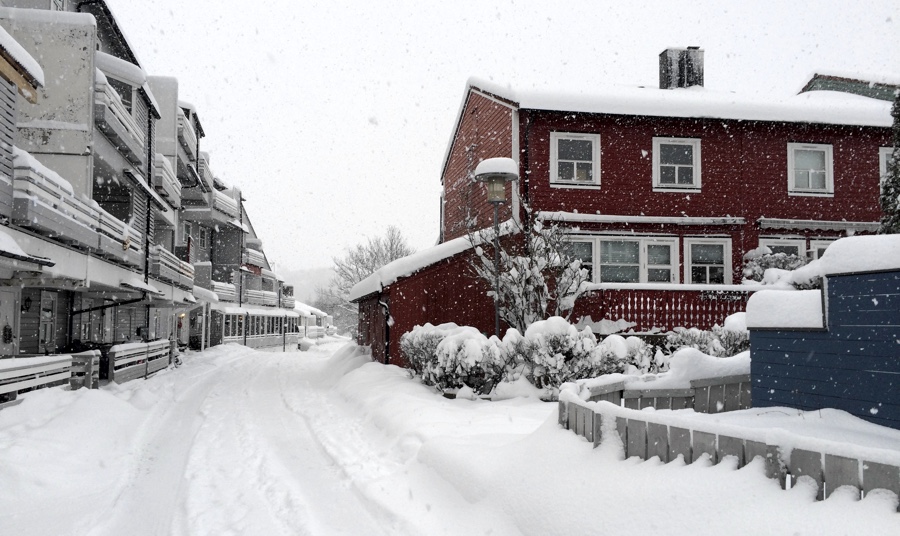 Luckily we have a friend who was very willing to help and lent us his car… we hired a trailer and the three of us just about managed it. I did have to begin the day by shovelling a way through to the car, though!