A great opportunity has come up in my work, where I need to travel to China for a couple days. Despite all the travel I've done over the past few years, the furthest east I've been is Qatar so it's also going to be my first trip to East Asia. Another first for me is the requirement to obtain a visa before I travel, which is not as straightforward as you might think.
Since 2012, the Chinese Embassy in Norway no longer allows postal applications. All applications must be made in person at their consular office in Oslo. The only exception to this is if your trip is being arranged through a travel agency and they offer a concierge service, but this is likely to be expensive. So yes, this means if you live in Lofoten or Finnmark you're going to have to travel in person to Oslo twice, once to apply and once a week later to pick up. At the time of writing, there is no express service available.
Another important note for foreigners: If you are applying for a visa in Norway and you hold citizenship elsewhere, you must provide documented proof of your right to residence in Norway. Because of my recent house purchase I had a whole stack of documents to hand, including a stamped and signed form with my address and national ID number on it.
The consular section is located in a different office from the main Embassy, so be careful when searching on Google Maps or equivalent. The building address is in a regular office building at Holmenveien 5, a few steps from Vinderen T-Bane station.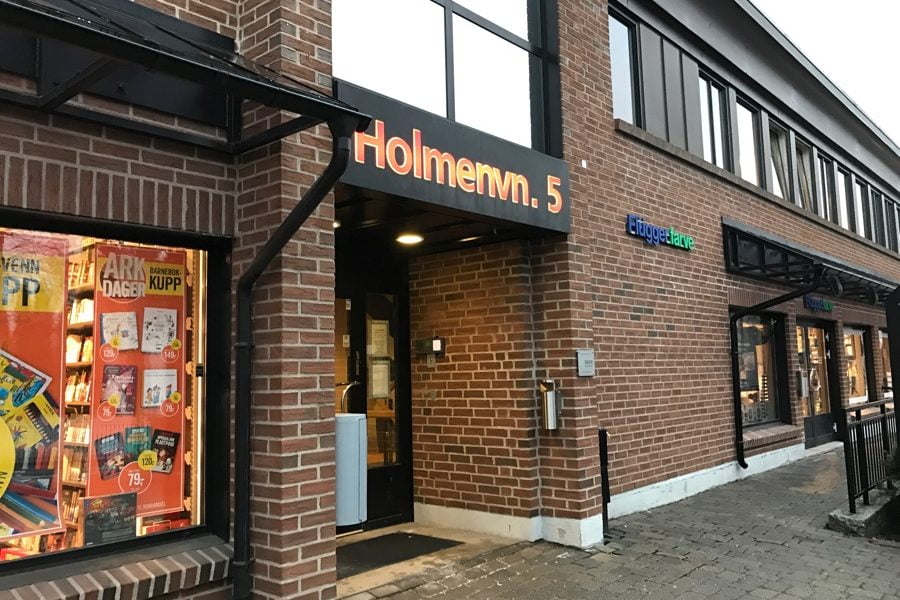 Up the stairs you'll find a small room with three clerks: two for applications and one for collections.
It's open from 9am-11.30am Monday to Friday, but check the website before travelling as they tend to obey Chinese holidays. If in doubt, you can call the embassy from 2pm-3pm on 22 49 05 70 or 22 14 89 08 to confirm opening hours before travelling. Staff speak reasonable English but in my experience, speak no Norwegian.
One unexpected bonus of being British is as a non-Schengen citizen I paid a lower rate (350kr) than all the Norwegian applicants (600kr)! It's important to note that the clerk only accepts Norwegian debit cards, not credit cards or cash.
The application process
Download and print the application form (in English) from the Embassy website.
Complete the form and gather all necessary extras. Depending on your visa type, this may include an invitation letter, your travel plans, and your right to residence in Norway. Here is a list of visa types and required documentation. Don't forget photos!
Visit the Embassy's consular section and hand in all documents. You will NOT get them back, so keep copies. If all is in order, you will get a receipt and be told to return in one week.
The staff will keep your passport until the application has been processed. There is no other option.
Return to the office in one week and collect your passport which will have had the visa pasted on to a page. Pay the clerk.
Please note this was the process when I applied in February 2017. Things change, so be sure to check with the Chinese Embassy to confirm.
Happy travels!