Are you planning a visit to Lofoten in the near future? Here's what you need to know about local authorities cracking down on illegal and dangerous vehicle parking.
In the idyllic beauty of Lofoten, reckless parking has become a pressing concern as throngs of visitors flock to the scenic islands. As a result, local police have started cracking down on parking violators, who face hefty fines for non-compliance.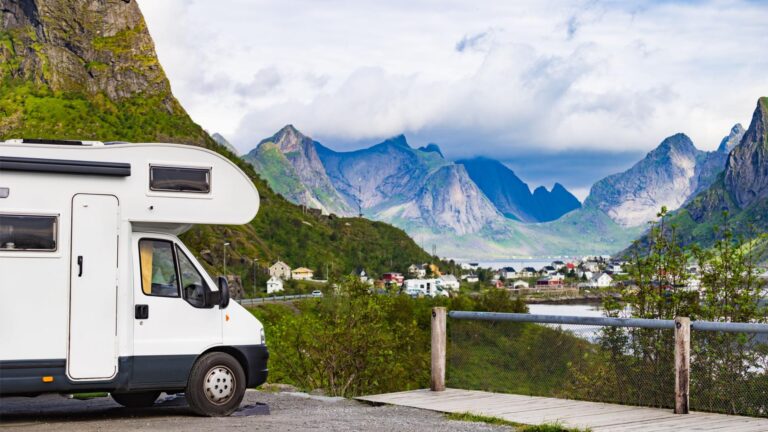 People travel from all over the world to visit the Lofoten islands. Drawn by some of Norway's best hiking trails, incredible beaches and unique accommodations, tourism in Lofoten has grown to new heights. But there's a downside.
Lofoten's narrow roads are teeming with cyclists, pedestrians, campervans, buses, and trailers. Vehicles are often abandoned in the wilderness or on the smallest detours due to lack of parking spaces, especially at popular destinations.
"The lack of parking spaces has led people to leave their cars anywhere and everywhere, especially at popular spots," said traffic officer Hege Svenndatter Johansen from Moskenes municipality to TV2.
Parking fines now being issued
Previously, parking anywhere in west Lofoten would not result in fines. However, this summer, those rules have changed out of sheer necessity.
"There's a risk of chaos. It seems like people are simply abandoning their cars. We even had a situation where seven campervans were attempting to park, stopping right in the middle of an 80 km/h zone. It poses a major safety concern," added Johansen, the first person appointed to manage the parking challenges.
Changing rules to retain emergency access
The situation becomes even more perilous as parked cars have obstructed roads, preventing emergency vehicles from getting through. This is particularly problematic in areas like the entrance to Kvalvika, a beautiful white sandy beach nestled between high mountains in northwest Lofoten.
"Cars parked in private driveways and along both sides of the roads are causing congestion and lack of visibility," says the traffic officer.
This problem is alarming for the police in west Lofoten. A local police spokesperson said that poor parking risks preventing ambulances and other emergency vehicles reaching people in need.
Additionally, measures will also be taken against tourists driving too slowly, a common cause of traffic hazards. On scenic, narrow roads, this can create frustration among locals, which then creates dangerous traffic situations.
High fines
The fine for breaking parking and/or traffic rules stands at NOK 900. At the time of writing, that's about $83 US Dollars or €77 Euro. Fines are issued on bright yellow slips and printed in both Norwegian and English.
Despite initial backlash from local residents against the new parking fines, law enforcement officials emphasize the necessity for such measures until sustainable parking solutions are introduced by local municipalities.
Regular traffic checks are scheduled throughout the summer season. People simply need to use their common sense, said the police spokesperson.
The overall goal of the new regulations is to ensure traffic safety in Lofoten, a beautiful region that continues to attract numerous visitors from around the world.