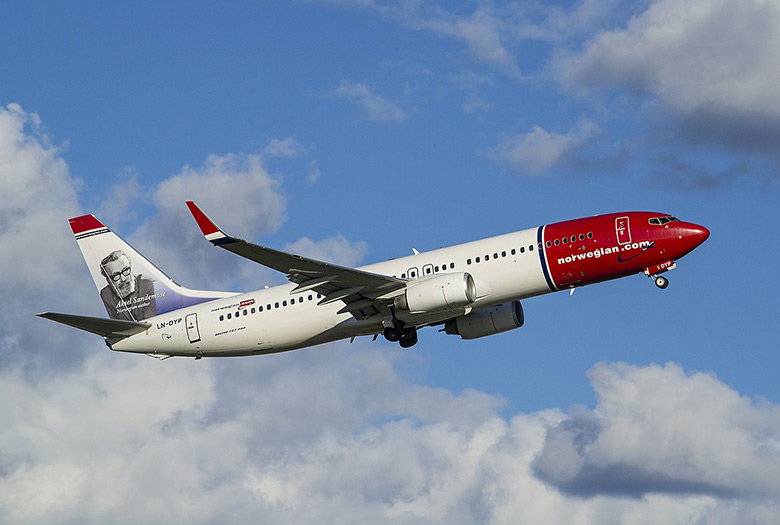 Norwegian's global expansion, low fares and ever-expanding list of long-haul destinations may be winning them heaps of fans, but not everyone is pleased after a summer of disruption.
The disruptive low-cost carrier suffered the biggest number of complaints of any of the leading transatlantic carriers in the second quarter of 2018, according to the UK's Civil Aviation Authority. The airline also received more complaints than competing low-cost carriers within Europe.
The news comes as a blow to the airline as London Gatwick airport is a critical hub for their European and long-haul flights.
The airline received 526 complaints per 1 million passengers carried, higher than Air France, KLM, Delta, Virgin Atlantic, British Airways, Air Canada, United, American Airlines, and Lufthansa. Within the low-cost sector, complaints against Norwegian were higher than both Ryanair and EasyJet.
Flight compensation claims denied
Passengers who have recently suffered delays have told The Guardian newspaper that the airline cites 'extraordinary circumstances' as the reason for delays, which means passengers do not qualify for the EU-mandated compensation for delays and cancelled flights.
In normal circumstances, passengers flying with EU registered airlines have the right to claim compensation of up to NOK 5,500 if their flight is cancelled, overbooked or significantly delayed. The amount passengers can claim depends on the duration of the flight, and of the delay, and it's possible to claim for delays that happened as long ago as three years.
In a recent case, Norwegian refused to pay compensation when a flight from Florida was cancelled after it got a "puncture" on the tarmac, but a legal case had the decision overturned.
Last minute long-haul cancellations
The British newspaper also carries several stories from frustrated passengers. Those with the biggest complaints are when then airline has cancelled long-haul services at the last minute, or even after a significant delay.
While it's often possible to make alternative arrangements when intra-Europe flights are disrupted, such problems with long-haul services can leave people facing big financial consequences, not to mention their business trips or holidays being ruined.
Cherry Griffiths and her young family waited for a Chicago-bound flight from London Gatwick for 11 hours before it was finally cancelled.
She was told no accommodation could be provided, she would have to book alternative flights herself. Three months later the family are still waiting for their original flights to be refunded.
Dreamliner problems turning into a nightmare
The principal reason for the complaints is that Norwegian has suffered problems with the Rolls Royce engines of its new Boeing Dreamliner fleet, which has forced the airline to lease much older planes from other carriers.
The airline have issued an apology to anyone who has suffered delays over the summer.
We have hired other carriers to operate some transatlantic services due to mandatory inspections of a specific Rolls-Royce engine type on some of our Dreamliners. The feedback from customers is that they would rather fly with another aircraft type than not travel at all. Technical issues with some of the hired aircraft in the summer disrupted some flights but have since been resolved and we apologise to those passengers.