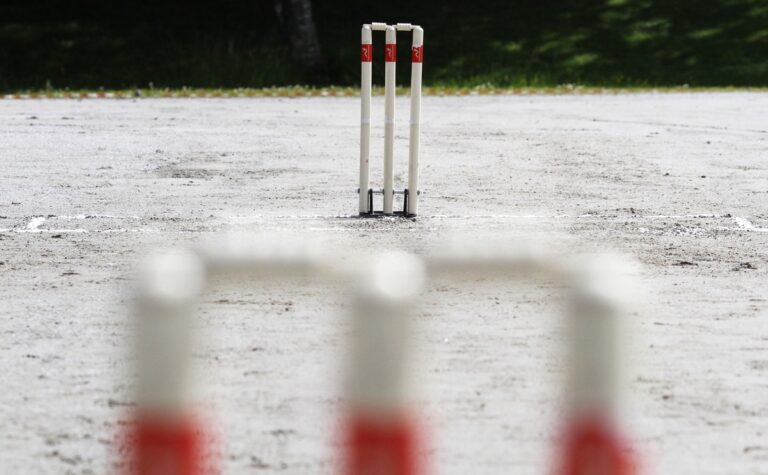 Andrew Halseid-Budd is a Norwegian based, English born, photographer living in Stavanger. He specialises in sports photography and recently attended the finals day of the Stavanger Premier League. Yes, cricket in Norway!
Having grown up in Britain I got used to seeing games of cricket played in the villages of middle England, but up until recently I'd never seen or heard of the game in Norway. But just recently I heard about former Pakistan pace bowler Mohammad Asif playing club cricket in Oslo, and then Andrew got in touch with me about the game in Stavanger.
Is cricket going to capture the imagination of Norwegians (as American football seems to be doing) or is it only ever going to be of interest to expats? It will be interesting to find out. Here is Andrew's summary of the finals day in Stavanger, along with some of his excellent photography.
—
The Stavanger Premier League (SPL) has been running since 2008 and is a tournament set up for the Indian cricket fans living in Norway to be able to enjoy playing and supporting cricket.
The SPL cricket final was played at Lassa Ground, Stavanger, on Sunday the 3rd of July between the Indian Warriors and Stavanger Titans. The match was due to take place a day earlier, but due to the typical Stavanger summer weather, it was rained off.
The SPL games are played on a gravel oval and wicket; the heavy rollers that are common place on the grounds back home are replaced by a Mercedes Benz pulling a heavy piece of wood. A tennis ball is used instead of the traditional red ball; therefore players are not required to pad up or wear helmets.
Photographing a cricket tournament in the heart of Stavanger was a real bonus to my summer, especially as I got to witness the majestic style of spin bowlers and batsmen from the sub-continent that reminded me so much of my time in Pakistan and Sri Lanka.
A traditional lunch
There was a real community spirit amongst the spectators which was helped, in part, by the event sponsors V-Mart, a local Indian store providing a traditional Indian feast at the lunch interval.
The game was reduced to 16 overs a side and was played under warm sunshine with around 50 spectators in attendance. There were curious glances from locals out on their Sunday strolls, taking a look, sitting down, and trying to understand what was going on 'out in the middle'.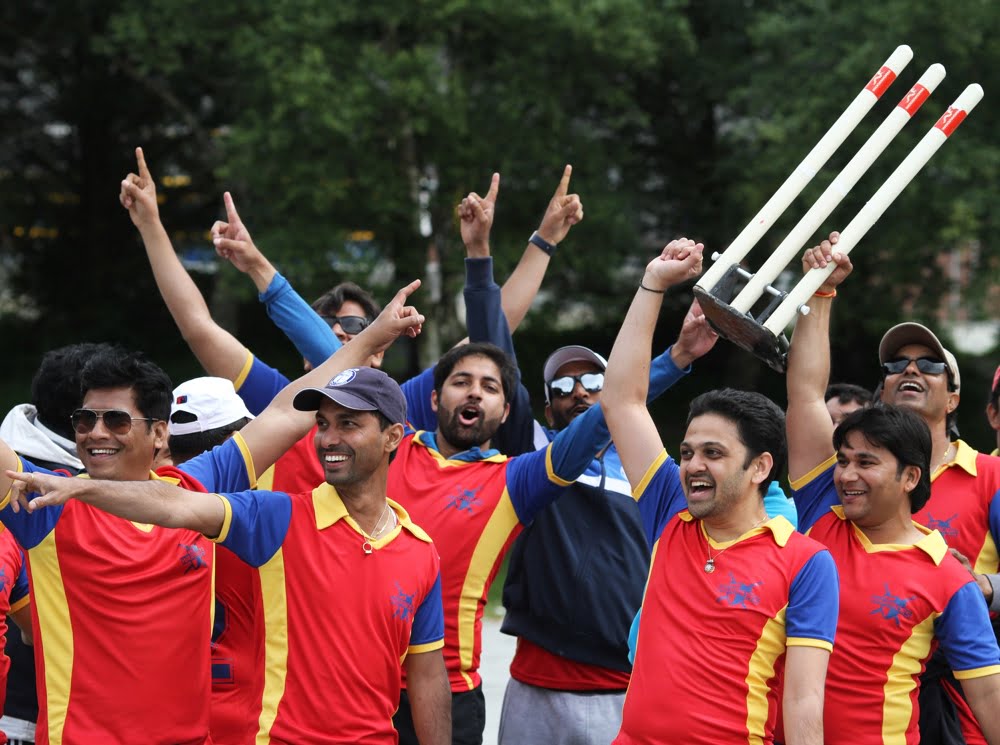 The match
The Titans batted first, made a steady start, but due to losing some cheap, quick wickets reached a total of 92 all out.
The Warriors batsmen made light work of this total, and with some flamboyant strokes and shot play, chased down the total for the loss of only 1 wicket in 9 overs.
Scenes of jubilation followed as well as the presentation of all medals and winner's trophy, everyone went home happy, even this photographer who was presented with his own medal for his efforts during the day.
Thanks to Andrew for giving permission for us to republish his work here on Life in Norway. You can see loads more photographs from the SPL and Andrew's other photography work on his blog.