Is Norway a safe place to live or visit? We take a look at the facts and figures behind Norway's crime rate to try and give you an answer.
Norway frequently sits near the top of the World Happiness Chart, a list usually dominated by Nordic countries. In the 2019 rankings, Norway occupied second place behind Finland. Behind Norway were our Nordic neighbours Denmark and Iceland.
Although not a direct factor in the criteria for producing that list, crime levels are also an important barometer to consider when gauging the "happiness" of a nation.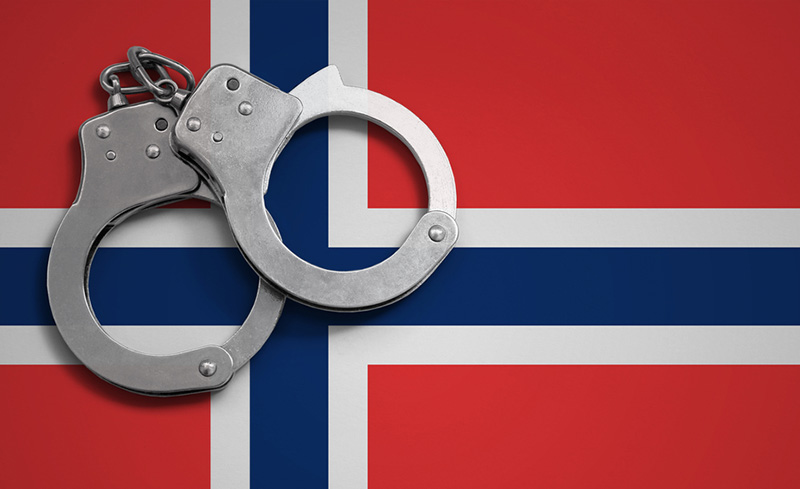 For instance, if a country has a low crime rate then people will feel safe and this ultimately results in a happier society. Of course, there are many other factors to consider too.
The crime rate in Norway
Norway's fight against crime is headed up by 188 police officers per 100,000 people. In 2018, there were 317,927 offences reported to the Norwegian police across the length and breadth of Norway. That was the lowest figure for ten years. But of course, one offence is not the same as another.
Read more: Prisons in Norway
So, how does that number look when broken down into categories? We've dug into the statistics to bring you this guide to the facts and figures of crime in Norway.
When reading these figures, remember to consider Norway's population. As of January 2020, that figure stood at about 5.35 million people.
Murder / homicide rates in Norway
Norway's murder rate is very low. In 2020, the country recorded just 31 homicides, although that was the highest rate in seven years. Reports also reveal that killings are predominantly carried out by men and that the perpetrators know their victim.
Between 2008 and 2017, seven out of 10 murders were carried out in the home of the attacker, victim or accommodation they shared. Norway's murder rate is roughly half that of Sweden.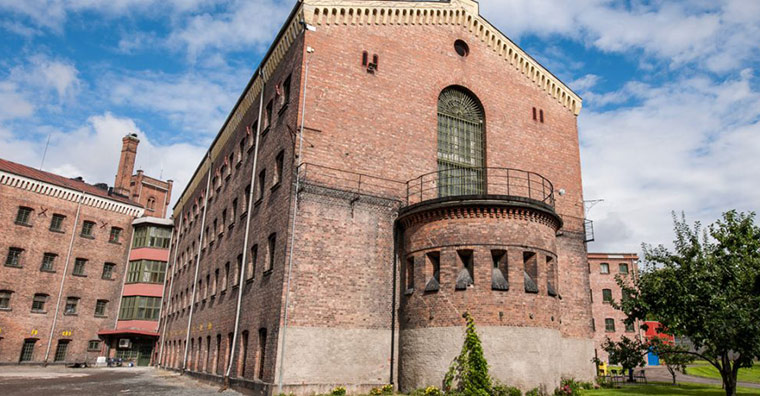 Domestic violence
In the second half of the last decade, there were alarming jumps in domestic violence in Norway: between 2005 to 2011, reported cases rose by nearly 500%.
The Norwegian Government outlines physical violence, psychological violence, sexual violence and economic violence as the main categories of violence in families. Additionally, things like forced marriage and exploitation of family members – or cohabitants – such as prostitution, work, begging or other crimes also count as domestic violence.
Sexual violence
In 2018, the total number of recorded rapes in Norway was 2,450. It was the highest recorded figure in last ten years which increased from 2,246 the year before. It remains unclear why these figures are increasing.
Reports of sexual abusive or inappropriate behaviour fell by just over a hundred to 1,392, but it was still the third-highest total from the last ten years of recorded data.
Theft
2018, saw a total of 70,562 thefts or robberies across the country. 3,036 items were stolen from a home or permanent residence, while thefts from cars or other mobile vehicles stood at 7,209.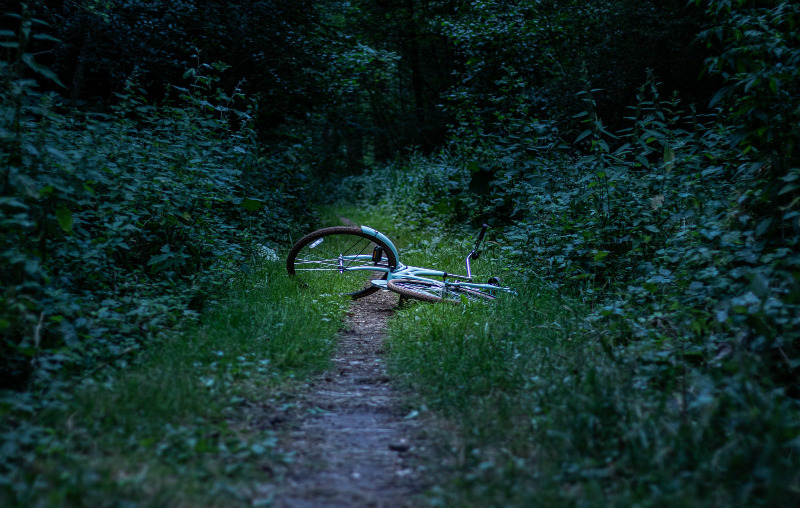 The number of stolen bicycles stolen during the same period was 14,242. Although, it is also worth noting that it is a fairly common practice to leave bicycles unlocked outside of properties, making them easy pickings for would be thieves.
The highest figure in the theft category was items stolen from the person. A country-wide total of 26,431 personal thefts were registered in 2018. Stolen items from holiday home or second homes was fairly low by national standards, with just 551 in total.
Organised crime in Norway
The levels of organised crime in Norway remains on the low side. Although there are still many calls made to the police to report issues such as petty theft and robberies that are often connected to small scale organised crime gangs.
Other such levels of organised crime revolve around various gangs and are usually associated with weapons and drugs offences.
During the 1980s and 1990s, motorcycle gangs were a problem. A number of different biker gangs operated across Scandinavia and were associated with weapons and drugs offences. Although, this type of organised crime been a much lesser extent in recent years.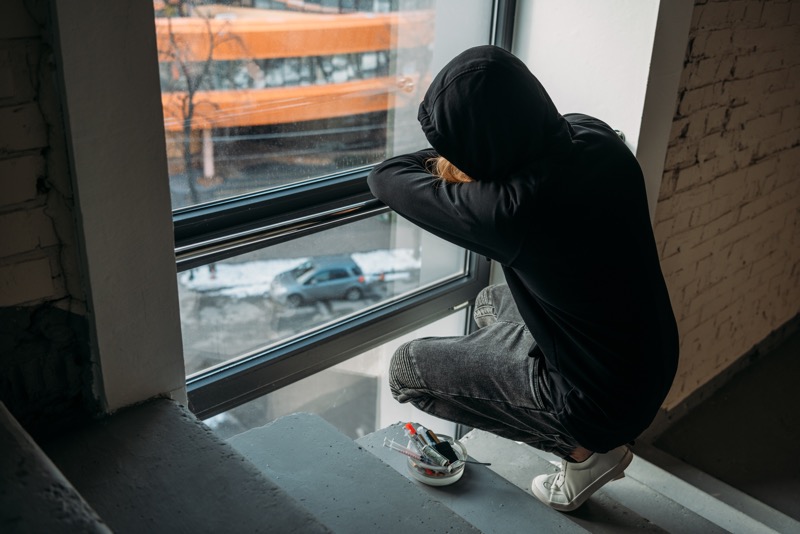 Drug crimes in Norway
A recent report into drug use in young adults (16-34 years) in Norway revealed that 8.6% had used cannabis. It was by far the most common drug of choice for people in that age bracket.
Read more: Free Heroin Trials Announced in Norway
MDMA was next in the list, with 1.6% of those surveyed admitting having taken it. Another popular drug of choice was cocaine which had a usage rate of 1.3%, and amphetamines had a percentage of 0.5%.
Cannabis resin was top drug seized in 2018, followed by herbal cannabis in second, Amphetamines in third, cocaine in fourth and methamphetamines in firth.
The report also noted a total of 36,184 drug offences were reported in 2018, these covered anything from dealing, usage, possession or intent to supply.
Traffic offences in Norway
Traffic offences fell in Norway for the fourth consecutive year. Despite this, the figure remains fairly high if you take into account the country's population of 5,356,789.
44,241 road traffic offences were logged by the authorities – 11,152 of those offences were for speeding. There were also 11,114 instances of drivers who were unable to produce a valid driving licence or official driving permit for their vehicle.
Crime in Oslo
With a population of 690,335, Oslo is Norway's biggest city by far. So then, it is perhaps unsurprising that the most recorded offences came from the country's capital.
In 2018, there were 73,069 offences logged by the Oslo's police department. The next highest in the list was the east with 43,463 reported crimes, followed by the south east on 39,740. Here's a breakdown of the Oslo city region's figures:
Property theft: 28,853
Public order and integrity violations: 9,635
Violence and maltreatment: 8,421
Drug and alcohol offences: 7,486
Crime in the other Nordic countries
Compared to other Nordic countries, the majority of Norway's crime figures continue to be on the low side.
For instance, during 2018 in Denmark, there were 52 murders, that's over double the total in Norway. And to put that into context, the population of Denmark has only 500,000 more citizens. Meanwhile, Swedish reports reveal that there were 108 homicides in Sweden.
In 2018, the total amount of criminal offences in Denmark was 507,824, which again is higher than Norway (317,927). During the same period in Sweden, here were 1,550,626 reports of criminal activity, a figure that far exceeds Norway and Denmark.
In summary, there is a relatively low crime rate in Norway. Personally speaking, I have so far found it to be a serene and peaceful home, tucked away in a quiet corner of Europe.