A riverwalk by torchlight in Oslo.
Today was the Autumn Equinox and in Oslo that means only one thing, Elvelangs i fakkellys, or "River walk by torchlight". It's basically a free arts festival along the Aker river, although the City of Oslo bigs it up as follows: A total of 3,500 torches light up the Akerselva river from north to south, creating a mystical atmosphere around the 8 km long cultural journey. Experience light sculptures, choirs, folk music, jazz, dance, art installations, trolls and gnomes
I knew the event existed but I had no idea it was tonight until my friend Ståle sent me a message on Facebook. I owe him a beer…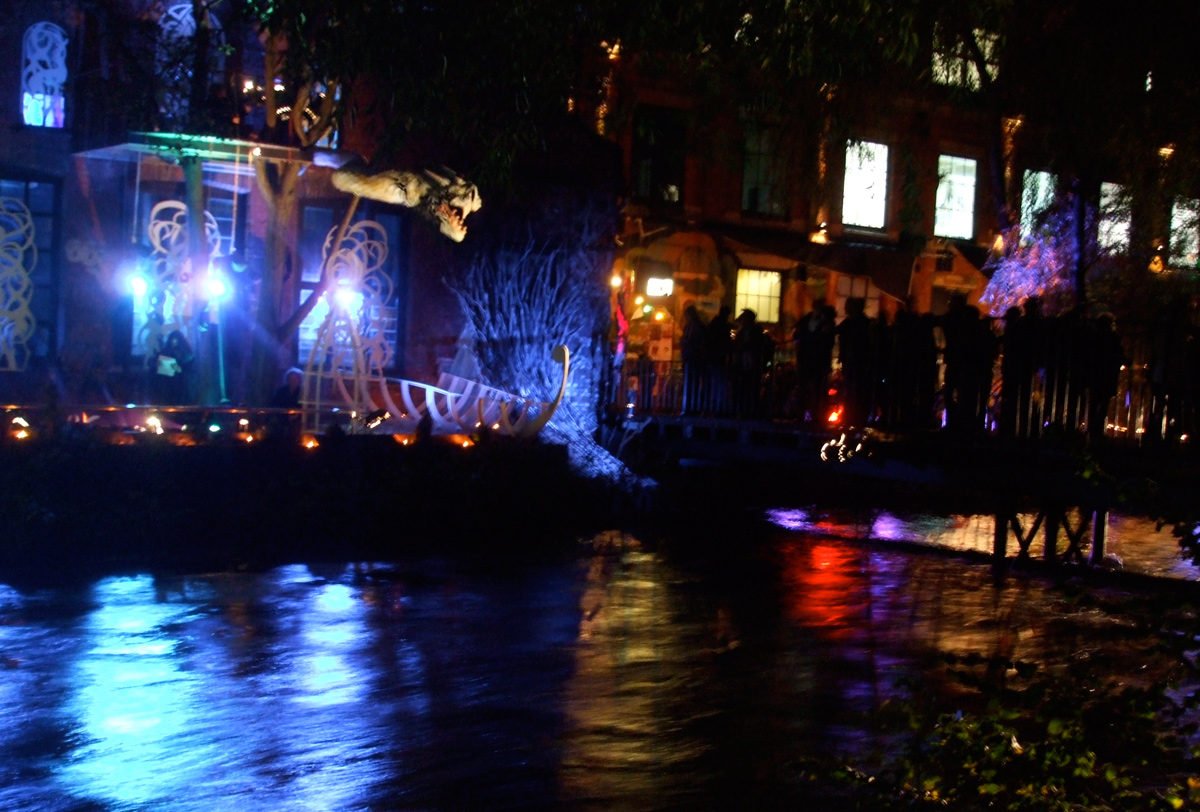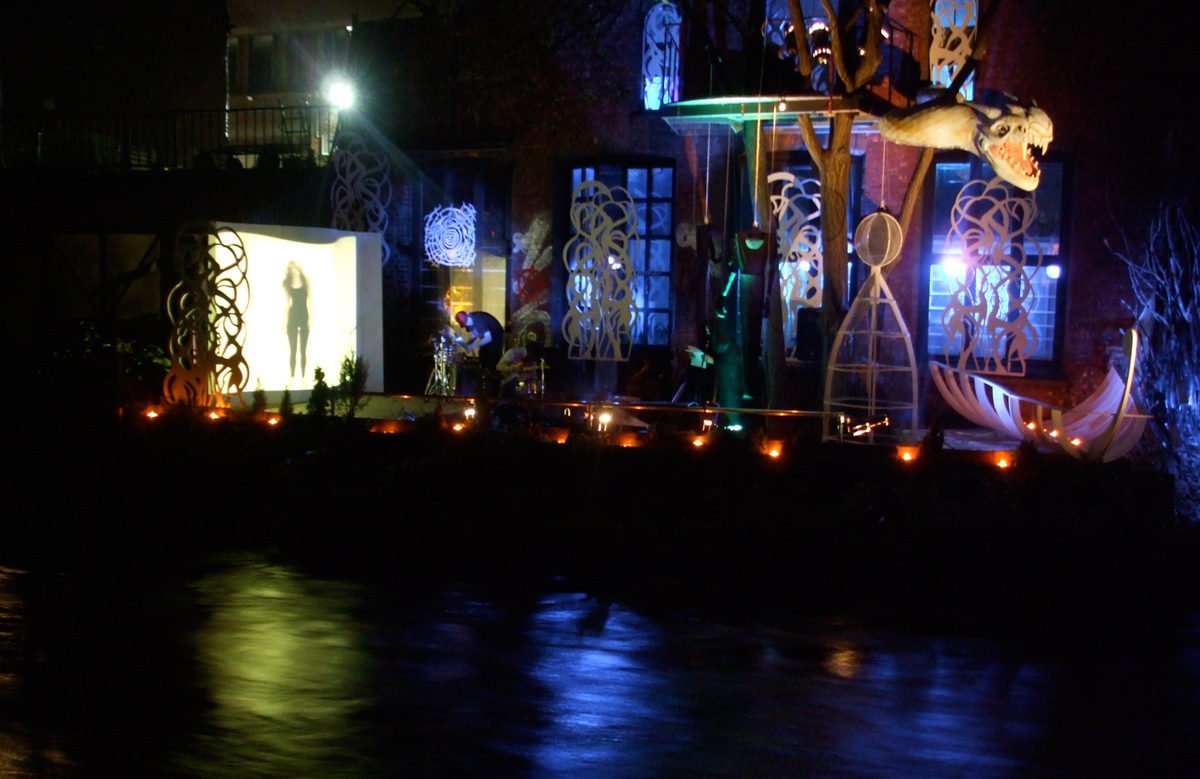 The festival covers a huge stretch of the river and lasts all evening (and is in fact still going on as I write this!) but I chose to spend an hour wandering the river in and around Grünerløkka.
Outside Blå was a weird yet impressive arty display with a video wall and DJs, alongside some nutcases trying to tightrope walk across the very cold and fast-flowing river! Most of them didn't make it, but as I walked upstream I heard a roar suggesting someone had. This guy didn't, and splashed into
Further upstream the activity died down until I reached Kubaparken where some contemporary choirs were performing by candlelight. Next door at the impressive campus of Statens kunstakademi (Oslo National Academy for the Arts), the students had clearly been out to play…