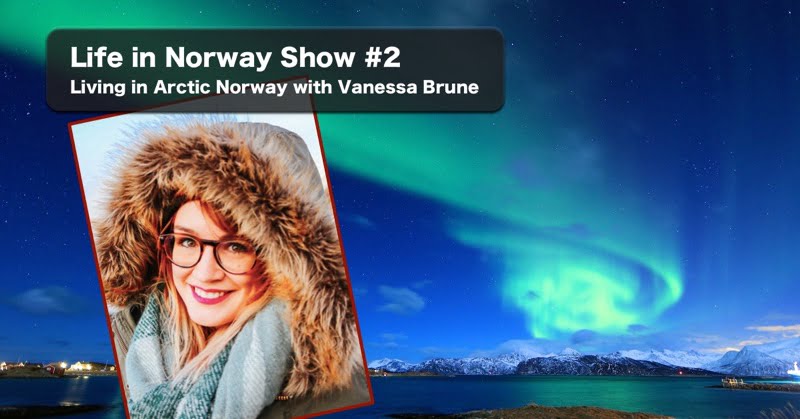 German blogger Vanessa Brune from Snow in Tromsø joins David to talk about Tromsø, exploring Arctic Norway, and the positives and negatives of living so far north.
Vanessa moved to Norway for a Master's degree course in Indigenous studies, and soon fell in love with the place. She started her blog, Snow in Tromsø, to chronicle her adventures and share her travel tips with a wider audience.
But after several years in the Arctic, Vanessa has chosen to move with her boyfriend to a different part of Norway. During our conversation, we dig into what day-to-day life is really like in Arctic Scandinavia.
In this episode you'll learn:
What's great about living in Arctic Norway
The surprising amount of things to do in Tromsø
The biggest downside of life in Tromsø
Why Vanessa chose to leave, and where she now calls home
How someone who doesn't like red meat or fish gets on in Norway!
This episode of the Life in Norway Show is proudly sponsored by the Moon Norway travel guidebook. Grab your copy now to help plan your ideal travel experience in Norway.
How to listen in
You can listen to the Life in Norway Show here on the website by using the player at the top of the page. Alternatively, subscribe to the feed in iTunes, or your favourite podcast player app. You can also listen on YouTube.
To make sure you don't miss out on any future episodes, sign up to the Norway Weekly newsletter.
Each Tuesday morning, you'll recieve an email packed full of the latest blog posts from Life in Norway,, our latest podcasts, plus a round-up of the latest news and interesting articles we've found around the web about Norway. All in English, and all free.
If you've enjoyed this episode, why not share it on Pinterest?