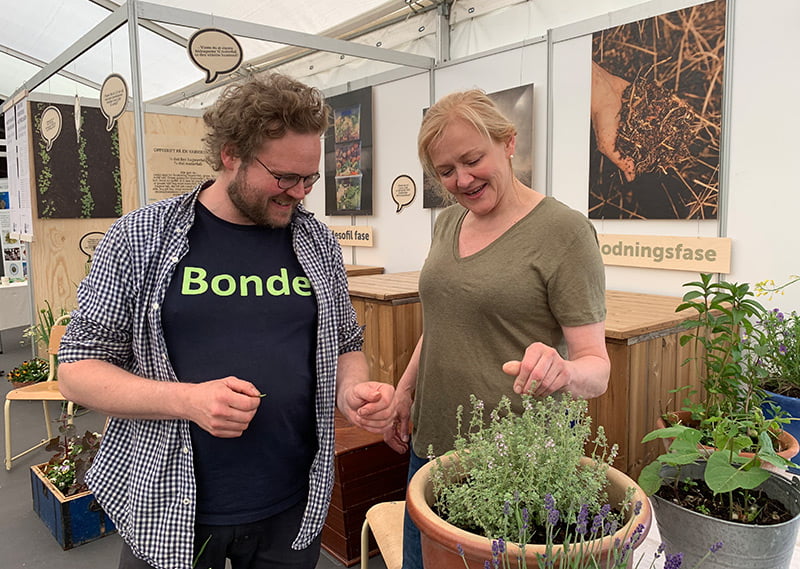 Life in Norway Show Episode 33: Norway's newest Michelin star chef joins the podcast to talk about her collaboration with local farms and the circle of sustainable food production in central Norway.
Back in February, Europe's foodies had to check a map. The Michelin Nordic guide included not one but two restaurants in Trondheim, giving the city its first ever Michelin stars.
One of those restaurants, Credo, also picked up the new Michelin Nordic Guide Sustainability Award. At the recent NTNU Big Challenge science festival, Credo head chef and owner Heidi Bjerkan was on hand to present not her food, but how they compost and enourage their customers to do the same. It's a vital part of the sustainability circle of food systems that led to Credo's awards.
Heidi and one of her colleagues from a local farm took time out of their busy day to come on the show. We talk about the awards and what it's like working with sustainable food in Norway. Plus, you'll find out if a Michelin star chef engages in Taco Fridays!
Listen to the show
You can listen to the show using the web player below, or on your podcast player of choice. This includes: Apple Podcasts, Stitcher, YouTube (audio only), and now Spotify. Simply search for 'life in Norway' on your platform of choice to get started.
Wherever you listen, don't forget to hit 'subscribe' to ensure you don't miss an episode!
Links from the show
Here are some useful links to find out more information on what we talk about on the show: