Travel podcaster and online entrepreneur Jason Moore talks about moving from Colorado to Oslo, and offers some top tips for travellers.
Jason Moore from the Zero to Travel podcast is the latest guest on the Life in Norway Show.
Jason talks to us about living in Norway's capital city, the differences from life in the United States, and his list of must-see places for travellers planning a trip to Oslo.
I hope you enjoy this show as much as I did making it! If you do, please consider supporting the show on Patreon from just $2 per month.
Listen to the show here:
You can listen to the show right here without leaving the page, just hit the green button on the podcast player below.
Alternatively you can use the links to find us on iTunes and Stitcher, or even listen to the show (audio only) on YouTube.
We talk about:
Why Jason and his wife chose to live in Norway over the USA
Jason's description of Oslo for a first-time visitor
The biggest difference between Norway and an American state capital
A typical day in the life of an Oslo resident
The biggest challenges relocating to Oslo
Jason's recommendations for what to see in Oslo
The best value places to eat in the capital
Jason's travels outside of Oslo, including his visit to Fjærland – picture below!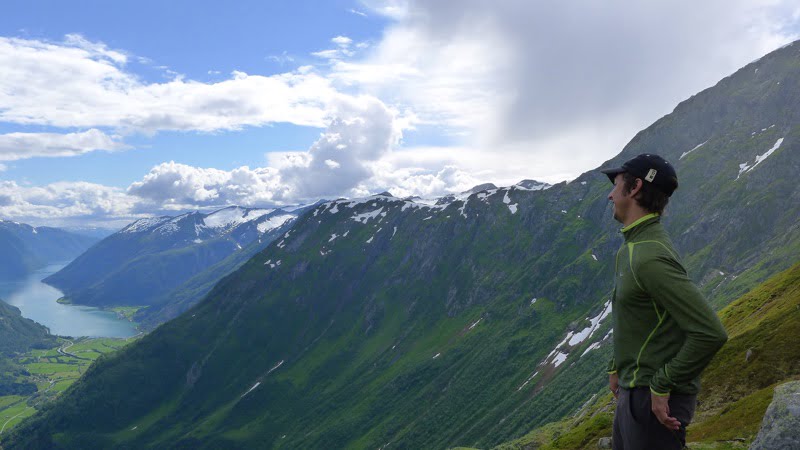 Links from the show:
Jason's recommendations in Oslo:
And to find out more about Jason:
Enjoying the Life in Norway Show?
Please consider supporting us from just $2 per month – that's less than the price of a simple black coffee here in Norway!
Not only will your support guarantee the future of the show, supporters get access to exclusive Q&A podcasts where you can ask any question about Norway.
You'll also get massive discounts on all eBooks we produce. Support the show here.
You can also share this episode on Pinterest: