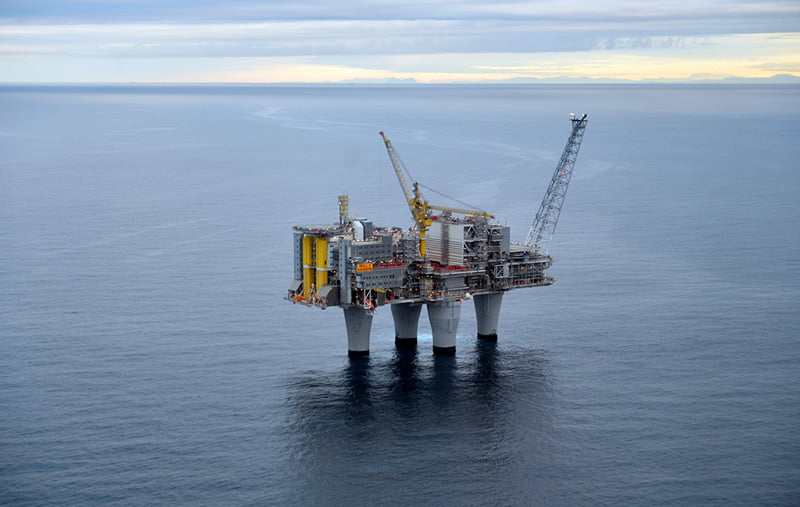 There's life in the Norwegian oil and gas industry yet, as Equinor announces a big discovery in a mature area of the Norwegian Continental Shelf.
Is there more life yet in Norway's oil story? Most stories tell of the oil running out, but Equinor's latest announcement suggests there's plenty left if you know where to look. The new find is in one of the most mature areas of the Norwegian Continental Shelf (NCS).
Together with partners ExxonMobil, Idemitsu and Neptune, Equinor has announced the discovery of oil and gas in exploration well Echino South, 35/11-23, by the Fram field in the North Sea. That's close to the existing Troll field.
Recoverable resources are estimated at 6-16 million standard cubic metres of oil equivalent, which corresponds to 38-100 million barrels of oil equivalent. The licensees in production licence 090 are Equinor Energy AS (45%), ExxonMobil Exploration and Production Norway AS (25%), Idemitsu Petroleum Norge AS (15%) and Neptune Energy Norge AS (15%).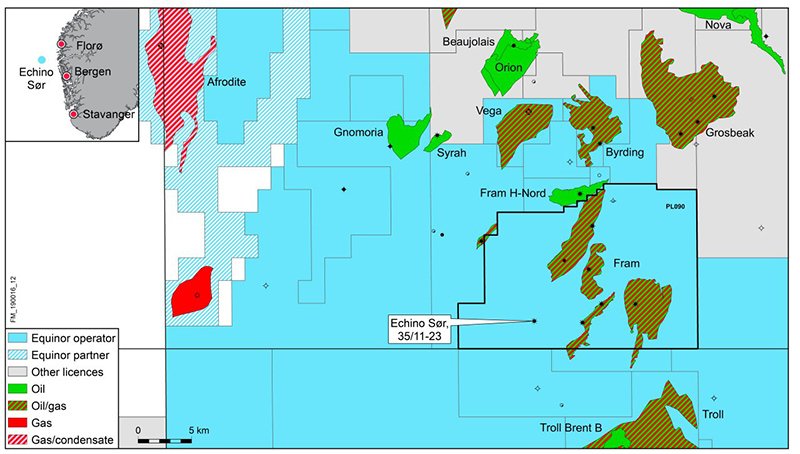 Exploration well 35/11-23, Echino South, was drilled 3.2 kilometres south-west of the Fram field. The primary exploration target was to prove petroleum in the upper Jurassic reservoir of the Oxfordian age (Sognefjord formation).
The secondary exploration target in the well was to prove petroleum rocks of the middle Jurassic period (Brent group). Hydrocarbons were proven in both exploration targets. A sidetrack (well 35/11-23 A) is being drilled to delineate the discovery in the Sognefjord formation.
Opportunities still exist
"We are making one of this year's biggest discoveries in the most mature area of the NCS, not far from the Troll field. This demonstrates the opportunities that still exist for value creation and revenue from this industry," says Nick Ashton, Equinor's senior vice president for exploration in Norway and the UK, in a press release.
Ashton adds that after more than 50 years of geological surveys, there's still plenty to be learned. He also says this find increases the likelihood that oil and gas may be present in places where previously they thought there was none.
It's a significant find, not only in the volume but also in the convenience. Because of its location, the discovery will likely be tied back to existing infrastructure. "By utilizing existing infrastructure, these resources may be recovered at good profitability and with low CO2 intensity," says Ashton.
Norway at a crossroads
The Norwegian government is often criticised for talking a good green game and making big investment in renewable energy, while still drilling for oil and gas. Norway's so-called "Oil Fund"—established with the proceeds from oil and gas licences—recently passed the 10 trillion kroner mark for the first time.
In fact, the new discovery comes just as environmental campaigners including Greenpeace and Friends of the Earth take the government to Norway's court of appeal over the award of ten new exploration licences in the Norwegian Arctic.