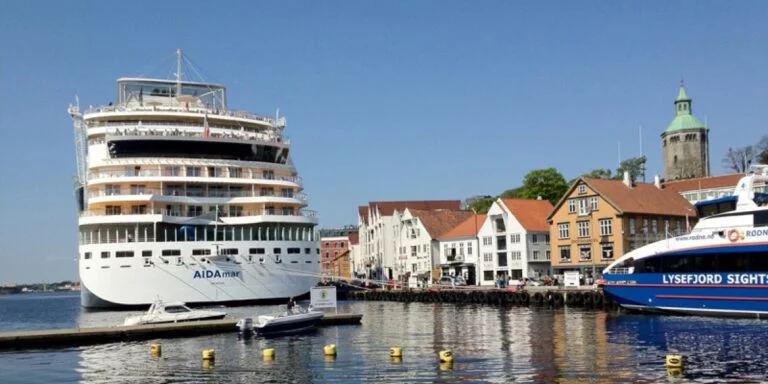 Everything the international visitor needs to know about public transport in Stavanger.
Bus travel in Stavanger is operated by Kolumbus, who offer network of routes comprehensively covering the Stavanger and Sandnes areas.
Most longer-distance routes terminate at Byterminalen (City Terminal), which is conveniently located in the city centre next to the train station. Local routes terminate on the roads nearby.
Stavanger railway station is the terminus of the long-distance Stavanger to Oslo route, which skirts the south of Norway via Kristiansand, taking between 8 and 9 hours.
There is also a night train which offers good value. A popular local service runs four times an hour between Stavanger and Sandnes, with one per hour continuing on to Egersund.
Kolumbus also operates a number of passenger ferries to hard-to-reach places, including Lysebotn, Ryfylke, Tau, Kvitsøyruten, Hjelmeland, Haugesund and the city islands.
Norled operates a twice-daily express boat to Bergen, which takes four-and-a-half hours. Without a car, it's the speediest and most comfortable way to zip between the two cities.
Zones and pricing
The Stavanger Region is split into zones for bus and train travel pricing. The city of Stavanger itself is mostly contained within one zone, but you will need to travel through three zones to get from the city to the airport, or from the city to Sandnes.
Breaking News: As of July 2023, public transport in Stavanger city will be free to use Read all the details here.
Like everywhere in Norway, period passes offer great savings over the walk-on fare. A single ticket fare for the central zone costs 33kr, compared to 85kr for a 24-hour pass and 260kr for a 7-day pass.
However, do bear in mind that the majority of the city's attractions are walkable, and ones further afield (such as the Lysefjord) will require other transport.
More information about zones and pricing is available on the Kolumbus website.
How to buy a ticket
There are three ways to buy a ticket, with all tickets available using each method. The easiest way is via the smartphone app, which you can load up with money or connect it to your debit/credit card. A smart card known as the Kolumbus card is also available and works in a similar way to the app.
Lastly, tickets can be bought with cash or debit/credit cards at a customer service centre or at one of the ticket machines located at bus stops around the city centre.
Cash is also accepted on board, but not cards. It's best to use the app even if you're just visiting, assuming you have a data plan that isn't too expensive.
Getting to/from the Airport
Flybussen (The Airport Express Coach) offers the most convenient way to travel between Stavanger and the Airport at Sola.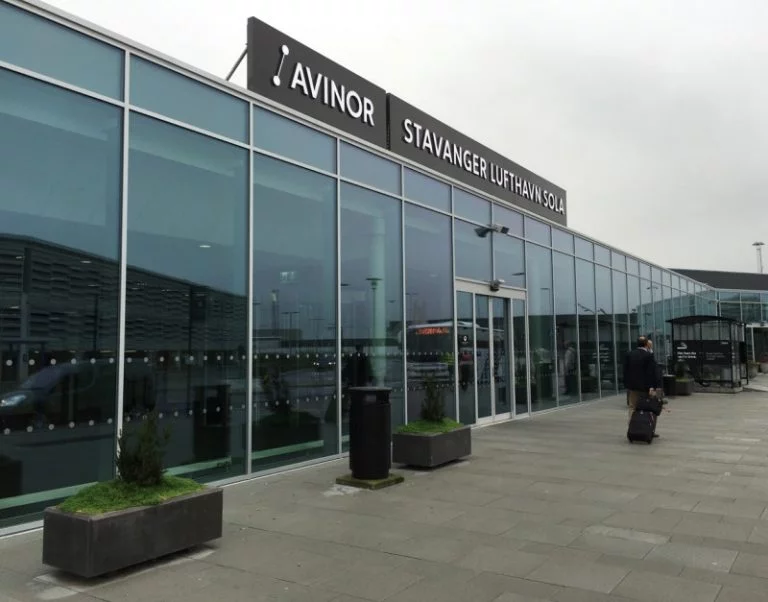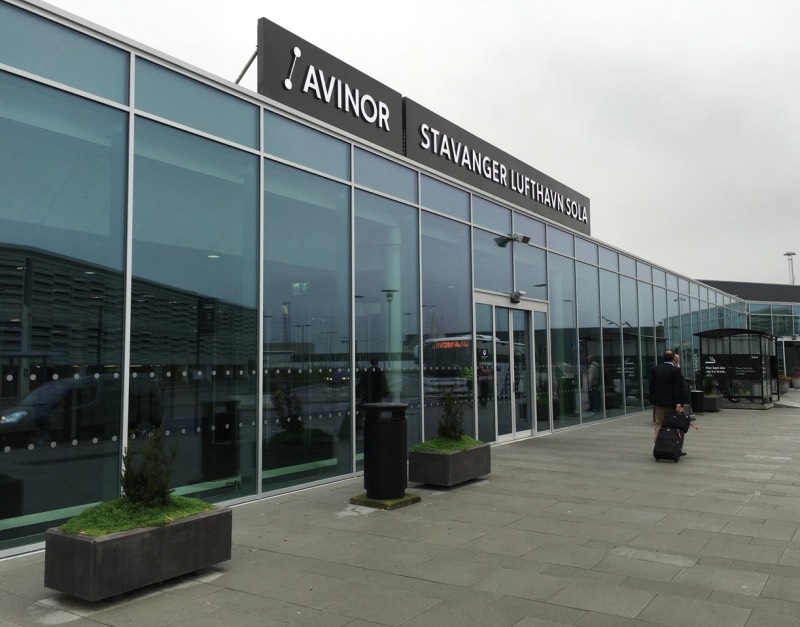 A single ticket costs 150kr for the 25-min journey and a return (to be used within 30 days) is 225kr. But you can save quite a bit of money by paying in advance on the website or by using the Norwegian smartphone app Vipps.
In both cases, the fares drop to 120kr/180kr respectively. Further discounts available for children, students, senior citizens and military.
For those on a budget, check out the options for local bus routes to both Stavanger and Sandnes using the journey planner on the Kolumbus website. To get to Stavanger you'll need to take two buses, although one 35kr ticket is valid for both.
A taxi into Stavanger will set you back approximately 450kr, and given the options above isn't necessary unless you're travelling in a group or are staying somewhere that isn;'t central.