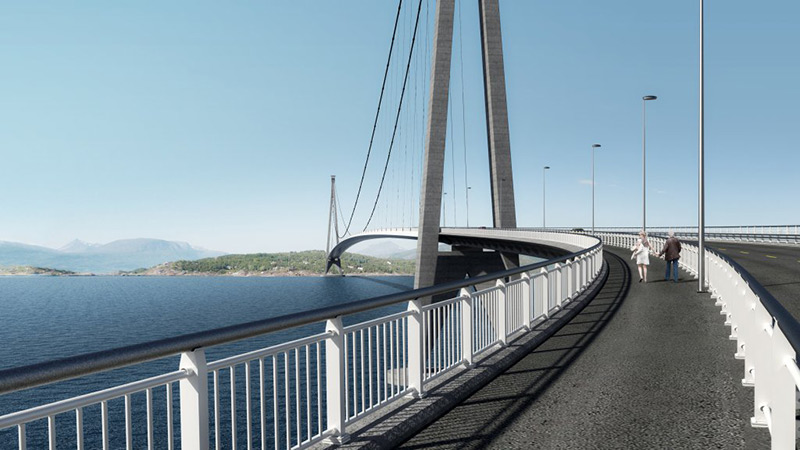 A new landmark suspension bridge in northern Norway has opened to the public.
Norwegian Prime Minister Erna Solberg cut the ribbon on the Hålogaland Bridge, a new suspension bridge that cuts the travel time from Narvik to Bjerkvik and beyond by 17km.
Despite the chilly winter temperatures, locals came out in big numbers to witness the opening ceremony.
Time and safety benefits
Travel time between Narvik and Lofoten/Vesterålen/Tromsø will be cut by up to 20 minutes. Boat traffic will enjoy a clearance of 20x400m under the bridge.
It also increases safety on the E6, Norway's primary north-south highway, by drawing traffic away from a stretch of road that was prone to accidents and avalanches.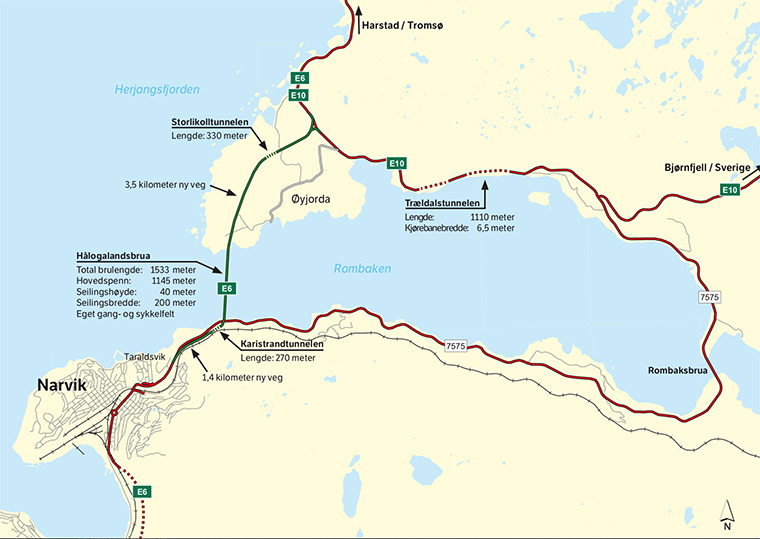 China-built
Chinese company Sichuan Road and Bridge Group (SRBG) delivered the steel constructions and was responsible for the mounting of the bridge, which had been hit by delays and took over four years to complete.
The Hålogaland Bridge spans the Rombaken fjord and has become the second-longest bridge span in Norway.
The estimated cost of the project was NOK 2.89 billion although it's not clear how the delays will impact the final bill. 70 per cent of the project was financed by state funds, with the remainder to be financed by the payment of road tolls.
Read more: Road tolls in Norway
More than just a bridge
In addition to the bridge itself, a total of 4.9 kilometres of new road, two smaller tunnels and a 1.1-kilometre long avalanche protection tunnel was built on the old road in Trældal.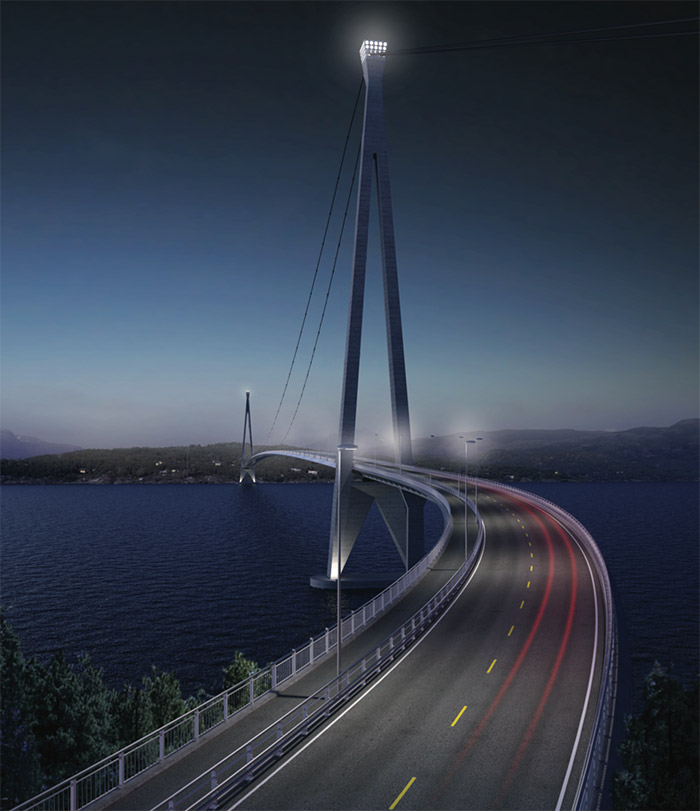 The total project comprised:
The Hålogaland Bridge, 1,533 metres
Construction of 1.4 kilometres of road on the Narvik side
The Ornes tunnel, 270 metres, on the Narvik side
Construction of 3.5 kilometres of road at Øyjord
The Storlikoll tunnel, 330 metres, at Øyjord
The Trældal tunnel, 1.1 kilometres
As the main cable is made from 40 steel strands, each made up of 127 individual steel wires, an immense amount of material was required to build the bridge: a total of 18,300km of steel wires for the main cable and 35,000m³ of concrete for the bridge.
The A-shaped concrete towers are founded on rock at -31 and -32 metres below sea level. Inside the bridge towers, there is a lift in one and stairs in the other.