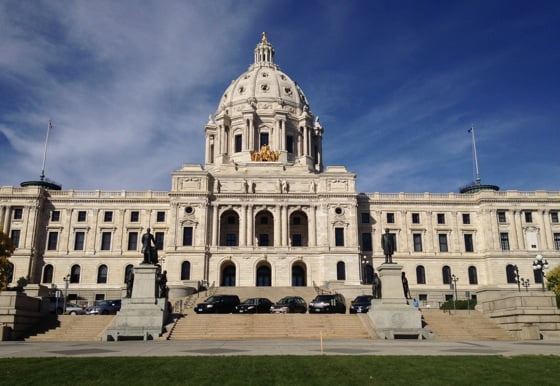 I'm thrilled to announce that this October I'll be visiting the heartland of the Norwegian-American community… Minnesota.
Gerry is in town for a conference so I'm taking the opportunity to join him and visit somewhere I'd otherwise be unlikely to ever travel to.
I've found the Norwegian-American story truly fascinating since moving to Norway, but it's a topic I've never really discussed on the blog. Ever heard the myth that there's more people with Norwegian heritage in America than in Norway? Well, it turns out it's not a myth…
There are more than 4.5 million Norwegian Americans according to the most recent U.S. census, and most live in the Upper Midwest. Norwegian Americans currently comprise the 10th largest American ancestry group (Wikipedia)
The population of Norway is 5 million, but 700,000 of these are immigrants – including yours truly. You do the math!
Minnesota is the capital of Norwegian-American community, with 1-in-6 state residents claiming Norwegian ancestry. But the similarities to Scandinavia don't stop there. Minnesota is the most northerly US state other than Alaska, and as a result experiences warm summers and cold winters. The state is nicknamed "the land of 10,000 lakes" and its this water along with vast forests and wilderness that contribute to Minnesotans having a love of the great outdoors.
Sound familiar? 😉
It'll be my fourth visit to the USA but my first since 2007, and I can't wait to see somewhere that isn't California or Florida!
I'll be staying in the Minneapolis–Saint Paul area for a week with very few plans. I'd like to explore the area, meet some interesting people, and make some connections for my freelance writing & publishing career.
So, to all my Norwegian-American readers out there (and I know there's a lot of you!): What should I do? Where should I stay? What should I see? Where should I eat?
Let me know 🙂
---