When buying or renting a house in Norway, you may come across a heat pump. Read about what they are and how they work.
Ask any Norwegian how to reduce your energy bills and heat pumps are likely to come up as a topic. These machines are famously efficient at converting electricity into heat for your home, but they are bizarrely unpopular in the US and Canada and almost non-existent in the UK.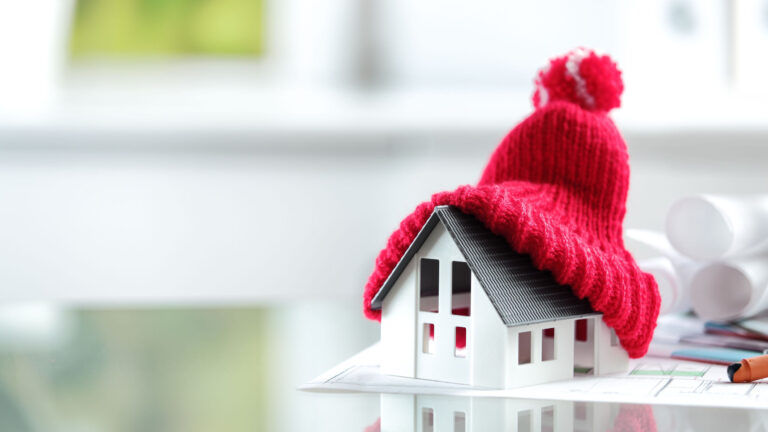 With energy prices skyrocketing, maybe it's time to take another look at heat pumps and how they can help households make ends meet. And what better place to look than Norway, where half of households have heat pumps installed?
How heat pumps work
Heat pumps work by extracting heat from the outside air and releasing it into your home. They do this by circulating a refrigerant from the outside to the inside, with the help of a compressor.
Outside the house, the liquid changes states from liquid to gas, absorbing heat in the process. The gas then travels to the inside of the house, and changes back to liquid form, releasing its heat.
It may seem counterintuitive to think that you can heat your home by bringing in heat from the frigid outdoors, but that's exactly what's happening when you use a heat pump. Even at freezing temperatures, there is still enough heat in the air that can be grabbed by a heat pump and transferred into your house.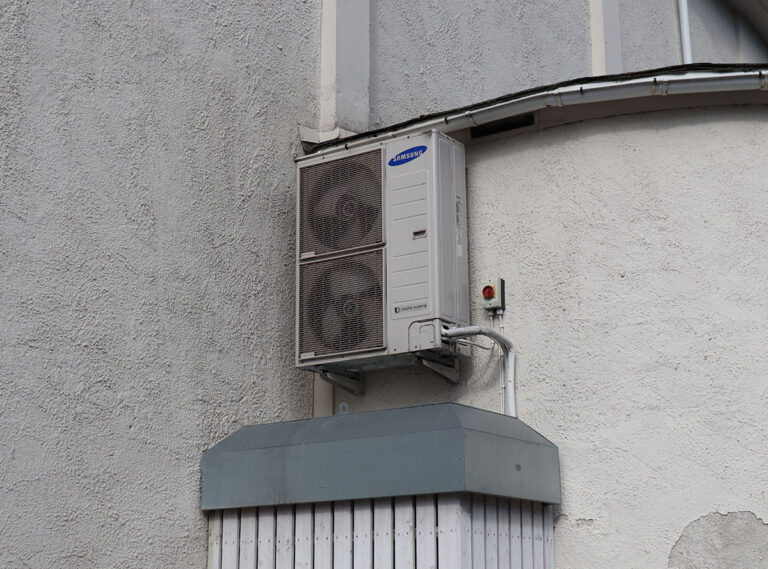 Heat pumps work on the exact same principle as refrigerators and air conditioning systems. In fact, the exact same heat pumps used to warm up houses in Norway are marketed as air conditioners in warm countries.
Why heat pumps are efficient
Technically, electric heaters are 100% efficient: they convert all of the electrical energy to heat. But this figure tells a misleading story.
Because heat pumps are not heating up air but just moving heat around, they use less electricity to get your home to the same temperature. The reduction is of about 50% to 80%, depending on the type of heat pump and the outside temperature.
The different types of heat pumps
Broadly speaking, there are three types of heat pumps: air source, water source and ground source. Air source heat pumps extract heat from the ambient air outside.
Water source heat pumps extract the heat from a body of water or underground aquifer. This is even more efficient than extracting heat from the air, but is more expensive to install and has the obvious drawback of requiring you to have a body of water close to your home.
Ground source heat pumps extract heat from several metres underground, where the temperature is constant. Again, this is much more efficient than extracting heat from the air, but the drawback is that it requires a costly excavation to install the underground pipes – and that it requires you to have a garden to excavate.
The heat pumps we are talking about in this article, that are so massively popular in Norway, are air source heat pumps: cheaper to install and still much more efficient than traditional electric heating.
Heat pumps in Norway
The first time a heat pump was installed in Norway was in 1978. The technology remained quite rare in the country until the 00s, when it exploded in popularity.
Read more: District Heating in Norway
Part of the reason for this increase in popularity is that the technology reached a new level of maturity. Another factor is that electricity prices spiked in the winter of 2003.
The price hike was temporary, but it was enough to make consumers nervous, and to get them to look for ways of saving energy. In addition, the price increase led the government to create a cash-back programme for homeowners installing heat pumps.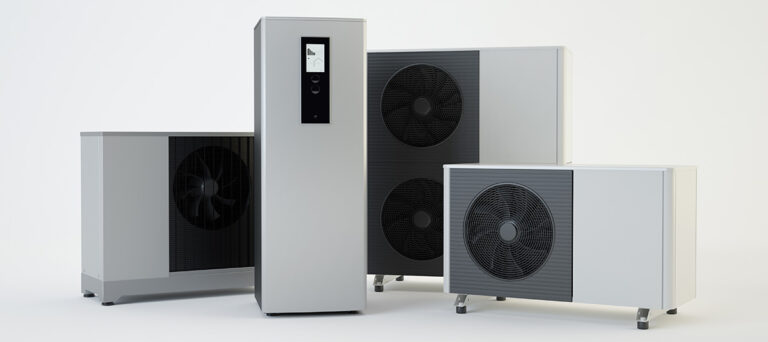 All these factors combined led to an abrupt rise in popularity of heat pumps. Today, about half of Norwegian households have heat pumps installed, resulting in total energy savings of 10 TWh. That's enough energy to make 368 trips to the moon.
Heat pumps in the US
Heat pumps are relatively prevalent in the Southern states, where they are used both for heating in the winter and for cooling in the summer. In the North, they still suffer from a reputation for being inefficient at cold temperatures.
This reputation is due to the fact that two decades ago, the energy savings brought by a heat pump did not weigh up against installation costs in very cold climates (say temperatures at or below -15°C/5°F).
Nowadays, that reputation is undeserved. Heat pumps have become more efficient and still beat traditional electric heaters at temperatures as low as -30°C/-22°F.
The Inflation Reduction Act should help boost the adoption of heat pumps in the United States. It offers homeowners tax credits for installing them, including especially generous incentives for low-income households.
Heat pumps in Canada
Canada is behind Norway in terms of the rate of adoption of heat pumps for heating. This is in large part due to the perception, described above, that heat pumps do not work well in very cold climates.
The situation is changing though, as Canadians are becoming aware of the large savings heat pumps make possible, even in very cold temperatures. Like in the US, incentive programmes are encouraging consumers to switch to heat pumps.
The Canadian government recently launched the Oil to Heat Pump Affordability Grant, which will provide households subsidies of up to 5000 CAD to cover the costs of switching from oil furnaces to heat pumps.
Heat pumps in the UK
The UK is at the bottom of the list in Europe when looking at the rate of installation of new heat pumps.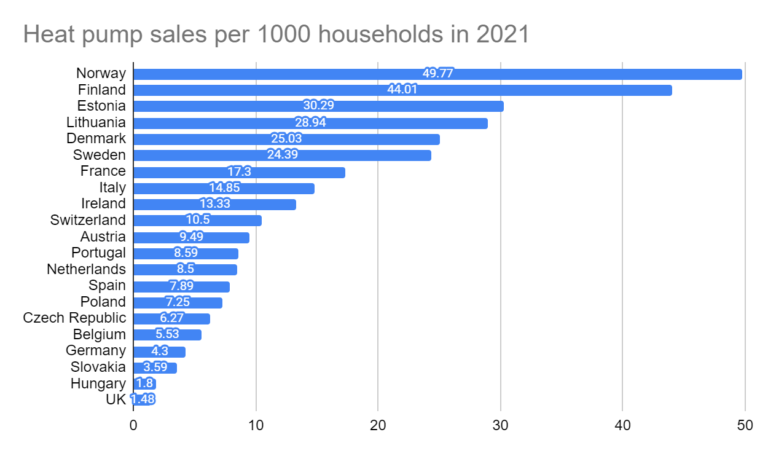 This is due to several reasons, including a history of (relatively) low gas prices in the country.
Another hurdle is that many households have central heating with boilers. These systems can be retrofitted with heat pumps, but the installation costs are quite high.
The UK has adopted strict climate targets though, and one of the low-hanging fruits to reduce emissions is a massive switch towards heat pumps.
Given the current energy crisis in the country, expect more incentive programmes in the coming years to encourage a switch towards more efficient systems powered by heat pumps.
Let us know what you think
Do you have a heat pump installed in your home? Have you considered installing one? Let us know in the comments!