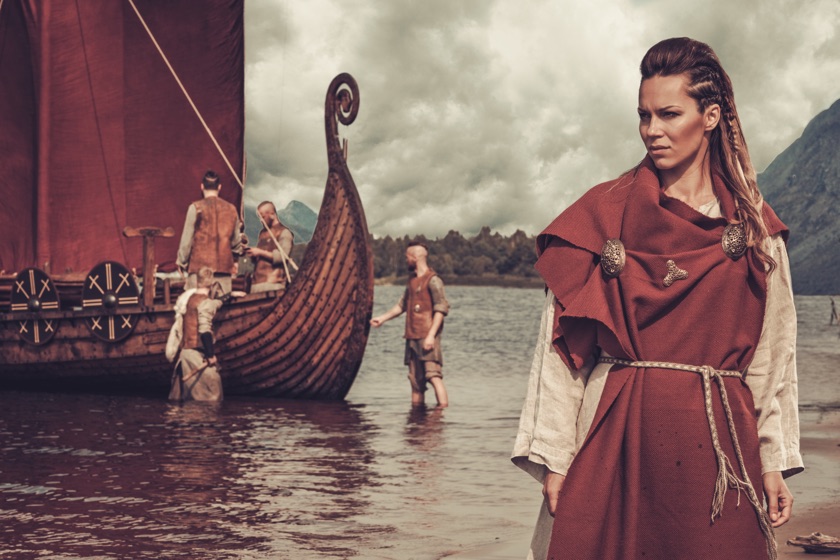 A team of archaeologists in Norway have detected one of the largest Viking ship graves ever found using advanced radar technologies.
The Oslofjord region has turned up treasure again!
A team of archaeologists have discovered what clearly appears to be the remains of a 65-foot-long Viking ship buried underground at Viksletta near Fredrikstad in south-east Norway.
Another burial site near Oslo
It was likely dragged from the nearby Oslofjord and covered over more than 1,000 years ago to serve as the final resting place of one of the most prominent Vikings in Norway: a king, queen, or a local chieftain.
Experts are talking about the rarity of the find. "I think we could talk about a hundred-year find," says archaeologist Jan Bill, curator of Viking ships at the Museum of Cultural History in Oslo, to National Geographic. "It's quite spectacular from an archaeology point of view."
Burial ships – like the ones in Oslo's Viking Ship museum – have been found over the years, preserved in the soil.
An unsurprising surprise
So the location must have been a surprise to all? Well, not exactly. The grave site close to Fredrikstad is well-known because of a 30-feet-tall Jellhaugen mound. Better still, it's even visible from the main road!
The thing is, archaeologists thought any archaeological remains in the surrounding farms had been destroyed by agricultural equipment in the late 19th century.
But officials from the county of Ostfold asked the Norwegian Institute for Cultural Heritage Research (NIKU) to survey the area. The same organisation have been working on the recent archaeological finds underneath Trondheim city centre.
Using an advanced ground-penetrating radar array, the team scanned the soil underneath 10 acres of farmland around the mound. They found evidence of several large graves and traces of the hull of a ship – just twenty inches below the ground!
The discoveries were made by NIKU archaeologists Lars Gustavsen and Erich Nau with technology developed by the Ludwig Boltzmann Institute for Archaeological Prospection and Virtual Archaeology (LBI ArchPro).
The ship appears to be well-preserved, as the scans show relatively clear outlines of the keel and first lines of planking. Several structures including three large longhouses are also visible underneath the site.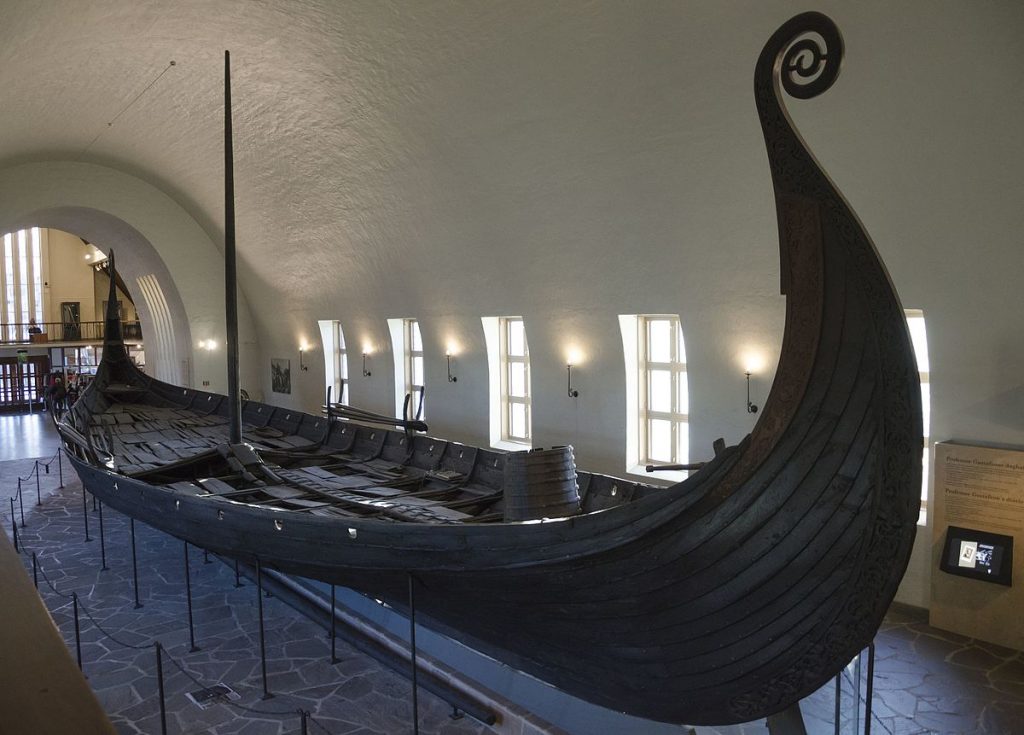 What's next?
Future archaeological work will include more advanced scanning techniques using a magnetometer and the possibility of cutting test trenches to better analyse the ship's condition, although non-invasive investigations will take priority.
The wood in the lower part of the ship appears to be preserved. If so, it should be able to be used to date the ship more precisely.
It's too early to say what condition the ship is in and whether a full excavation can take place.
Experts however say the chances of finding a Viking loot along with the burial ship are highly unlikely, even though kings and queens were often buried with treasure. They say many such sites were robbed centuries ago.