And so, our epic quest for Oslo's best burger begins!
Gerry and I kicked off our quest with Aftenposten's favourite, Illegal Burger on Møllergata, a few steps from Youngstorget in the city centre.
It's also a stones throw from my former apartment, but I never found the time to visit. Shocking! But the main reason is I never knew it was there.
There's no huge advertising hoardings, no golden M, no primary colours, no shiny website, you get the point. In fact from the outside it looks like a tiny kebab joint.
Once inside you realise it IS tiny, but this is no kebab house.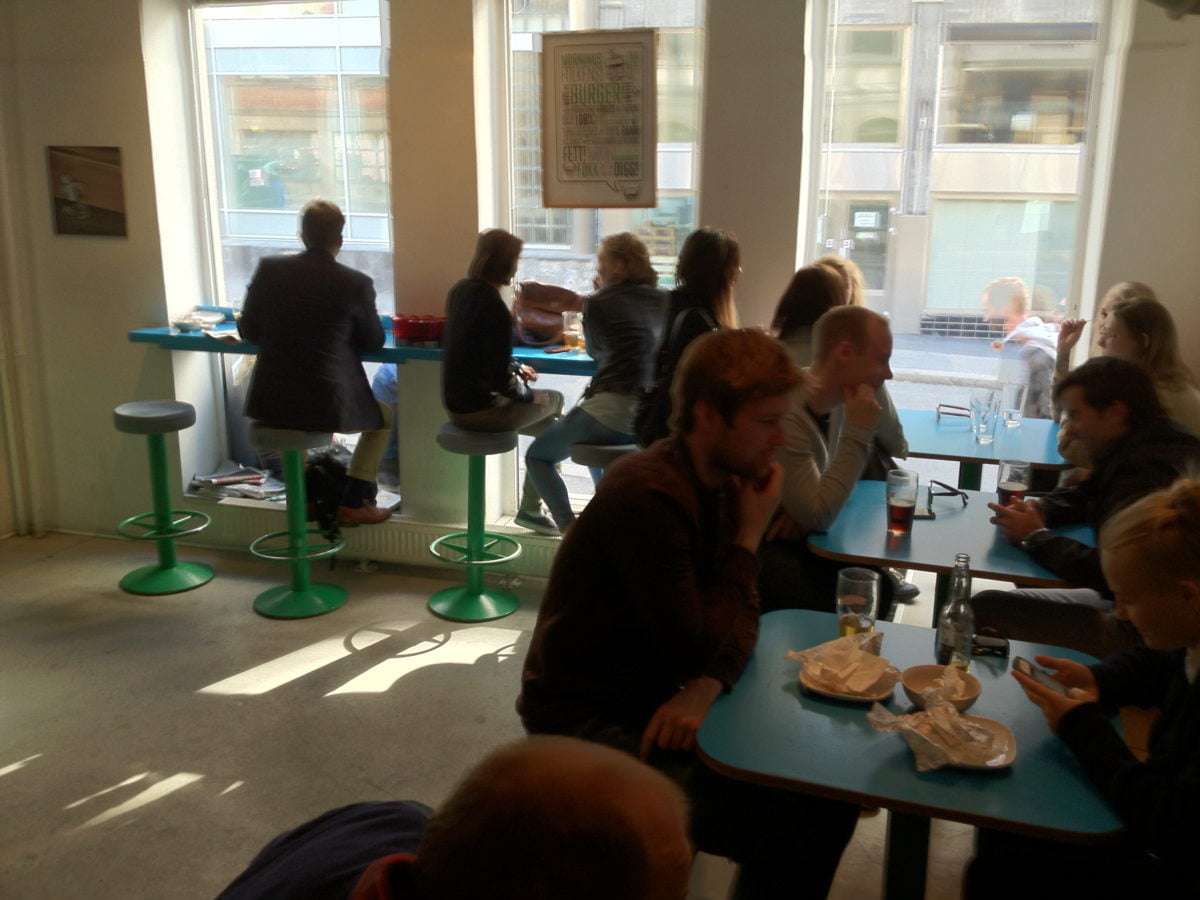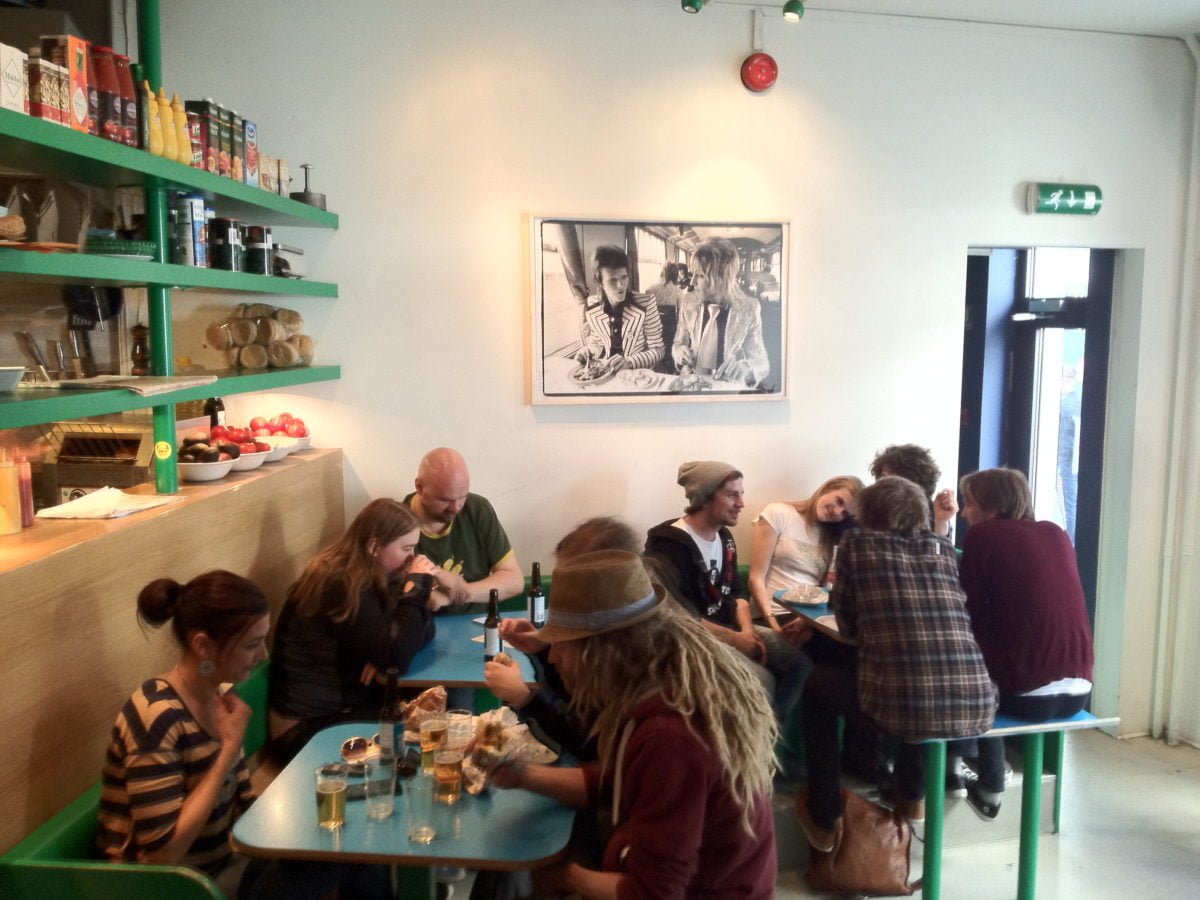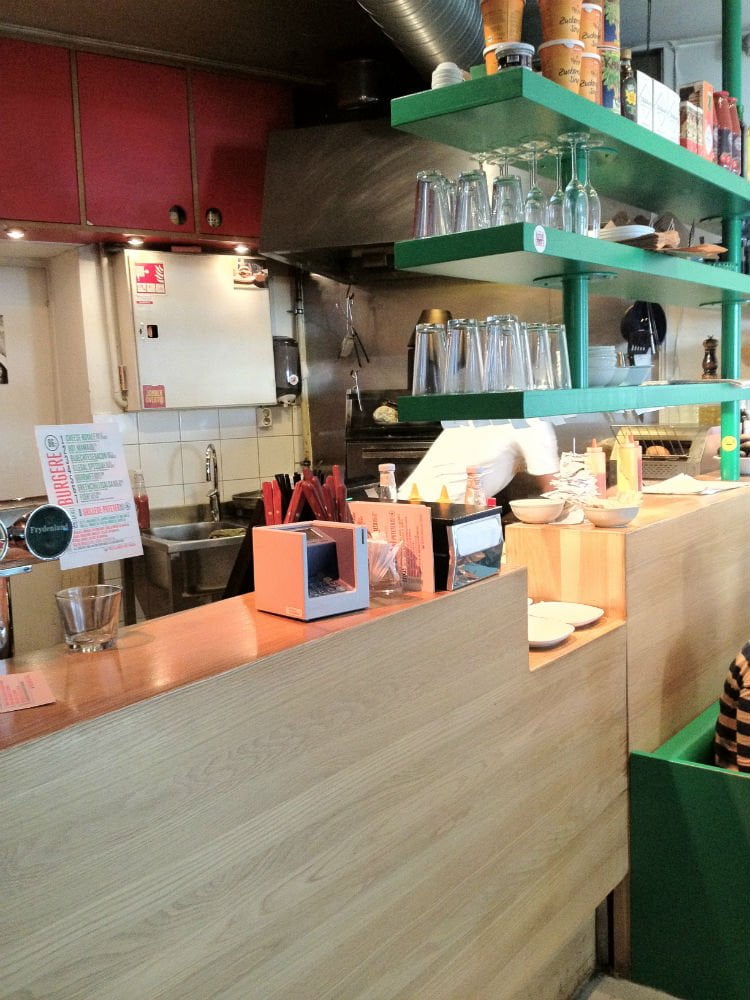 It was busy so finding a seat took a careful implementation of a "hover and pounce" strategy, perfected over many a summer in British beer gardens. It's clearly a popular place to grab and run, something I'll definitely do in the future, becuase the burgers were really good!
There was a good selection of home-made charcoal grilled burgers, all cooked to order and offering pretty good value at 86 kroner each (pretty much bang in the middle of what you'd pay in McDonalds versus what you'd pay in a restaurant).
Varieties included the Hot Mama (BBQ Sauce, Jalapenos, Guacamole) and the Blue Cheese Bacon. Yum!
The fresh and lightly toasted buns were fantastic and did not suffer from soggy syndrome. The meat was juicy and well seasoned. My only real complaint was the size, they were a bit small for my hearty appetite 🙂
Oh, I also really loved the bespoke graphics on the wrappers and menus!
Over to Gerry!
The place is small, Not too small for a regular food parlor, but certainly small for the size of its clientele (then again, it was a specially busy day, so maybe it was just bad luck for us.)
So, the food was quite nice. I mean, really nice. The patty was juicy and the bread held the contents well (I particularly dislike buns which crumble or rip after they have gained some moisture.)
The burger was of good size, not too big to give my small mouth problems, or to small that make me wish for more. Chips were also nice, but I resented not giving ketchup to go with them (aioli is tasty, but not my favorite in chips.)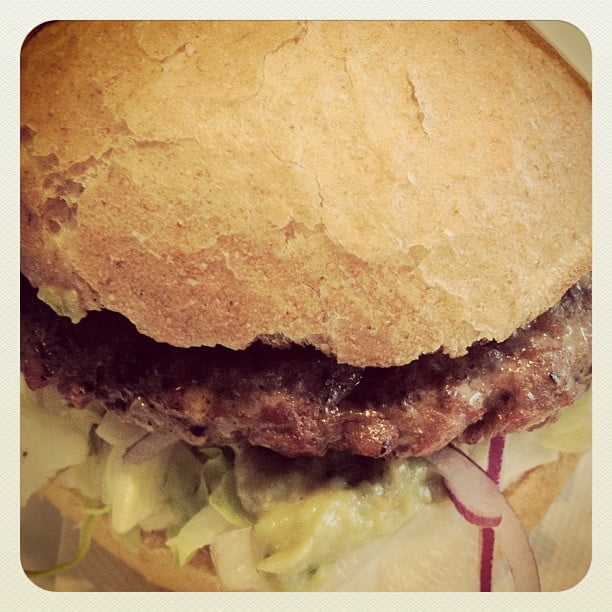 Now, not everything was perfect. As I said, if you don't get a seat, standing up in the small room could be awkward (Seating outside could be an option in non-windy, non-rainy, non-cold days.)
Also, I noticed there were no condiments readily available for the patrons. No doubt you could ask for some more this or that while ordering, though, but be on the lookout if you like less mayo, some mayo, etc.
One of the waitresses was of the "not-so-kind" class of people that won't apologize if they bump into you while waiting tables, or get noticeable upset if you can't understand what they say because of the loudness of music and the background chatter.
All in all, I would say Illegal Burgers are a great experience if you manage to get yourself a table and pick your favorite burger right. Still, I wouldn't call them the best burgers in Oslo; I am sure other places can be just as good.
So a thumbs up from me, and a thumbs in the middle from Gerry. Up next on our quest to find the city's best burger – the Nighthawk Diner in Grunerløkka.