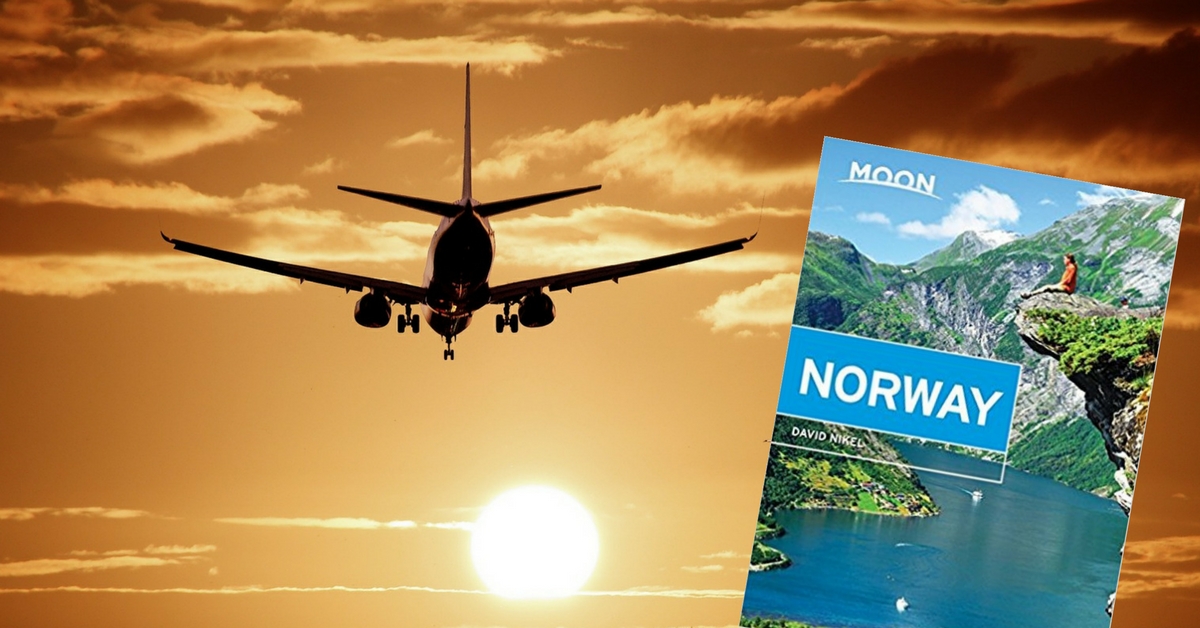 After 18 months of tireless research, writing and editing, the Moon Norway travel guidebook hits the shelves.
I cannot express in words quite how fantastic it feels to finally say, Moon Norway is available to buy! After 18 months of tireless travelling, researching, writing and editing work, Norway's most up-to-date travel guidebook is now on the shelves in the USA, with a UK release to follow later this month.
Writing a guidebook is something I never thought I would be capable of when I gave up a steady job to become a freelance writer four years ago. As I look back on the project, the tight deadlines, the extensive travel, the late nights, the countless interviews, I still can't quite believe I've managed it.
Order Norway's most up-to-date travel guidebook:
Amazon.com Amazon UK Barnes & Noble
All through this process people have asked me, do people still buy guidebooks? It's a valid question, as online resources like the Norway Traveller and sites such as TripAdvisor make planning the details of an independent trip easier than ever before. But what's missing from such online research is an authoritative voice, and most importantly, context.
That review recommending a restaurant you just read. Sounds good, doesn't it? But who wrote that review? Do they like bustling noisy restaurants or do they prefer intimate candlelit hideaways? You've no way of knowing, which makes their review difficult to truly decipher. My aim with Moon Norway is to provide a guide to independent travellers planning their first trip to Norway. If that's you, then this is the guidebook for you.
I also made a real effort to include as much information as possible about the most common cruise stops, as I know so many of you are planning to visit Norway on a cruise ship. So while cruise travellers don't really qualify fall into the independent travel bracket, I think you'll also get a great deal of value from this book.
Order Norway's most up-to-date travel guidebook:
Amazon.com Amazon UK Barnes & Noble
Try before you buy
As part of the launch promotion for Moon Norway, I've been touring some of the biggest and best travel podcasts and online magazines. If you want to hear first-hand advice from me before deciding whether to invest in the guidebook, feel free to check out the latest episode of the Amateur Traveler podcast, on which I talk about the fabulous Lofoten islands. You can also find me on the latest issue of the highly-regarded online magazine Perceptive Travel, where I tell the story of my road trip to the North Cape in the research phase of the guidebook.
Whether you've read Life in Norway from its beginnings back in 2011, or you only stumbled upon the website this week, I hope you'll consider supporting me and the website by purchasing a copy of the book. It's available from Amazon.com, Amazon UK, Barnes and Noble, and most major bookshops. Why not support your local bookshop by asking them to order a copy?
Order Norway's most up-to-date travel guidebook:
Amazon.com Amazon UK Barnes & Noble