Life in Norway Show Episode 57: Spanish architect Juan Herreros talks about the architectural choices of the controversial new Munch Museum in Oslo.
I recently attended the press preview day of the new Munch museum. The striking building is the latest addition to Oslo's ambitious Fjord City project, which is slowly transforming the waterfront of Oslo over several decades.
Many people have criticised the architecture of the new museum, so I took the opportunity to speak to the lead architect, Juan Herreros, of the Spanish architecture practice Estudio Herreros.
Read more: Inside the New Munch Museum in Pictures
We were speaking at the very end of the day so there is a bit of background noise as the museum closed up. Apologies for that, but I hope you'll agree it was still worth grabbing the opportunity to speak.
Listen to the show
You can listen to the show using the web player below, or on your podcast player of choice. This includes: Apple Podcasts, Stitcher, YouTube (audio only), and now Spotify. Simply search for 'Life in Norway' on your platform of choice to get started.
Wherever you listen, don't forget to hit 'subscribe' so you don't miss a future episode!
A striking architectural statement
Love it or hate it, the new Munch museum has certainly generated a lot of opinions. The finished result has changed significantly from the original winning design, which was chosen more than 12 years ago.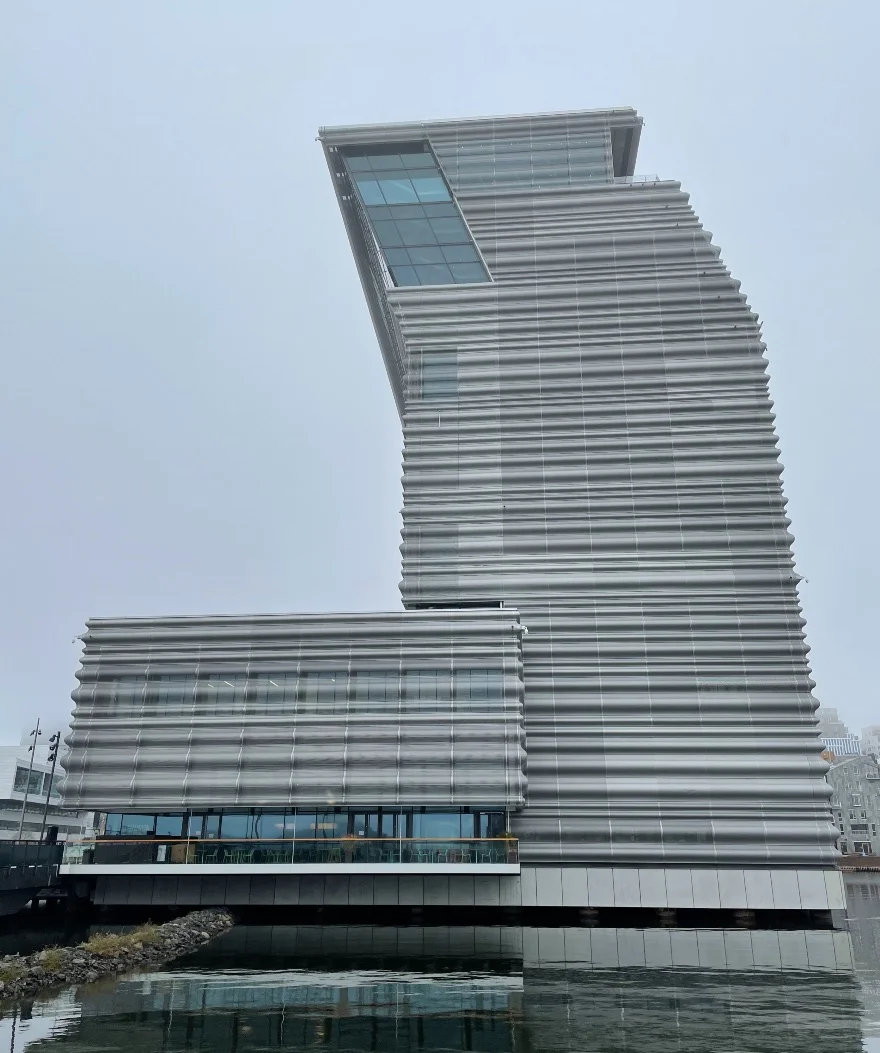 At the time, Estudio Herreros was a small architecture firm in Madrid. Founder Juan Herreros graduated in 1985 from the Technical School of Architecture of Madrid. He went on to teach at many prestigious schools in both Spain and the USA.
The most controversial features of the new museum are its height, its tilted top storeys and the facade. Made from recycled, perforated aluminium panels with varying levels of transparency, the facade has come under particular scrutiny.
On the show, we talk about:
Munch's popularity in Spain and worldwide
The concept of the museum design
How the museum relates to Oslo's Fjord City project
The controversial design choices
How it feels to be sitting in the finished museum
I hope you enjoy this interview!