Less oil money spending, fewer tax breaks for electric car drivers and a tightening of the purse strings are some of the notable features in Norway's proposed annual budget.
Against a backdrop of what Norway's finance minister called "challenging times," the government's proposed budget for 2023 has been presented.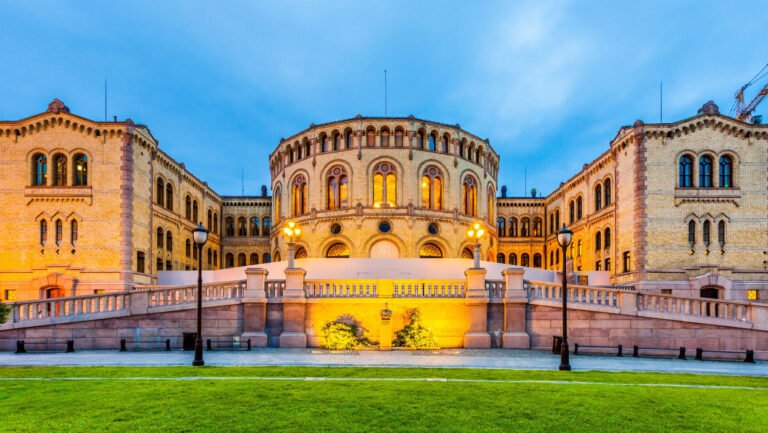 "This budget reflects the government's most important task, which is to safeguard our people. This budget is designed to strengthen national preparedness and safeguard household finances," said finance minister and Centre party leader Trygve Slagsvold Vedum.
He explained the concept of the budget was to provide a "substantial redistribution" to benefit everyone in the country. Vedum claimed the budget strengthens emergency preparedness while protecting important public services.
While not everyone is pleased with the tight budget, much of it is likely to pass scrutiny. Early indications show that Labour and the Centre party's key supporters in parliamet—the Socialist Left and the Red party—broadly support the proposals.
Less oil money spending
One of the key points of the proposed budget is the reduction in spending from the country's sovereign wealth fund.
The government proposes to spend 2.5% in 2023, down from 3%. In real terms, that's NOK 316.5 billion from the Oil Fund, NOK 18.3 billion less than this year although still higher than years prior to the pandemic.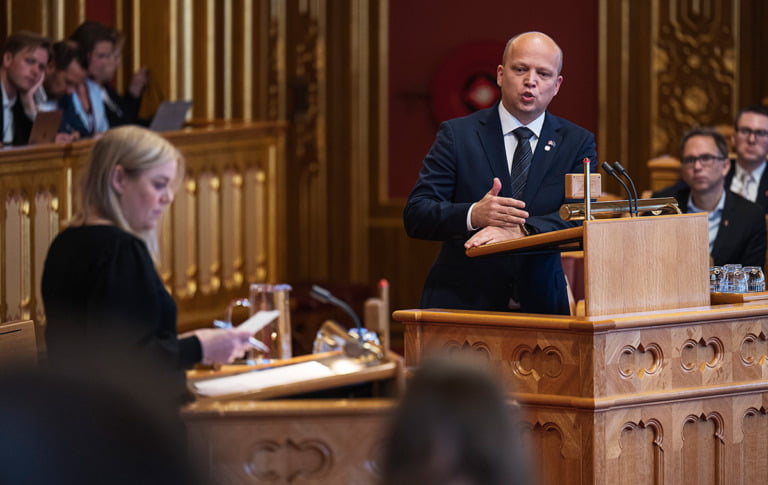 That shortfall will be made up by introducing new taxes on electricity production, fish farming and salmon producers, a move which is set to be highly controversial.
The budget is just a proposal and will be subject to debate in the months to come. However, this is what the budget proposal as it is today will mean for you in 2023.
Income tax changes
One of the first things most people look for in a proposed budget is any changes to income tax. That's not a surprise, since it makes a direct impact on the amount of money in our pockets every month.
Income taxes will rise for everyone earning more than NOK 750,000 per year. Taxes of share dividends will rise, as will Norway's wealth tax. The new rate of 1% will be controversial as while it will strike Norway's wealthiest, it may also hit retired people on fixed incomes that live in expensive property.
Employers will also have to contribute more in tax for employees earning over NOK 750,000.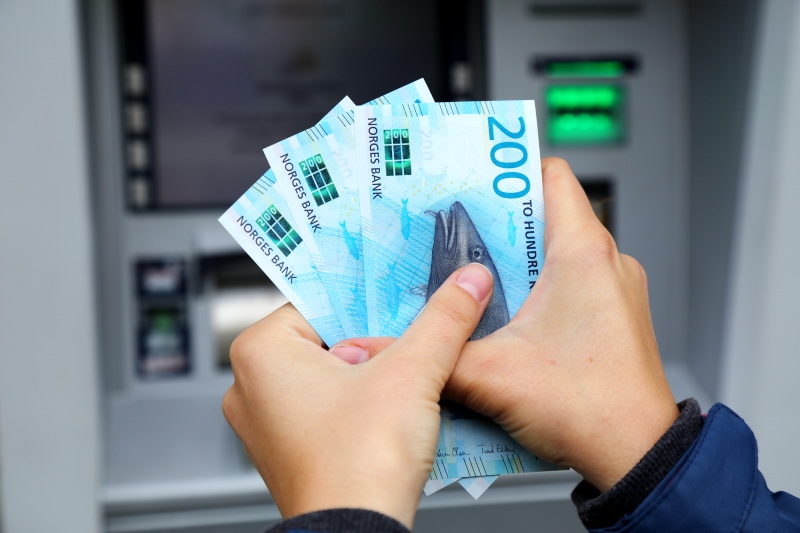 For those earning less than NOK 750,000, there will be some tax relief. Vedum claimed that a household with a combined income of NOK 550,000 would save an estimated NOK 7,500 in taxes over the course of a year.
This is lower than had been expected. Another proposal would see the tax deduction for trade union fees increased to NOK 7,700.
Norway's wealthiest are also coming under the spotlight with a change to taxation on personal use of company assets. Norwegians who own property, boats or aircraft through their companies will see a big tax bill in future years.
Critics of the changes (some of which have already been introduced) say such changes will drive the wealthiest overseas, meaning Norway loses out on significant tax income altogether. These criticism have some weight given recent departures, including Kjell Inge Røkke's recently announced move to Switzerland.
Electric car tax changes
For many years now, Norway has used the tax system to encourage a shift to electric cars. It's been a huge success, with more new electric vehicles now sold than other vehicles.
The government now plans to introduce VAT on the most expensive electric cars. VAT will be charged on the portion of the sale price of new electric cars above NOK 500,000.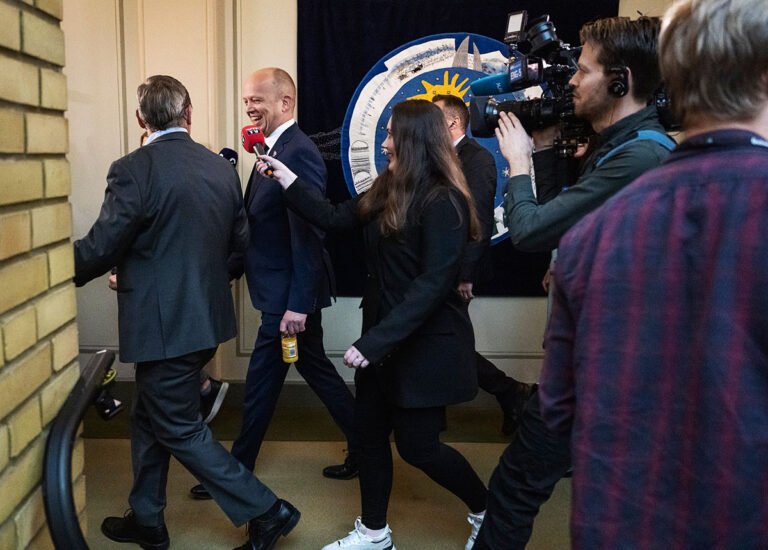 Vedum is also leaving the door open for increased road tolls for electric car drivers. The proposal is for municipalities to decide whether they want to increase the road toll rate for EV owners.
Other changes on the roads
Car ferries are a critical piece of transport infrastructure in rural Norway, with changes in fares always hotly-debated. The new budget proposes to halve fares and offer free travel to island communities that have no other transport option.
Meanwhile, the government wants to reduce the total duties on fuel by nearly NOK 1.9 billion.
National security
The government proposes an allocation to the Armed Forces of NOK 75.8 billion, an increase of NOK 6.8 billion from this year.
Large parts of the military expenditure will be given to Northern Norway. The government also wants to prioritise an increase in military personnel in the north.
Electricity subsidies to continue
There's some good news for residents of Norway struggling to cope with record high electricity prices of late.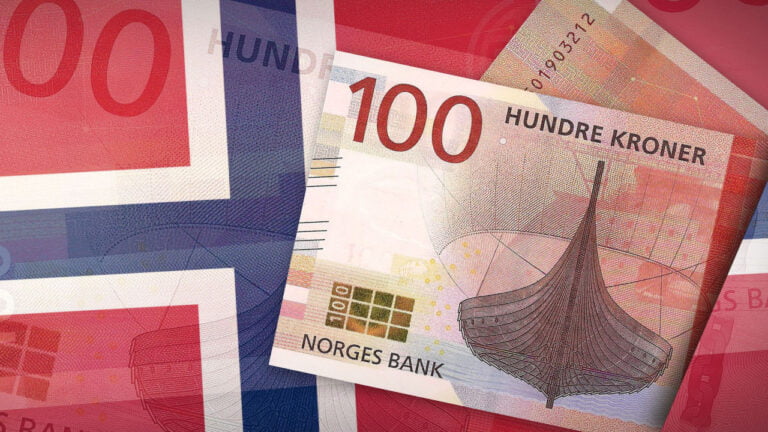 A package of NOK 7 billion should continue electricity subsidies for Norwegian households throughout 2023. The estimated subsidy for a power consumption of 22,000 kW/h in southeast Norway would be NOK 33,000 in 2023.
Childcare changes
Previously announced changes to childcare will see a reduction in the maximum price for daycare (pre-school / kindergarten) to NOK 3,000 per month. While that's only a saving of NOK 50, it's a further reduction introduced by this government.
Daycare will be free for all children in the northernmost parts of the country (Finnmark and Nord-Troms) and free for a family's third child in daycare in the rest of the country.
Support for single parents
In addition to childcare benefits, Norway's government wants to increase the income of single parents with young children by up to NOK 9,600 in 2023, and up to NOK 11,500 in future years.
Support for young people
Schoolchildren who have to stay away from home to attend upper secondary school receive a housing grant. The government proposes to increase this by NOK 660 per month along with an increase to the equipment grant.
Also proposed is a curious "young person's guarantee" for unemployed people under the age of 30. The qualification and employment package has a goal of getting more people into the job market.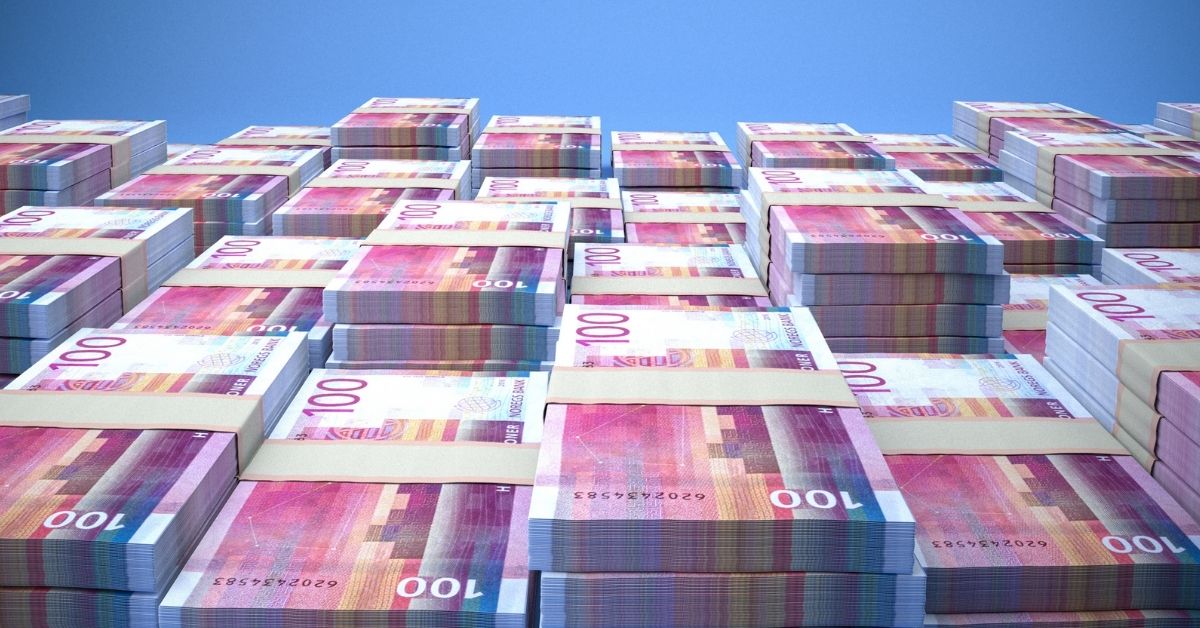 The study grant is set to be increased by NOK 1,500 for the 2023-24 school year, while more student loans will be cancelled for people living and working in Finnmark and Nord-Troms.
University fees for some international students
One of the most controversial proposals is to introduce tuition fees for non-EU/EEA citizens coming to study in Norway. At present, higher education at public universities is free for all students regardless of citizenship.
The government highlights that most Norwegian students choosing to study abroad must pay tuition fees. Among the loudest critics is the Norwegian Student Organization (NSO), which points out that the government's proposal is a breach of a promise.
NSO believes that the value of international students is greater than the cost of providing free education. They also say this could just be a first step in introducing tuition fees in Norway for all.
What happens now?
This is just a few selected highlights from the budget proposals to give you a feel for what may change in 2023. There is of course far more to the complete budget proposals, and much will be debated in the months to come.
While the government's supporters in parliament are broadly supportive of the proposal, there is plenty of opposition.
Some criticise Vedum's characterisation of the budget as tight, saying that it's actually just a shift of the burden from the Oil Fund to the private sector.
Vedum said creating the budget was a "demanding balancing act." The budget will now be debated in parliament, with the final budget required to be in place before the end of the year.